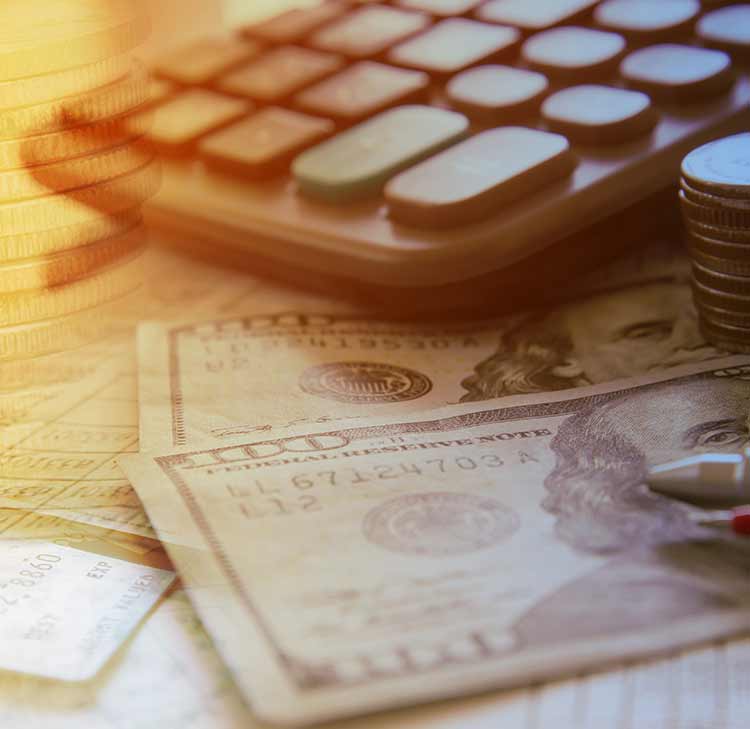 An Intensive 10-day Training Course
Managing the Cash Cycle
Accounts Receivable and Payable Best Practices
Format: Classroom, Live/Online
Duration: 10 days
Language: English
Accredited: CPE, KHDA Certified training courses
INTRODUCTION
This 10-day Managing the Cash Cycle training course will provide a leading edge forum for you to significantly improve your working capital management skills. You will gain a comprehensive range of very practical and highly effective tools and approaches that can be immediately implemented upon your return to work.
By attending this EuroMaTech training course, delegates will understand:
The importance of credit to the company and the economy
The "cost of credit" and its impact on company profitability
Practical steps that reduce bad debt losses and "uncollectible" debtors
How to use different tools and techniques to maximize cash collection effort
How to effectively manage cash and working capital to reduce costs and improve cash flow
How leading companies from across the globe are achieving best practice in Accounts Receivable
The importance of the accounts payable function with regard to its links with the supply chain and cash flow
The integrated systems of purchase order processing, stock (inventory) control, purchase ledger and cash payments and their links with the general ledger
How to effectively manage cash and working capital to reduce costs and improve cash flow
The impact of risk and uncertainty on the business and its impact on accounts payable and cash flow
How leading companies from across the globe are achieving best practice in Accounts Payable
This 10-day training course, comprises of two parts, as detailed below:
Module 1 - Accounts Receivable
Module 2 - Accounts Payable
Each module has been developed distinctly, such that it can can be attended as an individual 5-day training course. However, for optimum training outcome, participants are encouraged to attend Module 1 and Module 2, as a complete 2-week training course.
TRAINING OBJECTIVES
Work effectively with the fundamentals of accounts payable, accounts receivable, financial accounting and the supply chain
Understand and apply the fundamentals of effective transactional management systems
Review and comment on payment methods and cash management
Understand the need to incorporate risk and uncertainty into transactional processing and cashflow management
Identify best practice across all industries by examining case studies from across the globe
---
WHO SHOULD ATTEND?
This EuroMaTech training course provides a user-friendly environment to develop the knowledge and techniques related to both accounts receivable and accounts payable that are valuable for:
Finance Executives
Accountants
Others who are working within Transactional Finance, Accounts Payable or Accounts Receivable process or who wish to develop a practical toolkit to complement their existing professional or technical skills
This 10-day Managing the Cash Cycle training course is also ideal for those wishing to develop their understanding of how Working Capital efficiencies can make a significant improvement to profitability or you may already be employed in any of these functions within the business.
TRAINING METHODOLOGY
The instructor engages all of the delegates, both in the presentation of the material and the training course sessions, so that everyone leaves with a working knowledge of the material and the ability to use them immediately.
TRAINING SUMMARY
Working capital management influences both a firm's risks and its expected returns. After completing this EuroMaTech training course, you will be aware of the risk return trade-offs that are implied in financial forecasting, know the process of financial planning, the importance of managing cash inflows and outflows, how to finance short-term assets, and make the right decisions on financing and investment for your firm.
TRAINING OUTLINE
Module 1: Accounts Receivable:
Day 1:  An introduction to Accounts Receivable
Working Capital and Cash Management
Understanding "the cost of credit"
The 'order to cash' process
Understanding "risk" in "credit"
Accounts Receivable and effective customer service
Identifying under-performing areas to increase customer satisfaction
Day 2:  Customers and trading terms
Terms of trading
Tools and techniques of financial analysis: ratios; trends; common size analysis
The best performance measure – cash or profit?
Financial distress and the Altman's Z score-type analyses
Trend analysis
Value added analysis of financial statement
Day 3:  Developing effective strategies to maximise cash collection
Identifying effective "pre-delinquency" collection campaigns
Defining "post-delinquency" activities
Customer sensitive collection strategies
Collection techniques and letter cycles
Appropriate internal and external escalation steps
Using work flow management to maximize collector performance
Day 4:  Practical collection tools and techniques
Eliminating barriers to payment
Recognizing excuses and delaying tactics
Providing solutions to non-payment
Telephone collection techniques
Negotiation skills for successful collections
Building relationships with customers
Day 5:  Managing the Receivables Ledger
Developing effective internal relationships to maximize performance
Setting targets and tracking performance
Managing information that dazzles
Defining meaningful KPI's
Latest Developments in Accounts Receivable
Module 2: Accounts Payable:
Day 1: Accounts Payable, Financial Accounting and the Supply Chain
Accounting and financial information: Accounts Payable in context
Sources of finance
The supply chain
Financial position and financial performance
Cash flow and Working Capital
Why is cash flow so important?
Day 2:  Achieving World Class in Accounts Payable Processes
Defining Best Practice in AP
Moving beyond P2P
Managing Risk
Principles of Best Practice
End to End AP Process
Defining the issues in Accounts Payable
Day 3:  Improving Invoice Processing and Operational Management
Invoice Handling and Approval Processes
Verifying invoice data
Paying "low value" items
How to avoid duplicate payments
Making the best use of staff time: limiting telephone calls to AP
Does Petty cash management belong in Accounts Payable?
Day 4:  Harnessing Technology in Accounts Payable Processes
Master Vendor File Management – getting it right from the start
Travel & Entertainment
Policy management
Cash advances and employee reimbursement
Process improvement through imaging and workflow
Using the internet for AP effectiveness
Day 5:  Making the Payments and Maintaining the Relationships
Communications & Customer Relations
Payments status information for vendors and internal customers
Improving Procure to Pay(P2P)Cycle
Payments and Payment Solutions: Accounts Payable or Treasury?
The programme will conclude with an interactive case study exercise to allow participants an opportunity to apply the learning of the week and define a practical solution.
Do you have any questions about this course?
Do you wish for us to conduct this course at your premises?
Discover In-House Solutions
ACCREDITATION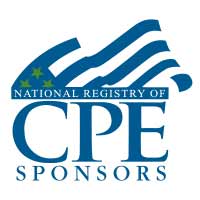 EuroMaTech is registered with the National Association of State Boards of Accountancy (NASBA) as a sponsor of continuing professional education on the National Registry of CPE Sponsors. State boards of accountancy have final authority on the acceptance of individual courses for CPE credit.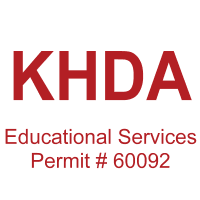 Euromatech is a Knowledge & Human Development Authority (KHDA) approved training institute in Dubai, licensed and approved to deliver training courses in the UAE.
The KHDA is the regulatory authority in the UAE, that oversees administering, approving, supervising, and controlling the activities of various education providers in the UAE.  We are proud of our commitment to ensuring quality training courses and status as a KHDA-approved training provider.
Taught by our team of highly qualified trainers, our KHDA approved training courses will provide you with an enriching learning experience and practical knowledge that will help you future-proof your career and support professional development within your organisation.