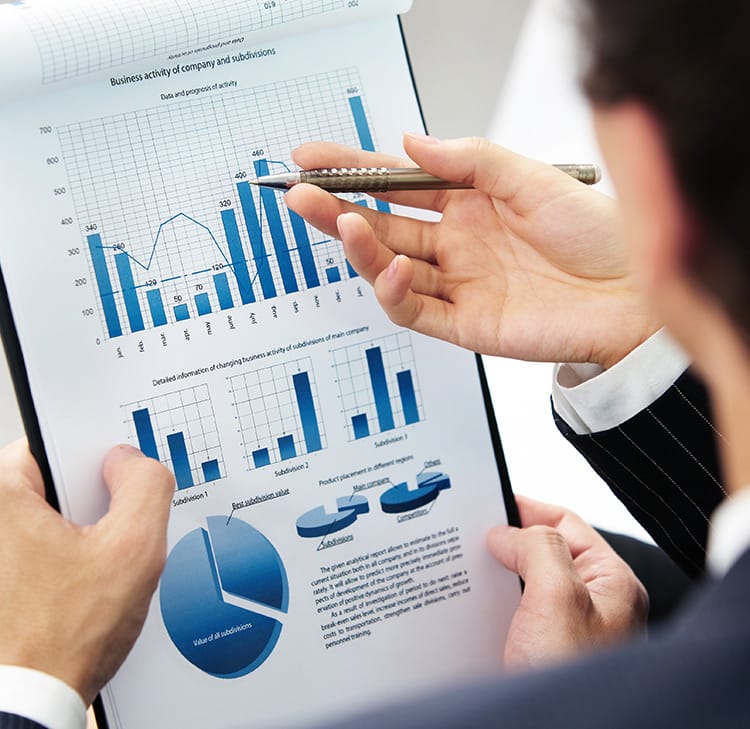 An Intensive 5-day Training Course
Financial Analysis and Modelling
Format: Live/Online
Duration: 5 days
Language: English
Accredited: CPE, KHDA Certified training courses
Financial Analysis and Modelling
INTRODUCTION
This leading-edge Financial Analysis and Modelling online training course will provide you with the essential financial modelling skills to analyse and manage risk and business performance in the turbulent conditions of the 21st century. In today's globally competitive world decision-makers face unprecedented levels of risk and uncertainty and traditional financial analysis and forecasting tools do not provide the flexibility and responsiveness to manage in these demanding conditions. This practical hands-on workshop will provide you with the methods and techniques of financial modelling in Excel that will equip you with a set of powerful financial tools with which to manage the opportunities and threats confronting your organisation. 
This seminar will highlight:
Competitive challenges for 21st century business
Advanced skills in financial modelling with Excel
Mastering the tools and techniques of financial statement analysis
Improving forecasting quality and minimising error
Developing effective cash flow forecasting models
Models and techniques for managing risk and uncertainty
TRAINING OBJECTIVES
This online training course has been designed to provide you with up to date knowledge and practical skills in the design, build and implementation financial models.
By the end of this seminar you will have learned to:
Design and build practical and effective financial models in Excel
Improve your skills in analysing and interpreting financial statements
Build financial forecasting models for a range of business applications
Apply financial modelling techniques to investment decision-making
Use a range of tools to analyse and manage business risk
TRAINING METHODOLOGY
This online training course will be structured as a highly participative workshop with formal presentations, case studies and interactive worked examples. Relevant case studies illustrate the application of each of the topics covered and ample opportunities are provided to practice and perfect financial modelling in Excel.   
Post Course Assessment
At the end of this online training course delegates will be asked to complete a Post Course Assessment to ensure they have met all the Programme Objectives.
TRAINING SUMMARY
This Financial Analysis and Modelling online training course will provide a comprehensive practical online training seminar for managers with a basic to intermediate knowledge of Excel. Working through the basics of financial statements and financial models it will provide you with an extensive set of tools and techniques for designing and developing your own financial models to assist in the most critical areas of business decision-making.
TRAINING OUTLINE
PROGRAMME OUTLINE
Day 1 : Fundamentals of Finance and Modelling
The aims of the organisation
Essentials of business performance management
Finance fundamentals – principles and practice
Format, relationship and presentation of financial statements
Creative accounting and manipulation
Fundamentals of financial models
10 steps to develop an effective financial model
Excel best practice in financial modelling  
Day 2 : Mastering Financial Analysis
Building a financial database in Excel
Practical modelling: EBIT and EBITDA growth
Measuring and improving return on investment
Understanding and managing ROCE and its drivers
Understanding and modelling working capital
Measuring and improving asset management efficiency
Measuring and managing capital structure and risk
Practical modelling: financial gearing and shareholders' earnings
 Day 3 : Mastering Financial Forecasting
Using Excel's statistical analysis tools
Avoiding common forecasting problems
Using moving averages to analyse time series data
Using linear regression for sales trend analysis
Using Excel Solver to minimise forecasting error
Using regression and correlation to forecast costs
Practical modelling: Cash flow forecasting
 Day 4 : Financial Models to Improve Investment Decision-Making
Principles of capital investment decision-making
Sources and cost of business finance
Practical modelling: using Excel discounted cash flow tools
Practical modelling: Capital investment analysis
Essentials of business valuation
Practical modelling: Business valuation
 Day 5 : Financial Models to Manage Risk and Uncertainty
Principles of capital investment decision-making
Identifying and analysing business risk
Probability based approach to risk and decision-making
Monte Carlo simulation in Excel
Sensitivity analysis and "what-if" forecasting
Identifying key commercial and financial performance factors
Identifying the key drivers of financial performance
Practical modelling: Key driver "what-if" forecast 
Do you have any questions about this course?
Do you wish for us to conduct this course at your premises?
Discover In-House Solutions
ACCREDITATION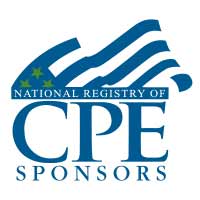 EuroMaTech is registered with the National Association of State Boards of Accountancy (NASBA) as a sponsor of continuing professional education on the National Registry of CPE Sponsors. State boards of accountancy have final authority on the acceptance of individual courses for CPE credit.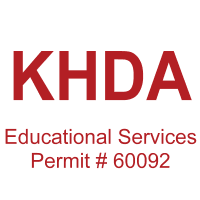 Euromatech is a Knowledge & Human Development Authority (KHDA) approved training institute in Dubai, licensed and approved to deliver training courses in the UAE.
The KHDA is the regulatory authority in the UAE, that oversees administering, approving, supervising, and controlling the activities of various education providers in the UAE.  We are proud of our commitment to ensuring quality training courses and status as a KHDA-approved training provider.
Taught by our team of highly qualified trainers, our KHDA approved training courses will provide you with an enriching learning experience and practical knowledge that will help you future-proof your career and support professional development within your organisation.