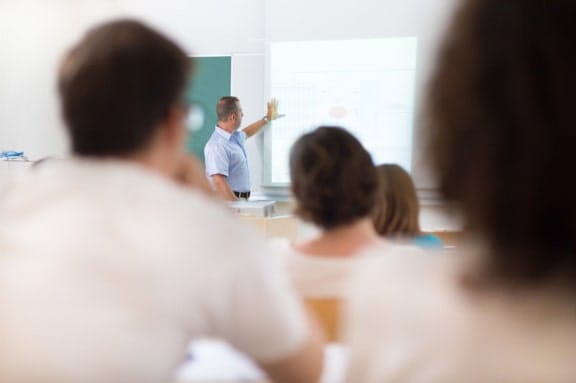 An Intensive 5-day Training Course
ISO 9001 Lead Auditor Training
Format: Classroom
Duration: 5 days
Language: English
Accredited: CPE, KHDA Certified training courses
ISO 9001 Lead Auditor Training
INTRODUCTION
With over a million organisations worldwide certified to the ISO9001 quality management systems standard, no organization can afford to pay the price of not recognizing that managing quality is an essential requirement for those producing and selling goods and services.  Auditing of management systems plays a large part in ensuring the continued efficiency and effectiveness of the system and the course will equip delegates with an in-depth knowledge of auditing requirements and skills, auditing quality management systems to third party standards, in particular ISO9001.
The EuroMaTech ISO 9001 Lead Auditor Training course will provide quality management practitioners and systems auditors with the understanding and skills necessary to professionally assess the conformant of a quality management system with ISO9001 and lead an audit team at an internal level, supplier assessment or independent 3rd party level.
TRAINING OBJECTIVES
The programme will enable those tasked with leading an audit team to provide effective leadership to teams involved in the audits of quality management systems against ISO9001 in accordance with the principles established in ISO19011 - Guidelines for Management Systems Auditing.
Delegates will gain an understanding of the Annex SL framework upon which the revised ISO9001:2015 is based and examine the changes between ISO9001:2008 and the new revision.
Delegates will understand the purpose of a quality management system and the relevance of the Plan Do Check Act (PDCA) model including the principles, processes and techniques for assessment of risk and the significance of these in management systems auditing with particular regard to the changes brought in in the new ISO9001:2015.
Explain the scope of quality management systems standards and where applicable, other criteria, against which a management systems audit could be performed, including the requirements of ISO9001.
Explain the roles and responsibilities of a lead auditor in the planning, conducting , reporting and follow up  of a quality management systems audit in accordance with ISO19011.
Plan, conduct, report and follow up a quality management systems audit in accordance with ISO19011 and by interpreting the requirements of ISO9001.
Lead an audit team.
TRAINING METHODOLOGY
Participants to this EuroMaTech ISO 9001 Lead Auditor Training will learn by active participation in the programme using case study materials, exercises and discussion of "real life" issues in their own organisations.
TRAINING SUMMARY
Any organization seeking to improve its overall outcomes can benefit from the implementation of a quality management system and an essential part of any system is the need for improvement.  Auditing of the system is an essential part of identifying where improvements can happen and those involved in internal auditing can provide a real impetus for identification of improvements in the organization. Delegates in this EuroMaTech ISO 9001 Lead Auditor Training will gain in depth knowledge of auditing skills and the additional requirements of leading an effective audit, an essential part of any management system, skills which can be applied across a range of management system requirements.
TRAINING OUTLINE
Day 1 - Introduction to Audit and Overview of ISO9001:2015
An introduction to the Annex SL framework
Overview of key changes between ISO9001:2008 and ISO9001:2015
Key requirements for lead auditors arising from the revision
Audit and the role of planning as part of a management system
Examination of key changes in ISO9001:2015 (Clauses 4 & 5)
Exercises
Day 2 - The Importance of Risk Assessment in the Audit Process
Examination of clauses of ISO9001:2015 (Clauses 6 and 7)
Review of risk and opportunities – What is risk in an ISO9001 system?
Links to audit trails and prioritization based upon processes performance/risk
Determining an audit plan for ISO9001:2015
Audit skills
Audit exercises
Day 3 - Audit Planning and Auditor Responsibilities
Examination of clause of ISO9001:2015 (Clauses 8,9,10)
Planning the audit – Selecting the audit team
Planning the audit – Initiating and opening meetings
Audit team leader roles & responsibilities
Exercises on audit and communication skills
Reporting the outcomes of audit activities
Day 4 - Auditing in Practice
Different types of audit
Practical audit planning – objectives, scope and criteria
The audit team and assigning roles within an audit team
Interviews and collecting audit evidence
Use of working documents in auditing
Audit role plays
Day 5 - Closing the Audit
Audit reports and identification of non-conformance
Audit exercises
Audit conclusions and closing meetings
Evaluation of corrective action for root cause and effectiveness
Practical audit report writing
Do you have any questions about this course?
Do you wish for us to conduct this course at your premises?
Discover In-House Solutions
ACCREDITATION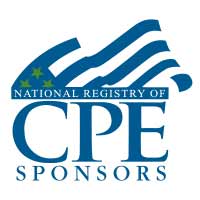 EuroMaTech is registered with the National Association of State Boards of Accountancy (NASBA) as a sponsor of continuing professional education on the National Registry of CPE Sponsors. State boards of accountancy have final authority on the acceptance of individual courses for CPE credit.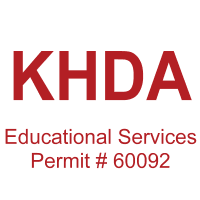 Euromatech is a Knowledge & Human Development Authority (KHDA) approved training institute in Dubai, licensed and approved to deliver training courses in the UAE.
The KHDA is the regulatory authority in the UAE, that oversees administering, approving, supervising, and controlling the activities of various education providers in the UAE.  We are proud of our commitment to ensuring quality training courses and status as a KHDA-approved training provider.
Taught by our team of highly qualified trainers, our KHDA approved training courses will provide you with an enriching learning experience and practical knowledge that will help you future-proof your career and support professional development within your organisation.