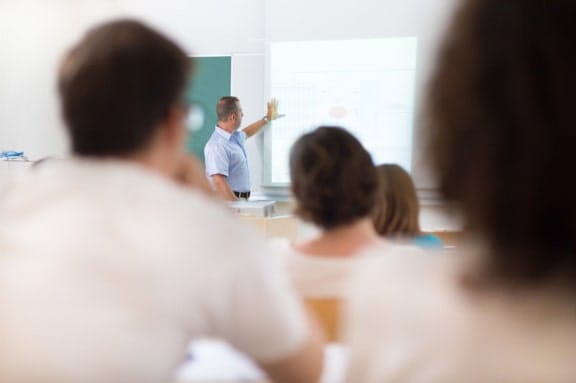 An Intensive 5-day Training Course
Lean Six Sigma: Green Belt Program
Building Business Improvement Leaders
Format: Classroom
Duration: 5 days
Language: English
Accredited: CPE, KHDA Certified training courses
Lean Six Sigma: Green Belt Program
INTRODUCTION
It is no coincidence that the organisations recognised world wide as being the most successful strategically and who have been able to develop sustainable long term sources of competitive advantage, are also the ones who embrace operational excellence as an important organisational value. Lean Six Sigma being the most widely used approach and methodology by such organisation.
This Lean Six Sigma: Green Belt training course builds on the Yellow Belt program (which is an assumed prerequisite) and  introduces participants to all of the core concepts underpinning the Lean Six Sigma approach to excellence to the Green Belt level.
In Lean Six Sigma organisations, it is the Green Belts who lead and contribute to the majority of improvement teams undertaking the improvement projects that will make continuous improvement through Lean Six Sigma a key element of achieving and maintaining operational excellence.
The Lean Six Sigma: Green Belt training course will be provided participants with the level of knowledge and skill required to achieve accreditation at the Green Belt level.
TRAINING OBJECTIVES
The objectives of this program are to provide participants with an understanding of:
The detailed steps to be carried out in each of the Define, Measure, Analyse, Improve and Control Phases of the DMAIC process;

Thorough understanding of measurement and key data analysis technique aimed at understanding process performance, problem solving and root cause analysis including methods that can be applied in data rich situations, where data may be continuous, discrete or a mixture of continuous and discrete, or intangible issues where there is no data;

Working knowledge of the Failure Modes and Effects Analysis Technique;

Statistical measurement and analysis techniques, including descriptive statistics, statistical distributions, variation concepts, statistical process control and hypothesis testing;

Lean based methodologies, including the A3 Practical Problem Solving process, Kaizen, 5S, Standardised Work, Mistake Proofing, Visual Management, Lean management philosophy and principles.
In particular, it is expected that participants completing the Green Belt Program will be able to successfully execute and implement projects using each of the methodologies covered in the program and be able to correctly decide which is the most appropriate methodology for each situation.
Participants completing this program may elect to progress further in order to achieve the more advanced Black Belt accreditation.
---
WHO SHOULD ATTEND?
The Lean Six Sigma Green Belt Program introduces participants to concepts, methodologies, tools and techniques on which Lean Six Sigma is based to the Green Belt level.
The Lean Six Sigma Green Belts are an organisation's improvement leaders and implementers. They bring to project teams a depth of business experience and technical expertise in Lean Six Sigma methodology.
The best candidates for Green Belt training are typically employees at any level who have an interest in improving the organisation nd are passionate about improvement.
This may include:
Senior Managers who may wish to participant in the occasional high level project and use their knowledge of Lean Six Sigma concepts, tools and techniques to improve their understanding of the business and improve their problem solving and decision making skills

Middle Managers, Front Line Managers and Team Leaders who wish to define, lead and participate in improvement initiates;

Operational level employees who are interested in improvement and in being involved in improvement projects.
TRAINING METHODOLOGY
The Lean Six Sigma Green Belt program is a hands-on, stimulating learning experience.
The Lean Six Sigma: Green Belt training course will be highly interactive, with opportunities to advance your opinions and ideas. Participation is encouraged in a supportive environment.
To ensure the concepts introduced during the program are understood, they will be reinforced through a mix of learning methods, including lecture style presentation, open discussion, case studies, simulations and group work.
*Note: Some of the topics covered from day 2 onwards in this program will make use of the Microsoft Excel Spreadsheet software and the "Data Analysis Toolpak" add-in. Participants will need to bring laptops to the program with the "Toolpak" add-in installed and activated.
It has been our experience the learning value of the training experience is maximised if there are enough laptop computers available so that no more than two participants have to share a computer.
TRAINING SUMMARY
The Lean Six Sigma: Green Belt training course builds on the foundation established by the Yellow Belt program and is structured around a "deep dive" into each of the DMAIC phases.
The basic tool kit provided in the Yellow Belt program is significantly expanded by introducing statistical process control and analysis concepts, analysis of graphical display and statistical hypothesis testing.
The Green belt program also includes a thorough treatment of lean concepts, tools and techniques.
TRAINING OUTLINE
Day 1 - Introduction and Define Detail
Introduction to the Green Belt Role

The Define Phase Detail

The Three Voices of Define - Customer/Process/Business

The Project Charter

Building and Effective Lean Six Sigma Team       

The Voice of the Customer

Understanding the Voice of the Customer 

KANO Analysis        

Customer Requirements Statements       

The Voice of the Process

SIPOC Diagram

Process Mapping

Process Blocking

Process Deployment Charts

Service Blueprinting

Process Flow Analysis

Value Stream Mapping

Define Phase Tollgate Review
Day 2 - Measure Phase Detail
Determining What to Measure

The Y=f(x) Relationship

Leading and Lag Indicators

Developing Operational Definitions

Understanding the Measures

The Funnel Experiment/Simulation

Normalisation of Data        

Populations and Samples

Sampling and Bias

Sample Size Determination 

Types of Data - Discrete & Continuous     

Collecting and Displaying Discrete Data    

Checksheets and Pareto Charts

Displaying Continuous Data

Understanding the Measures

Dot plots, Histograms & Run Charts

Developing Descriptive Measures of Data

Measures of Location - Mean/Median/Mode

Measure of Spread - Range, Standard Deviation, IQR    

Box Plots      

Box Blot test for Normality  

Understanding Variation     

Common and Special Causes        

The Normal Distribution

Control Charts

Stable and Unstable Processes

Process Improvement through Variation Reduction

Introduction to Statistical Process Control

The Individuals Chart

The Shewart Tests

Assessing Process Performance

Process Capability

Yield, First Pass Yield and Final Throughput Yield

Defects and Defects Per Million Opportunities (DPMO)

Calculating Sigma Levels and Sigma Rating
Day 3 - Analyse Phase Detail
Introduction to Analyse

Sources of Variation and Root Cause Analysis

Root Causes Analysis

Determining Sources of Variation (SOV)

Structured Analytical Tools and Frameworks

Data Analysis vs Process Analysis

Disaggregation and Stratification

Fishbone Diagram Revisited

The Cause and Effect Matrix

Process Complexity Analysis

Failure Mapping

Process Deployment Chart

Verification of Root Causes

Scatter Diagrams and Correlation - Continuous X and Y

Combination Discrete and Continuous X and Y

Contingency Diagrams - Discrete X and Y

Failure Modes and Effects Analysis

 
Day 4 - Analyse Phase Detail (Continued)
Problem Solving for Intangible and Conceptual Problems

Affinity Diagram

Relationship Diagram

Systematic Diagram

Allocations Matrix

Statistical Tools and Techniques

The Normal Distribution and Statistical Concepts

The normal distribution

Mean and standard deviation

Quantifying process performance  

Z - values    

The standardised normal distribution       

p - values     

Sampling distributions       

Central limit theorem

Finite population correction factors

Six Sigma Statistical Measures Revisited

Sigma Level, DPMO and Yield

Sample Size Determination

Introduction to Hypothesis Testing

Hypothesis Testing techniques

Two sample t-tests

Two sample F tests for variance

Lean Based Approaches to Analyse

The Toyota 4-Rules

The 5-Why's Technique

Value Stream Mapping and Analysis

Value/Non-Value Added Analysis

Flow Analysis - Time Traps and Constraints

Waste Analysis

Analyse Phase Tollgate Review
Day 5 - Improve and Control Phases Detail
The Improve Phase Detail

Generating Potential Solutions      

Solution Assessment and Selection

Potential Solutions Matrix   

Decision Matrix       

Implementation Planning

Simulation and Piloting      

Barriers and Aids Analysis  

Qualitative Risk Analysis

Lean Approaches to Improvement

Creating Stability

5-S    

Standardised Work

Visual Management

Poka-Yoke and Mistake-Proofing    

Kaizen

Improve Phase Tollgate Review

Control Phase Detail

The Process Management Control System 

Statistical Process Control (revisited)

X-Bar and R-charts

np and p -charts

c and u charts

Control Phase Tollgate Review

Supplementary Topic: Acceptance Sampling

Conclusion
Do you have any questions about this course?
Do you wish for us to conduct this course at your premises?
Discover In-House Solutions
ACCREDITATION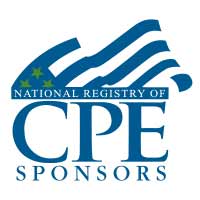 EuroMaTech is registered with the National Association of State Boards of Accountancy (NASBA) as a sponsor of continuing professional education on the National Registry of CPE Sponsors. State boards of accountancy have final authority on the acceptance of individual courses for CPE credit.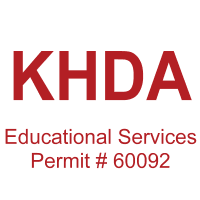 Euromatech is a Knowledge & Human Development Authority (KHDA) approved training institute in Dubai, licensed and approved to deliver training courses in the UAE.
The KHDA is the regulatory authority in the UAE, that oversees administering, approving, supervising, and controlling the activities of various education providers in the UAE.  We are proud of our commitment to ensuring quality training courses and status as a KHDA-approved training provider.
Taught by our team of highly qualified trainers, our KHDA approved training courses will provide you with an enriching learning experience and practical knowledge that will help you future-proof your career and support professional development within your organisation.