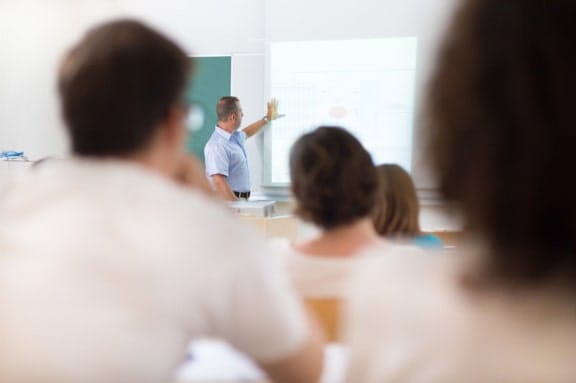 An Intensive 2-day Training Course
Lean Six Sigma: Yellow Belt Program
A Foundations Program for Business Improvement
Format: Classroom
Duration: 2 days
Language: English
Accredited: CPE, KHDA Certified training courses
Lean Six Sigma: Yellow Belt Program
INTRODUCTION
It is no coincidence that the organisations recognised world wide as being the most successful strategically and who have been able to develop sustainable long term sources of competitive advantage, are also the ones who embrace operational excellence as an important organisational value. Lean Six Sigma being the most widely used approach and methodology by such organisation.
The Lean Six Sigma: Yellow Belt training course introduces participants to the foundation concepts, knowledge and skills required to identify, formulate and execute improvement using each of the core improvement methods, including the DMAIC process for continuous improvement and problem solving, the DMADV process supporting major process change/reengineering and Lean Work Flow management.
The Lean Six Sigma: Yellow Belt training course will be provided participants with the level of knowledge and skill required to achieve accreditation at the Yellow Belt level.
TRAINING OBJECTIVES
The objectives of this program are to provide participants with:
An understanding of the concepts and organisational philosophies on which Lean Six Sigma are based in a manner that gives them an enhanced appreciation of how to build a continuous improvement culture and identify opportunities for improvement;

An understanding and working knowledge of the DMAIC (Define-Measure-Analyse-Improve-Control) process for problem solving, along with supporting tools required to execute Yellow Belt level improvement projects;

An understanding and working knowledge of the DMADV (Define-Measure-Analyse-Design-Validate process for Process Improvement/Reengineering) projects;

An understanding and working knowledge of key lean work flow principles.
---
WHO SHOULD ATTEND?
Lean Six Sigma methods can be applied to private sector and public sector organisations with equal effectiveness. The skills and knowledge acquired in this program are "generic" in nature and just as applicable to manufacturing, process or service industries.
Therefore, this program will benefit senior executives, managers, professionals, team leaders and operational employees. That is, people working at levels of any type of organisation - public sector or private sector, manufacturing, process or services.
Obviously, the more senior level managers are likely to be able to have greater impact when they apply these concepts to their specific context. However, a key underlying theme in the Yellow Belt program is that everyone can make a difference provided they know how.
TRAINING METHODOLOGY
The Yellow Belt Advance program will be intensive and use a mix of learning methods.
Participants will be introduced to certain concepts, techniques or issues through formal lecture presentations. It is expected that lecture presentations will be interwoven with questions, comments and discussion initiated by participants.
Management games, group work, individual work, simulations, case studies and presentations will be used to provide opportunities to reinforce concepts and practice techniques or skills.
TRAINING SUMMARY
The Lean Six Sigma: Yellow Belt training course provides participants with a working knowledge and skills in the critical areas, including managing processes for efficiency and effectiveness and business improvement methodologies, tools and techniques.
The first part of the program seeks to build knowledge and understanding of key foundation concepts, including:
Process thinking vs Functional Thinking

Identifying and exploiting "virtuous cycles" that allow us to simultaneously reduce costs while increasing outcomes;

Understanding our business and work processes;

Process Mapping;

The Cost-of-Quality framework for analysing and understanding cost structure;

Using an analysis of Process Complexity insights to improvement opportunities.
The concepts addressed during the first part of the program lay the groundwork for a thorough discussion of the three key improvement methodologies available for achieving operational excellence, ie. Problems solving, radical process change and lean workflow management. This part of the program addresses:
Team based problem solving using the DMAIC Process

The Story Board based approach to progressing an improvement project;

Problem solving tools and techniques, including Brainstorming, Fishbone Analysis, Check Sheets and Data Collection, Pareto Analysis, Potential Solutions Matrix;

Root Cause Analysis.

Radical process change or reengineering using the DMADV process

Lean work flow concepts including concepts such as customer pull, heijunka and work management.
TRAINING OUTLINE
Day 1 - Lean Six Sigma Foundation Concepts
Introduction to the Yellow Belt program

Processes and Structure

The 7 Wastes

Operational infrastructure and capability

Process Thinking

The Cost of Quality view of Cost Structure

Process Complexity
Day 2 - Lean Six Sigma: The Methodologies
Process Simulation Lean vs Non-Lean Work Flow

The DMAIC Process for team based problem solving

The DMAIC Storyboard

Key Tools and Techniques

Root Cause Analysis

Problem Solving Simulation Case Study

The 5-Why Process

The DMADV for Radical Process Change/Business Process Reengineering

Lean Work Flow and Work Management

The "Water Bucket" Method

Managing Service Level and Utilisation

Work Levelling (Heijunka)

The Key Lean Work Flow principles
Do you have any questions about this course?
Do you wish for us to conduct this course at your premises?
Discover In-House Solutions
ACCREDITATION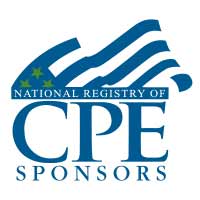 EuroMaTech is registered with the National Association of State Boards of Accountancy (NASBA) as a sponsor of continuing professional education on the National Registry of CPE Sponsors. State boards of accountancy have final authority on the acceptance of individual courses for CPE credit.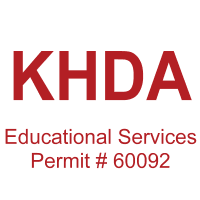 Euromatech is a Knowledge & Human Development Authority (KHDA) approved training institute in Dubai, licensed and approved to deliver training courses in the UAE.
The KHDA is the regulatory authority in the UAE, that oversees administering, approving, supervising, and controlling the activities of various education providers in the UAE.  We are proud of our commitment to ensuring quality training courses and status as a KHDA-approved training provider.
Taught by our team of highly qualified trainers, our KHDA approved training courses will provide you with an enriching learning experience and practical knowledge that will help you future-proof your career and support professional development within your organisation.