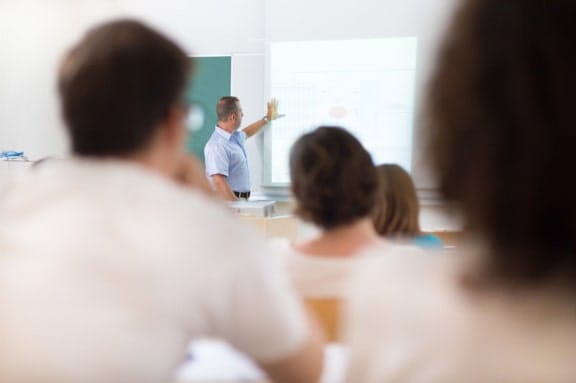 An Intensive 5-day Training Course
Distillation-Column Operation, Control & Troubleshooting
Format: Classroom
Duration: 5 days
Language: English
Accredited: CPE, KHDA Certified training courses
Distillation-Column Operation, Control & Troubleshooting
INTRODUCTION
Distillation column is a critical piece of equipment in the refining of crude oil. It acts like a still, which separates the crude into its different chemical components based on differences in volatility. This is typically the first phase of the petroleum refining process where crude oil is distilled into various components because of different boiling points. The column is a pressure vessel that heats the crude oil in pressurized environment to separate it into different components based on different boiling points. Two main types of distillation columns: Packed type and Tray type. This EuroMaTech Distillation-Column Operation, Control and Troubleshooting training course will cover the main aspects of the operation and control of the processes in distillation column. It is intended to develop a working knowledge of key techniques that can promote trouble-free operation, an understanding of distillation concepts, valuable practical trouble-free design and proven techniques of commissioning, start-up/ shutdown of normal and emergency operation.
Participants attending this EuroMaTech Distillation-Column Operation, Control and Troubleshooting training course will develop the following competencies:
Ability to operate successfully and control a distillation column
Knowledge to improve product quality and purity
Ideas to optimize energy utilization for distillation systems
Ability to evaluate existing column performance, based on internals design details
TRAINING OBJECTIVES
This EuroMaTech Distillation-Column Operation, Control and Troubleshooting training course aims to enable participants to achieve the following objectives:
Developed working knowledge of key techniques that can promote trouble-free operation
Understanding of distillation design concepts, practical approached to maintenance
Analysis and troubleshooting the problems of a distillation column and able to determine what
Finding the root cause of poor performance.
Developing methods for capacity optimization related to tray damage, down comer sealing problems, packed tower distributor malfunctions and other operating difficulties
Improvement of distillation column high yield product separation by eliminating instability
Operation of distillation column with best efficiency, better performance
---
WHO SHOULD ATTEND?
Lead Operators and Boardmen (LO & BO)
Other Relevant Technical Personnel
TRAINING METHODOLOGY
This EuroMaTech Distillation-Column Operation, Control and Troubleshooting training course will be conducted along workshop principles with formal lectures and interactive worked out examples. The emphasis in the training course will be on the explanation of all technical points and providing answers to problems that are encountered in everyday industrial practice regarding the distillation column operation assessment. Each learning point will be reinforced with practical examples and problems to be solved in team work during several workshops. There will be ample opportunities for active discussion and sharing professional experiences and exchange that will help solidify the gained knowledge.
TRAINING SUMMARY
This EuroMaTech Distillation-Column Operation, Control and Troubleshooting training course is intended to provide useful knowledge in applying the analysis of operation of distillation column. Also provided will be the methodology for implementation of energy saving procedure. This training course will provide best practices on how the efficiently control the process and optimize the final product.
TRAINING OUTLINE
PROGRAMME OUTLINE
Day 1 - General Overview of Components of Distillation System
Various types of distillation columns (Stripper, Evaporator, Vacuum, Azeotrope)
Specifics of Batch, Flash, and Multistage Distillation Process
Relative Advantages of Tray and Packed Columns
Stage Efficiency Determination Methods (Basic Level)
Calculation of Overall Column Efficiency for Tray Columns
Calculation Point and Tray Efficiencies
Calculation of Number and Height of Transfer Units (TU) for Packing
Impact of Variation of Rate of Reflux and Temperature on Column Efficiency
Impact of Flooding and Foaming on Column Efficiency and Capacity
Workshop: Case Studies
Day 2 - Thermodynamics and Consideration of Equilibrium 
Vapour-Liquid Equilibrium: (Pure Components and Complex Mixtures)
Volatility of Pure Components: Boiling Point and Vapor Pressure
Concept of Sensible and Latent Heat
Specifics of Mixtures in Distillation: Dew point and Bubble Point, Vaporization Curves, Total/partial Condensation and Vaporization, Liquid-Vapor Separation, and Distribution of Components According to Volatility
Relation Between Temperature, Pressure, and Composition of Distillate and Residual
Relative Advantages of Tray and Packed Columns.
Worksop: Case Studies
Day 3 - Distillation Equipment and Design
Trays and Packing: Types, Operational Limits, Technical Characteristics
Tray/Packed Column: Types and Sizes, Technical and Operational Characteristics
Columns for Fouling Service
Columns for Vacuum Service
Supports, Liquid Distributors, Other Accessories.
Workshop: Case Studies
Day 4 - Commissioning and Start-up: Process Control and Optimization
Pre-Commissioning, Commissioning and Start Up Procedure
Distillation Column Control
Functions of Process Control
Characteristics of Continuous Process
Column Operation: Controlled and Manipulated Process Variables
Monitoring of Level, Flow rates, Composition, Pressure, Temperature
Normal and Emergency Shut-down Guidelines
Worksop: Case Studies 
Day 5 - Troubleshooting
Evaluation of Operating Parameters of Tray Column and Packed Column
Tools for Diagnosing Operating Problems: Mass Balance and Flow Rates
Fouling of Columns and Tray Collapse
Common Start-up Problems and Remedies
Corrosion Control and Chemical Dosing
Workshop: Case Studies from History and Lessons Learnt
Do you have any questions about this course?
Do you wish for us to conduct this course at your premises?
Discover In-House Solutions
ACCREDITATION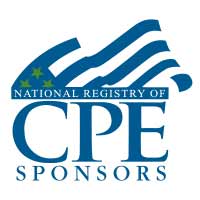 EuroMaTech is registered with the National Association of State Boards of Accountancy (NASBA) as a sponsor of continuing professional education on the National Registry of CPE Sponsors. State boards of accountancy have final authority on the acceptance of individual courses for CPE credit.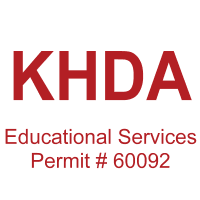 Euromatech is a Knowledge & Human Development Authority (KHDA) approved training institute in Dubai, licensed and approved to deliver training courses in the UAE.
The KHDA is the regulatory authority in the UAE, that oversees administering, approving, supervising, and controlling the activities of various education providers in the UAE.  We are proud of our commitment to ensuring quality training courses and status as a KHDA-approved training provider.
Taught by our team of highly qualified trainers, our KHDA approved training courses will provide you with an enriching learning experience and practical knowledge that will help you future-proof your career and support professional development within your organisation.