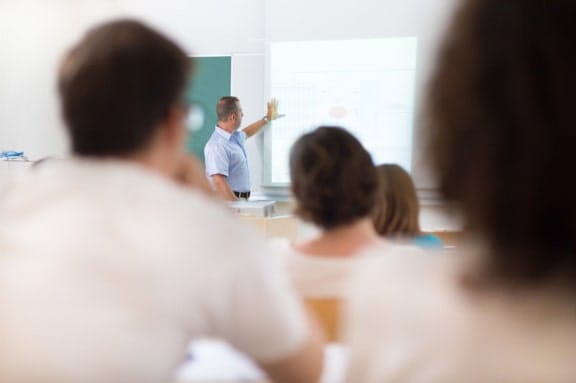 An Intensive 5-day Training Course
ASME PCC-1 Training
Pressure Boundary Bolted Flange Joint Assembly
Format: Classroom
Duration: 5 days
Language: English
Accredited: CPE, KHDA Certified training courses
INTRODUCTION
This EuroMaTech ASME PCC-1 (Pressure Boundary Bolted Flange Joint Assembly) training course is designed to train and evaluate a bolter's ability to inspect, assemble, disassemble and tighten bolted joints in an effective and safe manner.
Candidates will understand and demonstrate the principles and practices of safe bolted joint assembly as outlined in Appendix A of ASME PCC-1: Guidelines for Pressure Boundary Bolted Flange Joint Assembly. Successful candidates will show their ability to apply these practices in the assembly of bolted joints safely and effectively.
This course trains and tests bolting personnel at the supervisory level on the technological and practical problems of assembling bolted joints in large scale industrial applications.
TRAINING OBJECTIVES
This EuroMaTech ASME PCC-1 (Pressure Boundary Bolted Flange Joint Assembly) training course aims to enable participants to achieve the following objectives:
Describe the principles of joint design and reliability
Explain the "nuts and bolts" of nuts and bolts
Explain the concept of "load" as a bolting goal
Identify factors affecting proper "load" and how to compensate for problems
Identify the proper selection and installation of gaskets
Identify familiar with bolting tools of all types
Describe the advantages and disadvantages of various bolting methods and where to use them
Identify assembly procedures (bolting patterns, incremental tightening, etc.)
Explain work planning and preparation (tools, hardware, bolting plan, safety checklists)
---
WHO SHOULD ATTEND?
Practicing design and manufacturing professionals involved in assembly of electro-mechanical hardware components and engineers and technicians in design and assembly operations.  Engineers involved in the design, construction or maintenance of pressurized equipment utilizing flanged joints for the petroleum, refining, chemical, power, and process industries.
Anyone involved in the assembly, disassembly or quality assurance of bolted joints.
TRAINING METHODOLOGY
This EuroMaTech ASME PCC-1 (Pressure Boundary Bolted Flange Joint Assembly) training course will be conducted along workshop principles with formal lectures, videos, and interactive worked examples. Each learning point will be re-enforced with practical exercises and ample opportunities for discussion and sharing of experiences.
The course instructor may modify the above training methodology before or during the course for technical reasons with no prior notice to participants The classroom training consists of 5 days of training.
TRAINING OUTLINE
Day 1 - Bolted Joints and Gasket Behavior
Explain the scope of the ASME PCC1
Why Training And Qualification Of Bolted Joint Assembly Personnel Appendix A
Introduction to the Bolted Joint


Basic Concepts & Mechanics of Bolted Joints
Materials
Stiffness and Strain Considerations

Stress and Strength Considerations


Types of Strength
The Bolt in Tension
The Strength of a Bolt
The Strength of the Joint

PCC1 Recommended Gasket Seating Surface Finish
PCC1 Guidelines For Allowable Gasket Seating Surface Flatness And Defect Depth 
Day 2 - Tightening the Joint: Getting the Clamping Force
Introduction to Assembly

Initial vs. Residual Preload
Starting the Assembly Process
Bolt Preload vs. Clamping Force
Short-Term Relaxation of Individual Bolts
Torque Control of Bolt Preload
Ultrasonic Measurement of Stretch or Tension

Bolted Joint Calculation Methods (an overview)

Casketed Joints
Non-Casketed Joints

In-Service Behaviour of a Joint

Joint Under Tensile Loads
Bolted Joints Loaded in Axial Shear
Factors Which Affect Clamping Force in Shear Joints
Joints Loaded in Both Shear and Tension

ASME PCC-1

Flange Joint Alignment Guidelines
Joint-Tightening Practices And Patterns
Day 3 - Design of Bolted Flange Joints
Codes Addressing Flange Design

Discuss how various Code sections address design of flange Joints and applicability of flange standards
Vessels: ASME Section VIII, Piping: ASME B31.3, B31.1, B31.4, And B31.8

Flange Standards

Discuss the ASME flange standards, their basis, applicability and how they are used within the structure of the ASME Codes and Standards
ASME B16.5
ASME B16.47 (API, MSS)

ASME PCC-1

Bolt Root And Tensile Stress Areas
Nut Factor Calculation Of Target Torque
Guidance for usage And Purchase Washer
Day 4 - Flange Joint Analysis  ASME PCC1
Flange Joint Analysis

Methods of flange joint analysis, interaction between the flanges, bolts, and gasket
Examples: troubleshooting field problems
Mechanical properties of bolts tightening methods

Principles of bolting

The "nuts and bolts"
Principles of joint design and reliability – flanges, fasteners and gaskets
The concept of "load" as a bolting goal
Factors affecting proper "load" and how to compensate for problems
Ways to accomplish "load" (torqueing and tensioning)
Principles of torque tightening
Principles of tensioning (methods and tools)

Examination Of Flange And Fastener ASME PCC1

Examination Gasket Seating Surfaces For Surface Finish and Flatness
Examination of Fastener Contact Surfaces and Washers
Examination of Flange Nut or Washer Bearing Surfaces
Installation Of Gasket & Bolts
Joint Disassembly 
Day 5 - Work planning and preparation
Work planning and preparation (tools, hardware, bolting plan, safety checklists)
Set up and familiarity with tools – safety in the shop
Bolting sequence, patterns and interaction
Multiple point torqueing/tensioning
Mechanical Failure of Bolts

Lost Bolts
Loose Bolts
Bolts Too Tight
Which Failure Modes Must We Worry About?
The Importance of Correct Preload
Failure of Joint Members
Galling

Self-Loosening

How Does a Nut Self-Loosen?

Fatigue Failure

What Determines Fatigue Life
Minimizing Fatigue Problems Corrosion

Corrosion

The Corrosion Mechanism
Hydrogen Embrittlement
Stress Corrosion Cracking
Minimizing Corrosion Problems
Fastener Coatings

Casketed Joints and Leaks

Why Does a Joint Leak?
Mechanical Behaviour of a Gasket
Mechanical Behaviour at Elevated Temperature
Leakage Behaviour of a Gasket
Testing and Evaluating Gaskets
Gasket Quality Factors
Selecting a Gasket
Selecting Assembly Stress for a Gasket
Suggestions for the Field
A Case History
Do you have any questions about this course?
Do you wish for us to conduct this course at your premises?
Discover In-House Solutions
ACCREDITATION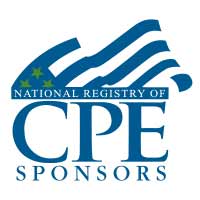 EuroMaTech is registered with the National Association of State Boards of Accountancy (NASBA) as a sponsor of continuing professional education on the National Registry of CPE Sponsors. State boards of accountancy have final authority on the acceptance of individual courses for CPE credit.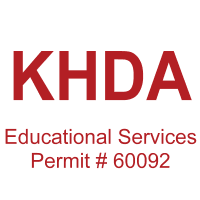 Euromatech is a Knowledge & Human Development Authority (KHDA) approved training institute in Dubai, licensed and approved to deliver training courses in the UAE.
The KHDA is the regulatory authority in the UAE, that oversees administering, approving, supervising, and controlling the activities of various education providers in the UAE.  We are proud of our commitment to ensuring quality training courses and status as a KHDA-approved training provider.
Taught by our team of highly qualified trainers, our KHDA approved training courses will provide you with an enriching learning experience and practical knowledge that will help you future-proof your career and support professional development within your organisation.