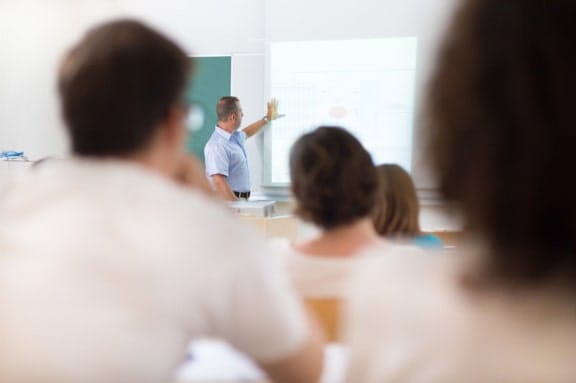 An Intensive 5-day Training Course
Penetrant Testing (PT)
Format: Classroom
Duration: 5 days
Language: English
Accredited: CPE, KHDA Certified training courses
INTRODUCTION
Penetrant Testing Inspection utilizes the property of capillary action to find surface breaking discontinuities in a variety of materials. It is one of the most economical Non-Destructive Testing (NDT) methods. A (penetrant) is applied to the surface of a test piece. Liquid Penetrant Inspection uses this capillary action to allow the penetrant to enter into fissures and voids that are open to the surface. After a dwelling time, the excess penetrant is removed, any remaining penetrant in the voids will flow back out exposing the indication. There are a variety of techniques included in liquid penetrant testing available depending on the type of Non-Destructive Testing (NDT) inspection and the kind of flaws a technician is aiming to find.
TRAINING OBJECTIVES
This EuroMaTech Penetrant Testing (PT) training course covers the principles of Liquid Penetrant Testing and prepares a candidate to:
Select equipment to conduct test
Setup test equipment
Steps to conduct test
Familiarize with codes and standards
Interpret results with respect to applicable codes and standards
Understand limitation of the test method
Write test reports
---
WHO SHOULD ATTEND?
NDT Examiners
Welding inspectors
NDT Engineers
Mechanical inspection Engineers
Piping inspectors
TRAINING METHODOLOGY
This EuroMaTech Penetrant Testing (PT) training course will combine presentations with interactive practical exercises, supported by video materials, activities, and case studies.
TRAINING SUMMARY
This EuroMaTech Penetrant Testing (PT) training course contains Level 1 and 2 material and covers the theories and practices involved with liquid penetrant inspection. Equipment, light meters, code & procedure reference, types, forms, and methods are discussed.
TRAINING OUTLINE
PROGRAMME OUTLINE
Day 1 - Dye penetrant test (PT) 
Purpose of Liquid Penetrant Testing
Physical Principles
Wetting Ability and Contact Angle
Capillary Action
Viscosity
Reversed Capillary Action
Types of Dye: Type I (Fluorescent) and Type II (Visible)
Methods of Removal of excess Penetrant including Water Washable, Emulsifiers and Solvent Removable.
Day 2 - Dye penetrant test (PT)
BASIC STEPS
Method A - Water Washable
Method B - Lipophilic Emulsifier
Method C - Solvent Removable
Method D - Hydrophilic Emulsifier
Choice of Cleaning Method
Different Cleaning Methods including
Detergent
Solvent
Alkaline
Steam
Selection of Penetrant Materials
Day 3 - Dye penetrant test (PT)
Application of Penetrant
Standard Temperature Limits
Dwell time
Application of Developers
Types of Developers
Developing Time
Day 4 - Dye penetrant test (PT)
Fluorescent Inspection
Minimum intensity and light meter
Visual Adaptation
Visual Inspection
Minimum light intensity and light meter
Post Cleaning
Limitation of Penetrant Testing
Day 5 - Dye penetrant test (PT)
ASME Section V, Article 6
ASME Section VIII, Appendix 8 (Accept/Reject Criteria) Standards
Do you have any questions about this course?
Do you wish for us to conduct this course at your premises?
Discover In-House Solutions
ACCREDITATION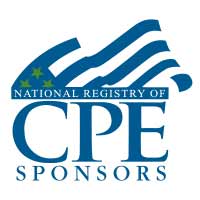 EuroMaTech is registered with the National Association of State Boards of Accountancy (NASBA) as a sponsor of continuing professional education on the National Registry of CPE Sponsors. State boards of accountancy have final authority on the acceptance of individual courses for CPE credit.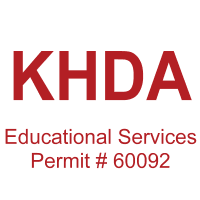 Euromatech is a Knowledge & Human Development Authority (KHDA) approved training institute in Dubai, licensed and approved to deliver training courses in the UAE.
The KHDA is the regulatory authority in the UAE, that oversees administering, approving, supervising, and controlling the activities of various education providers in the UAE.  We are proud of our commitment to ensuring quality training courses and status as a KHDA-approved training provider.
Taught by our team of highly qualified trainers, our KHDA approved training courses will provide you with an enriching learning experience and practical knowledge that will help you future-proof your career and support professional development within your organisation.