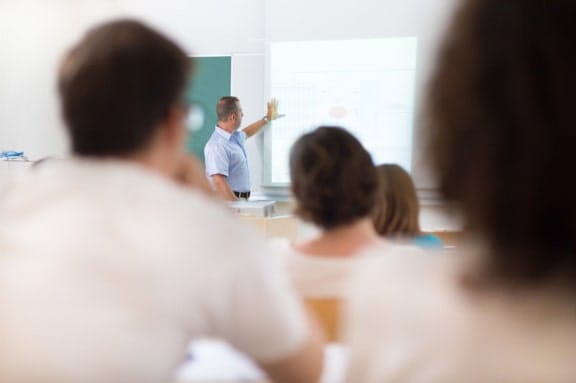 An Intensive 5-day Training Course
Radiographic Testing (RT)
Format: Classroom
Duration: 5 days
Language: English
Accredited: CPE, KHDA Certified training courses
Radiographic Testing (RT)
INTRODUCTION
Industrial Radiographic Testing (RT) is a non-destructive method that is used to examine components and structures using x-rays or gamma rays in order detect internal discontinuities and flaws or to confirm structural integrity.
Radiographic Testing (RT) consists of a sensitive radiographic film being placed under a weld or casting. The Component is then exposed to ionizing radiation either X-rays or Gamma rays.  This radiation will pass through the component and expose the film beneath it, leading to what is known as the latent image on the film.  This image is not a permanent image, and no noticeable change will be seen until development when it becomes a permanent fixed image. Discontinuities such as cracks or lack of fusion within the component can affect the exposure of the film. Most materials can be tested by Radiographic inspection, e.g., Ferritic and non-ferritic materials and both welds, castings and often composites are viewed too. Radiographic testing provides a permanent record and provides a high sensitivity of testing.
TRAINING OBJECTIVES
This EuroMaTech Radiographic Testing (RT) training course covers the principles of Radiographic Testing (RT)  and prepares a candidate to:
Select equipment to conduct test
Setup test equipment
Steps to conduct test
Familiarize with codes and standards
Interpret results with respect to applicable codes and standards
Understand limitation of the test method
Write test reports.
---
WHO SHOULD ATTEND?
NDT Examiners
Welding inspectors
NDT Engineers
Mechanical inspection Engineers
Piping inspectors
TRAINING METHODOLOGY
This EuroMaTech Radiographic Testing (RT) course will combine presentations with interactive practical exercises, supported by video materials, activities and case studies.
TRAINING SUMMARY
The EuroMaTech Radiographic Testing (RT) course will teach the student the theory and principles of radiation and how they apply to the basics of radiography. The course is intended to provide through grounding in the principle of Radiographic Testing (RT) and fundamentals of material and process such that the trainee would be able to
Identify suitability of RT for the material and inspection technique
Develop techniques and procedures that can be followed by a Level I operator
Analyse the test result and document the same
Be familiar with codes, standards and specifications for RT to evaluate results of the tests
TRAINING OUTLINE
PROGRAMME OUTLINE
Day 1 - Radiography Testing (RT)
Theory of radiography
Radiographic Sensitivity
Radiographic Contrast
Definition
Film Graininess
Image Quality Indicators (IQI)
Day 2 - Radiography Testing (RT)
Equipment
Radiographic techniques
Acceptable Densities
Film Viewing Considerations
Indications: Relevant and Non-Relevant
Dark Room Facilities
Facilities and Equipment
Film Loading
Day 3 - Radiography Testing (RT)
Protection of radiographic
Processing of Film – manual
Film Artefacts
Unsatisfactory Radiographs: Weldments and Castings
Welding Discontinuities
Casting Discontinuities
Day 4 - Radiography Testing (RT)
ASME V, Article 2
Sensitivity, Geometrical Unsharpness and Density requirements
ASME V Table T-276
ASME VIII acceptance criteria
Day 5 - Radiography Testing (RT)
Technique Selection
Penetrameter Requirements
Location marker and IQI Placement
Simulation of RT Shot
Film Density Measurements
Identification of Defects
Interpretation
Accept/Reject
Do you have any questions about this course?
Do you wish for us to conduct this course at your premises?
Discover In-House Solutions
ACCREDITATION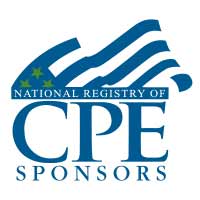 EuroMaTech is registered with the National Association of State Boards of Accountancy (NASBA) as a sponsor of continuing professional education on the National Registry of CPE Sponsors. State boards of accountancy have final authority on the acceptance of individual courses for CPE credit.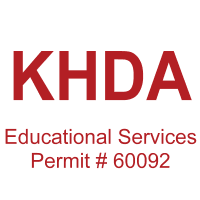 Euromatech is a Knowledge & Human Development Authority (KHDA) approved training institute in Dubai, licensed and approved to deliver training courses in the UAE.
The KHDA is the regulatory authority in the UAE, that oversees administering, approving, supervising, and controlling the activities of various education providers in the UAE.  We are proud of our commitment to ensuring quality training courses and status as a KHDA-approved training provider.
Taught by our team of highly qualified trainers, our KHDA approved training courses will provide you with an enriching learning experience and practical knowledge that will help you future-proof your career and support professional development within your organisation.