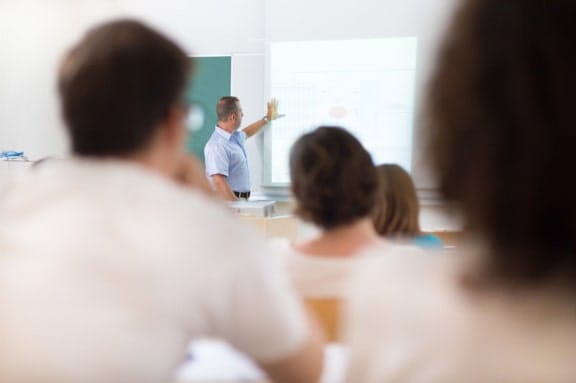 An Intensive 5-day Training Course
Advanced Reliability Centered Maintenance
Format: Classroom
Duration: 5 days
Language: English
Accredited: CPE, KHDA Certified training courses
Advanced Reliability Centered Maintenance
INTRODUCTION
This hands-on EuroMaTech Training course will show you how to apply Reliability Centred Maintenance in accordance with SAE JA1011 to achieve the full benefit of this definitive and authoritative process.
A shift to this definitive process has been brought about by the fact that the objective of maintenance over the last twenty years has steadily shifted from a 'prevention' approach to a risk-based approach. This thinking has been spawned by the following factors:
Increasing complexity of systems with relatively high reliability at the component level but failures have become less predictable at the system level.
Equipment chained together into continuous processes, bigger pieces of equipment with higher capacities. Bigger losses when failures occur.
Lean processes with less in-process storage, lower inventory levels. Short duration downtime affecting output
 Rising expectations of customers wanting higher quality at lower prices in real terms. Organisations unable to adapt to these rising demands go out of business.
Workers, unions, passengers, consumers and the general public demand higher safety and environmental compliance. Industrial action, lawsuits and consumer resistance more prevalent.
Physical asset operators and owners are increasingly being held to a higher  'standard of care' with regard to their physical assets. 
Preventing all failures is generally not feasible from either a technical or an economical point of view. The airline industry attempted failure prevention until the mid 1970's and found with the increase in technology of modern equipment their traditional maintenance strategies did not have the desired result. Unfortunately many organisations are still applying these ineffective strategies.
Maintenance strategies must evolve to support the technological requirements of modern equipment and the challenges of a competitive and legislated environment.
To the same degree that financial auditors apply 'due diligence' to the management of an organisations financial assets, maintainers must apply due diligence in the management of physical assets. To the same degree that the justice system requires 'due process' in the implementation of the law, so should physical asset managers apply due process in the management of physical assets.  Unfortunately many physical asset managers are still managing their assets using gut feeling. Applying RCM in accordance with SAE JA1011 is still the only credible method for developing failure management strategies and tactics for any type of physical asset.
TRAINING OBJECTIVES
After completing this Advanced Reliability Centered Maintenance training course learners will better understand and  be able to:
'Due process' in the context of physical asset management
How to select systems for reliability and risk improvement
How to select team members to participate in a reliability and risk analysis project
How to set boundaries for an analysis
How to describe the operating context of a system
How to identify functions and appropriate performance standards 
How to define the failed states of a system
How to identify reasonably likely failure modes and mechanisms
When to 'black box' and when to analyse components separately
How to analyse the local, intermediate and end effects of failure modes
How to grade failure consequences in terms of type, severity and probability for risk assessment
How to associate a failure mode with a failure pattern and probability density curve
The types of routine maintenance and under what conditions each type is effective
The types one-time changes and under what conditions each is type is effective
Under what conditions one-time changes are compulsory
How to use the decision diagram to select the most appropriate failure management policy
How determine the residual risk in order to determine of policies are effective
How to record the analysis and decision making process
How to prepare the results of the analysis for audit review
How to specify routine maintenance tasks and set standards for execution
How to package routine maintenance tasks for scheduling and execution
How to assign routine tasks to appropriate roles including operations
How to implement once-off changes
How to purge legacy policies from the organisation
How to implement decisions in their computerised maintenance management systems
How to restore optimal conditions to improve the effectiveness of routine maintenance
How to monitor and review the effectiveness of failure management policies in perpetuity
The role of root cause analysis in the failure management process 
---
WHO SHOULD ATTEND?
Delegates are the team members that would participate in the development of a reliability programme/failure management programme for the physical assets of the organisation. Learners would include:
Maintenance and reliability engineers and engineers in training
Engineers involved in extensions, upgrades, procurement of new equipment
OEM design, engineers, field support technicians
Maintenance supervisors
Master craftsmen/artisans
Technicians
Inspectors
Operations supervisors
Maintenance planners 
TRAINING METHODOLOGY
Each topic is presented by means of short lectures, discussions followed by intensive practical application using real life case studies. This ensures that learners gain hands-on know-how so that they can participate effectively in risk and reliability projects at the workplace. Learners that gain a high level of competence in this course are candidates for further learning and could become risk and reliability management project facilitators
TRAINING OUTLINE
Day 1 : The History and Current State of Maintenance
The current status of physical asset management
'Due diligence' and physical asset management
What happens when 'due diligence' is lacking
Reliability defined
Risk defined
Where to Start
Plant/equipment decomposition
Functional locations
Criticality grading
Performance gap analysis
Short list of systems to review and boundary determination
Operational Context and Functional Analysis
Define the operating context
Identify primary, inherent and functions
Determine desired versus designed performance expectations
Practical: Perform Functional analysis
Failure Analysis
Failed states
Failure events, failure modes and the levels of causation
Failure mechanisms
Physical mechanism
Human mechanisms
The concept of 'reasonably likely'
Failure effects, local, intermediate and end
Practical: Perform Failure Analysis
Day 2 : Risk Management is Integral to Physical Asset Management 
Types of risks
Operational and Financial
Safety, health and environmental
Hidden failure 
Quantification
Practical: Perform Risk Analysis
Risks Assessment
Severity/consequence assessment
Probability/likelihood assessment
Grading of risk
Develop a company specific risk grading matrix
Practical: Perform Risk Assessment
Day 3 : Basic Failure Modes and Mechanisms
Attrition inducing mechanisms
Fracture inducing mechanisms
Contamination related mechanisms
Disassembly, misalignment, chemical breakdown and decay
Temperature, flow, pressure, humidity, temperature shock, etc
Policy selection risk criteria
Human factors including physiological, psychological, anthropometric
The six failure probability density curves
Age related and random failures
Day 4 : Proactive Maintenance Selection Process
Policy decision making diagram
Overall selection criteria
Types of proactive maintenance and how to select appropriate intervals
Function testing/failure finding and how to determine the interval
Instrumented protective functions that are fail-to-safe
Types of condition based maintenance and how to determine the PF interval
Policy decision diagram
Potential failure characteristics
Potential failure lead time estimation
Types of Condition Monitoring
One-time changes to improve reliability: Physical, procedural, human capability
One-time changes to improve maintainability
Risk tolerance and residual risk
Determine residual risk
Practical: Select and define appropriate maintenance policies/tactics/strategies
Day 5 : Implement Risk and Reliability Management
Setting up risk and reliability analysis projects
Selection of team members
The role of the facilitator
Selecting and setting up the review projects
Obstacles to the process and how to overcome them
Auditing the decision making
Implementing the results
Do you have any questions about this course?
Do you wish for us to conduct this course at your premises?
Discover In-House Solutions
ACCREDITATION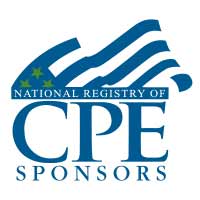 EuroMaTech is registered with the National Association of State Boards of Accountancy (NASBA) as a sponsor of continuing professional education on the National Registry of CPE Sponsors. State boards of accountancy have final authority on the acceptance of individual courses for CPE credit.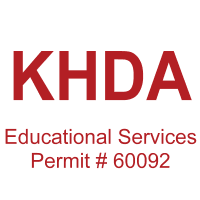 Euromatech is a Knowledge & Human Development Authority (KHDA) approved training institute in Dubai, licensed and approved to deliver training courses in the UAE.
The KHDA is the regulatory authority in the UAE, that oversees administering, approving, supervising, and controlling the activities of various education providers in the UAE.  We are proud of our commitment to ensuring quality training courses and status as a KHDA-approved training provider.
Taught by our team of highly qualified trainers, our KHDA approved training courses will provide you with an enriching learning experience and practical knowledge that will help you future-proof your career and support professional development within your organisation.