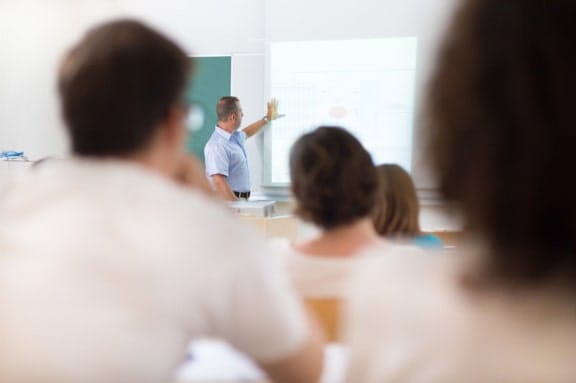 An Intensive 10-day Training Course
Advance Maximo Training
Getting the Most Out of Your Computerised Maintenance Management System (CMMS)
Format: Classroom
Duration: 10 days
Language: English
Accredited: CPE, KHDA Certified training courses
INTRODUCTION
Managing computerised maintenance management system (CMMS) such as Maximo is a critical activity for every successful organisation. This comprehensive EuroMaTech Advance Maximo Training: Getting the Most out of Your Computerised Maintenance Management System (CMMS) 10-day programme has been designed to benefit both qualified new professionals as well as experienced professionals who might need to refresh their skills. It covers all the fundamentals of CMMS, taking Maximo as an example, that a suitably qualified professional would be expected to carry out during his duty starting with the first steps and building up in a staircase fashion to a fully functional and mature organisation.
Participants attending the EuroMaTech Advance Maximo Training: Getting the Most out of Your Computerised Maintenance Management System (CMMS) training course will develop the following competencies:
Learn valuable reliability and maintenance management assessment techniques.
Apply assessment techniques presented in class to your own situations.
Benchmarking your organisation against World Class standards.
Determining which areas will benefit most from improvement actions.
Evaluate your Key Performance Indicators and make them more useful.
Enhancing your business improvement efforts.
Becoming more competitive by becoming more efficient.
TRAINING OBJECTIVES
This the EuroMaTech Advance Maximo Training: Getting the Most out of Your Computerised Maintenance Management System (CMMS) training course aims to enable participants to achieve the following objectives:
Define the concept of the CMMS and extend it to the DMG, reliability and maintenance strategies "best practice" and be equipped with tools and methodologies to measure and improve organizational performance.
Assess and benchmark the performance of their own organization
Use readily accessible principles, and studying real-time and historical data, to get a guideline operability.
Develop guidelines for the development of key performance measures specific to the objectives of the organization.
---
WHO SHOULD ATTEND?
This the EuroMaTech Advance Maximo Training: Getting the Most out of Your Computerised Maintenance Management System (CMMS) training course is designed specifically for those professionals who are new or relatively new to supervision, team leadership and management, or who have recently been promoted to a higher level or a bigger team.  It will also help anyone who wishes to refresh and develop their team leadership and management skills.
Maintenance Engineers
Maintenance Planners
Reliability Engineers
Process engineers and Operators
CMMS Implementation Project Leaders
TRAINING METHODOLOGY
The EuroMaTech Advance Maximo Training: Getting the Most out of Your Computerised Maintenance Management System (CMMS)  training course will combine presentations with interactive practical exercises, supported by video materials, activities and case studies. This training course will utilize a variety of proven adult learning techniques to ensure maximum understanding, comprehension and retention of the information presented. This includes theoretical sessions, pre-course testing, post course testing, individual exercises, group exercises as well as an assortment of case studies of learning from failure analysis investigations compiled by the instructor and published in a book. The training methodology includes the use of an innovative modelling and simulation tool for mapping failure analysis that facilitates teamwork in a group decision making environment.
TRAINING SUMMARY
The EuroMaTech Advance Maximo Training: Getting the Most out of Your Computerised Maintenance Management System (CMMS) training course covers essential skills such as using data collection, reporting and management if CMMS. This allows you to develop deeper understanding of how CMMS can help you to manage critical assets. This is crucial towards inspiring team members to achieve organizational goals and influencing individuals to support the team direction.
TRAINING OUTLINE
PROGRAMME OUTLINE
Day 1 - Strategic asset management with IBM Maximo Asset Management and Introduction to the Decision-Making Grid (DMG)
An Overview of Computerized Maintenance Management Systems (CMMS). and the evolution of Maximo. "The earlier development of CMMS is given to Labib in 1998 developed a maintenance program to facilitate control machine performance and execute suited methods that help to repair, minimize, and avoid failures. (Shankar, 2021)".
Selection of Appropriate Maintenance Strategy- The Decision-Making Grid (DMG):

Maintenance decision making.
Key performance indicators for the DMG.
Utilization of data in the Computerized Maintenance Systems Management (CMMS)
Methods of partitioning the DMG.
Identification of available maintenance strategies.
Prioritization of responsive decisions.
Application of multiple criteria decision making in the DMG.
Cost-Benefit analysis of the DMG.
Day 2 - Detailed data: Locations/tags, assets, interfaces between work management, procurement and the warehouse
The six key Modules
Asset Register Structure
Asset Management
Work Management
Inventory Management
Purchase Management
Contract Management
Service and Customer Management.
Keep the Best Practice (OTF Decisions):

Introduction to the concept of best practice ion reliability and maintenance.
Maintenance standards.
Maintenance auditing and benchmarking
Excellence awards in TQM.
Reliability and Maintenance awards.
Application to existing data.
Day 3 - Administration of service and manpower contracts
Integration of TPM, RCM and CBM
Case Studies from Different Industries.
Investigative Strategies (CBM Decisions):

Common definitions and terminology
Standards in Reliability
Difference between maintenance and reliability
Reliability modelling approaches and decision making.
Reliability Centred Maintenance (RCM)
Techniques related to RCM: FMEA, RPN, ICC, FTA, RBD, and MCS
Condition Base Maintenance technologies
Application to existing data
Day 4 - How to handle a work backlog, the techniques for scheduling the backlog working with material availability and managing assignment of personnel to tasks
Skill Levels Upgrade (SLU) Decisions:

Key performance Indicators (KPIs)
Overall Equipment Effectiveness (OEE)
Total productive maintenance (TPM)
Ask Why 5 times concept.
Learning from others.
Application to existing data.
Day 5 - Explore the many capabilities of the Health, Safety, and Environment add‐on
This unit provides and understanding of the processes behind the many applications included with the add‐on
The Safety and Risk Concepts
Learning from Failures and Major Disasters
Analysing near misses, incidents & accidents
Case Studies from Different Industries
Risk assessment, Choice of case studies
Types of recommendations
Day 6 - Look at how workflow works and how live workflows can be modified
Advanced topics include working e‐mail interactions, configuring the look‐and‐feel of Notifications, dynamic roles
Work Control Methods and Procedures
Work Control Center
Service Orders (SO)
Work Orders (WO)
Standing Operating Orders (SOO)
Preventive Maintenance (PM)
Work Priority System
camp management service
Emergency Priority
Urgent Priority
Work Approval
Day 7 - Address the constant need to validate and add data to the system throughout its operational lifecycle
Explore creating object definitions, and providing access to import and export data via Excel. 
Planning
Scheduling
Execution of Work
Checked and Inspected
life cycle cost
Closed and overall cost calculation
ensure cost effectiveness
Results Recorded, Analyzed, and Measured
customer satisfaction
initiatives as per company standards.
Day 8 - Go deep into the security features of Maximo including how data restrictions work, how security group privileges are combined  and how they are assigned and removed from users
Day 9 - Explore some of the new user interfaces provided with Maximo covering tablet access for supervisors, field technicians, and inspection and service request 
Examples of user interfaces from Maximo.
Group work
Day 10 - A recap of the topics provided will be conducted and an exam will be given at the end of the course and passing candidates will be awarded a certificate
Post Assessment Exercise
Action Plans
Do you have any questions about this course?
Do you wish for us to conduct this course at your premises?
Discover In-House Solutions
ACCREDITATION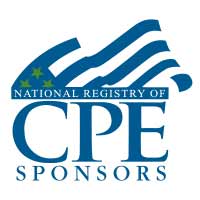 EuroMaTech is registered with the National Association of State Boards of Accountancy (NASBA) as a sponsor of continuing professional education on the National Registry of CPE Sponsors. State boards of accountancy have final authority on the acceptance of individual courses for CPE credit.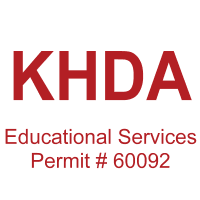 Euromatech is a Knowledge & Human Development Authority (KHDA) approved training institute in Dubai, licensed and approved to deliver training courses in the UAE.
The KHDA is the regulatory authority in the UAE, that oversees administering, approving, supervising, and controlling the activities of various education providers in the UAE.  We are proud of our commitment to ensuring quality training courses and status as a KHDA-approved training provider.
Taught by our team of highly qualified trainers, our KHDA approved training courses will provide you with an enriching learning experience and practical knowledge that will help you future-proof your career and support professional development within your organisation.