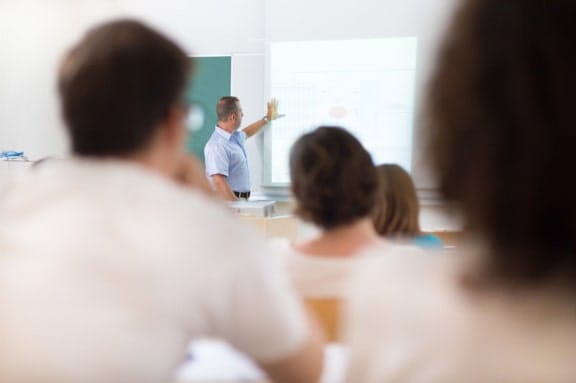 An Intensive 5-day Training Course
Essential Facility Management
Format: Classroom
Duration: 5 days
Language: English
Accredited: CPE, KHDA Certified training courses
Essential Facility Management
INTRODUCTION
The client is an important organization and responsible for establishing, creating and managing industrial and infrastructural assets and facilities in several locations.
One of the new facilities to be managed are some Residential Compounds. These compounds have been engineered by the client's project organization. To be able to manage these new compounds effectively, there is e need to apply Essential Facility Management Principles.
TRAINING OBJECTIVES
Provide best practices, tools and a practical approach for taking Essential Facility Management regarding the Residential Compound to a higher level:
Understand the basic elements of facilities management
Assess the current state of the delegates' facilities management process, more specifically regarding the Residential Compound
Learn what best practices are available and best suitable for implementation in the delegates' organization
Recognize the need of a proper operational & maintenance control center
Understand how to draw up a (preventive) maintenance concept, based on risk
Develop strategies to decide when and what to contract out
Understand the different contract types and how to apply them
To learn how to monitor performance and results
To understand how a benchmark study can help in improving the process
To be able to share experience and knowledge with others
---
WHO SHOULD ATTEND?
This EuroMaTech Essential Facility Management training course is recommended for employees who will be responsible for the operation and maintenance of the facilities (buildings, production facilities, utilities, power and water distribution networks, landscaping, etc.).
Further, anyone who is interested in updating themselves on the basic elements, best practices and implementation aspects of facilities management would benefit from attending this course.
To be able to bring in and exchange facts regarding the specific functional specifications and demands of the Residential Compounds, it is very important that besides the new employees responsible for the future management also some representatives of the project organization, which designed the compounds, take part at the course.
TRAINING METHODOLOGY
This Essential Facility Management training course will be conducted along workshop principles with formal lectures, case studies, group discussion and interactive practical exercises. There will be many opportunities for discussion and sharing experiences.
TRAINING SUMMARY
Facilities like buildings, utility plants, power & water distribution networks, production plants, parking lots and landscaping become more and more flexible, complex and expensive. That is why Facility Management is big business nowadays. It is one of the largest budget expenses and therefore one of the major sources of cost savings. However not at all costs, because facilities are a major asset too.
This Essential Facility Management training course shows you how to apply the Best Practices to organize and manage a facilities department as a successful "business within a business". The goal is to operate and maintain the facilities, specifically a Residential Compound, in an effective and efficient way, in order to integrate function, people and place. The Essential Facility Management training course is about finding the right balance between asset performance (functionality, availability, reliability, safety) and costs, about the right balance between operating and maintaining the facilities in-house or contracting it out.
TRAINING OUTLINE
Day 1 - An Overview of Facilities Management
The Facilities Management process in general
Facilities Management as "a business within a business"
Focus on the Residential Compound as a business
Facilities phases
Facilities planning
Facilities realization
Facilities operations & maintenance
Relations between Facilities Management and Asset Management
Facilities Management Roles, present situation Residential Compound
Day 2 - The Basic Elements of Facilities Management
Types of planning
Strategic & annual planning principles, Life Cycle Costing principles
Budgeting principles, present situation Residential Compound
Disaster recovery plans
Maintenance concepts
Work planning & control, KPI's regarding the workflow, reflection on present situation
Information management
Day 3 - Preventive Maintenance & Maintenance Strategy
Understanding risk
Risk Based Maintenance - the methodology
Seven steps in developing an effective and risk-based maintenance strategy
Defining maintenance tasks
Case study, if possible focusing on a real time life example within a Residential Compound
Typical inspection & maintenance tasks for utilities
Day 4 - Outsourcing and Contracting
What to outsource and what not
Choosing the right contractor
How to manage this
Contract types
The contracting cycle
Service level agreements
Day 5 - Performance Monitoring & Benchmarking
Continuous improvement
Target setting as a starting point
Monitoring performance: develop and use Key Performance Indicators
The Facilities Management Balanced Scorecard
Assessments, audits and benchmarking; practical exercise on auditing
Wrap-up
Do you have any questions about this course?
Do you wish for us to conduct this course at your premises?
Discover In-House Solutions
ACCREDITATION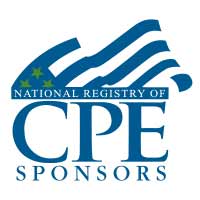 EuroMaTech is registered with the National Association of State Boards of Accountancy (NASBA) as a sponsor of continuing professional education on the National Registry of CPE Sponsors. State boards of accountancy have final authority on the acceptance of individual courses for CPE credit.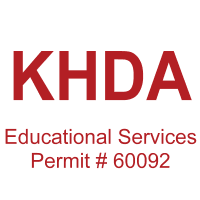 Euromatech is a Knowledge & Human Development Authority (KHDA) approved training institute in Dubai, licensed and approved to deliver training courses in the UAE.
The KHDA is the regulatory authority in the UAE, that oversees administering, approving, supervising, and controlling the activities of various education providers in the UAE.  We are proud of our commitment to ensuring quality training courses and status as a KHDA-approved training provider.
Taught by our team of highly qualified trainers, our KHDA approved training courses will provide you with an enriching learning experience and practical knowledge that will help you future-proof your career and support professional development within your organisation.