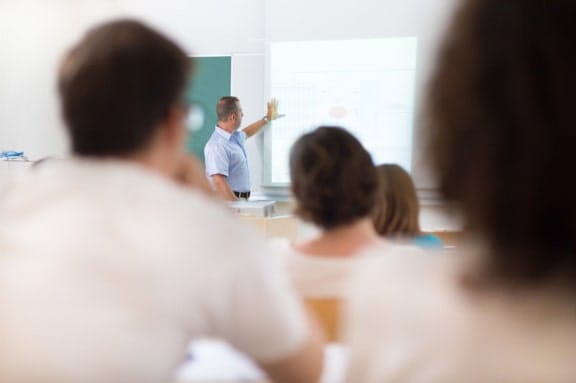 An Intensive 5-day Training Course
Gas Pipelines Operation and Maintenance
Format: Classroom
Duration: 5 days
Language: English
Accredited: CPE, KHDA Certified training courses
Gas Pipelines Operation and Maintenance
INTRODUCTION
Gas pipeline systems plays an important role in modern industrial operations. The purpose of this Pipeline Operations & Maintenance training course is to enhance participants` awareness related to; effective and sage operation of gas pipelines. In this regard it will cover the gas pipeline system structure features and components including; the equipment for gas flow (pumps and compressors) and control devices (valves, control system). In addition; this Pipeline Operations & Maintenance training course will enable delegates to inspect and test the pipe line accordingly as per the relevant standards. Delegates will also be able to enhance their familiarity with gas pipelines cleaning and other maintenance. This EuroMaTech training course will include; case studies with real problems from industrial practice which encourage discussions and exchange of experiences.
Participants attending the Gas Pipelines Operation and maintenance EuroMaTech training course will develop the following competencies:
Projecting confidence by understanding the basics and technical concepts
Effective communication to carry a persuasive message across to others
Help their teams find creative solutions to workplace challenges
TRAINING OBJECTIVES
This EuroMaTech Gas Pipelines Operation and maintenance training course aims to enable participants to achieve the following objectives:
Understand the gas flow basics
Explain the hazards associated with operation and maintenance of gas pipeline
Identify the basic components of a gas pipeline
Explain how to safely operate and monitor a gas pipeline
Conduct efficiently the maintenance of gas pipelines
Inspect and test gas pipeline
Outline the practical aspects related to operation and maintenance activities of gas pipelines
Use & follow the guidelines & best industrial practices related to operation, control, inspection & testing of pipelines
---
WHO SHOULD ATTEND?
Engineers and technicians working in petrochemical and process industry
Engineers and technicians working in oil refineries and gas production companies
Professionals for operation, technical service and maintenance from involved in operation, monitoring, control, inspection, testing  and maintenance of gas pipelines
Engineers and consultants responsible for planning of new production lines
TRAINING METHODOLOGY
The Gas Pipelines Operation and maintenance training course will combine presentations with interactive practical exercises, supported by video materials, activities and case studies. Delegates will be encouraged to participate actively in relating the principles of gas pipelines management to the particular needs of their workplace.
TRAINING SUMMARY
This EuroMaTech training course covers essential skills and with impact, confidence to handle challenging situations and flexibility to find its solutions. This allows developing deeper relationships with teams working in same field. This is crucial towards inspiring team members to achieve organizational goals and influencing individuals to support the team direction.
TRAINING OUTLINE
PROGRAMME OUTLINE
Day 1 - Gas Pipelines Basics
Natural gas properties
Types of gas pipelines (Transmission, distribution, gathering, production).
Gas pipeline diagram
Main components of gas pipeline system
Gas pipeline; sizing, flow rate, MAWP and required pumping power.
Gas pipeline material and associated working fluid
Gas quantity measurements: custody transfer
Related standards; ISO, ASME, API
Exercise
Day 2 - Gas pipelines construction, operation, monitoring and control
Construction of gas pipelines
How natural gas pipeline work?
Odorization
Transient operation and effects.
Monitoring (leakage surveys and patrolling & surveillance: SCADA).
Safety Instrumentation, control valves and other Safety devices.
Pipeline failure prevention & root cause analysis.
Case study
Day 3 - Gas pipes material degradation
Types of gas pipelines materials (metallic, non-metallic)
Material ageing: erosion, corrosion & stress corrosion cracking
Corrosion Direct Assessment: External (ECDA) and internal (ICDA) Methods
Cathodic protection, coating and other technologies: outer & inner surface
Metal loss inline inspection (ILI) and smart pigging (NDT) monitoring
Pipeline fatigue, cracks, seam defects and ruptures
Workshop: Examples and solutions
Day 4 - Gas pipelines common problems and maintenance Technologies
Pipeline maintenance (cleaning technologies, reconditioning).
Pipeline vibrations and support integrity.
Gas piping problems (leaks, improper connection, rusting, hissing sound an egg smell, issues with gas power appliances).
Repair technologies: welding of composite sleeves and segment replacements.
Maintenance of valves, fittings and accessories.
Hot tapping, temporary plugging (stopple).
Case study
Day 5 - Gas pipelines risk based inspection and pipes testing
Reliability and availability of gas pipelines.
Pipe line integrity management.
Risk based inspection (RBI).
Fitness for Service (FFS)
Estimate of remaining life of equipment
Hydrostatic testing (allowable operating pressure and hydrostatic test pressure).
Exercise
Do you have any questions about this course?
Do you wish for us to conduct this course at your premises?
Discover In-House Solutions
ACCREDITATION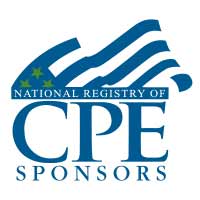 EuroMaTech is registered with the National Association of State Boards of Accountancy (NASBA) as a sponsor of continuing professional education on the National Registry of CPE Sponsors. State boards of accountancy have final authority on the acceptance of individual courses for CPE credit.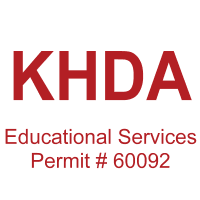 Euromatech is a Knowledge & Human Development Authority (KHDA) approved training institute in Dubai, licensed and approved to deliver training courses in the UAE.
The KHDA is the regulatory authority in the UAE, that oversees administering, approving, supervising, and controlling the activities of various education providers in the UAE.  We are proud of our commitment to ensuring quality training courses and status as a KHDA-approved training provider.
Taught by our team of highly qualified trainers, our KHDA approved training courses will provide you with an enriching learning experience and practical knowledge that will help you future-proof your career and support professional development within your organisation.