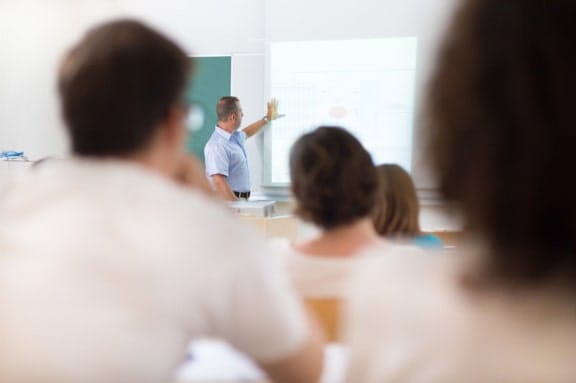 An Intensive 5-day Training Course
Energy Efficiency Improvement in the Petroleum Refining Industry
Format: Classroom
Duration: 5 days
Language: English
Accredited: CPE, KHDA Certified training courses
Energy Efficiency Improvement in the Petroleum Refining Industry
INTRODUCTION
Refinery energy efficiency is multidisciplinary subject, involving process operations, utility system, equipment, power generation, housekeeping, process control, advanced thermodynamic concepts of heat exchanger trains (Pinch Technology) and effective management. Processes and systems, such as steam, cooling water, process heating, and electric motors, consume most of energy. In the same time, these systems offer significant opportunities for savings, based on new technologies and advanced controls
This EuroMaTech Energy Efficiency Improvement in Petroleum Refining Industry training course will provide a comprehensive review of various aspects of process plant integrity as the essential foundation for sustainable plant profitability and optimization, including energy saving program that is devised to incorporate all these disciplines with the goal of reaching the maximum of energy efficiency and profitability. 
Participants attending this EuroMaTech Energy Efficiency Improvement in Petroleum Refining Industry training course will develop the following competencies:
Ability to assess energy efficiency of refinery and individual processes
Skill to calculate potential for improvement
Familiarity with optimization of refinery utility systems (steam and power)
Implementation of effective energy management procedures
TRAINING OBJECTIVES
This EuroMaTech Energy Efficiency Improvement in Petroleum Refining Industry training course aims to enable participants to achieve the following objectives:
Knowledge of Energy Consumption and KPU of Refinery
Understanding of Methods to Improve Energy Efficiency
Ability to Perform Analysis of Equipment Efficiency
Knowledge to implement Energy Management Program
Understanding of Importance of Employees Involvement in Energy Program
Implementation of Process Heat Integration: Pinch Theory and Heat Exchangers
---
WHO SHOULD ATTEND?
Boardman and Lead Operator (BO, LO)
Other relevant technical personnel
TRAINING METHODOLOGY
The EuroMaTech Energy Efficiency Improvement in Petroleum Refining Industry training course will be conducted along workshop principles with formal lectures and interactive worked examples and with active contribution by all participants during workshops and team work. Real life examples and case studies will be included to illustrate the procedure for controlling operation of utilities and impact on environment. The emphasis in the course will be on the explanation of technical phenomena and providing answers to problems that are encountered in everyday practice in modern refineries There will be ample opportunities during workshops for active discussion on new technical measures and methodologies
TRAINING SUMMARY
This EuroMaTech Energy Efficiency Improvement in Petroleum Refining Industry training course is intended to provide useful knowledge in assessing the energy efficiency and individual processes. The course will also provide necessary skill to calculate potential improvement of overall energy consumption in the refinery. Participants can implement the best practices on how to control efficiently the process and optimize the refinery utility systems (steam and power) by following the most effective energy management procedures.
TRAINING OUTLINE
PROGRAMME OUTLINE
Day 1 - Introduction to Energy Efficiency: Effect of Energy Consumption
Identifying Areas of Refinery with High Energy Consumption
Potential for Improvement of Energy Consumption
Importance and Benefits of Maintaining High Energy Efficiency in Refinery
Consideration of Refinery Energy Balance
Overview of Energy Use and Optimization in Petrochemical Industries
Recommended Approach to Energy Saving (Benchmarking)
Responsibility Distribution Regarding Energy Efficiency
Common Barriers to Achieving Energy Efficiency
Employee Behaviour and Company's Attitude towards Energy Conservation
Implementation of Organization-wide Energy Management Program
Workshop: Case Studies
Day 2 - Energy Features of Refinery Key Process Units and How to Improve their Energy Efficiency
Development of Best Practices for Energy Saving for Key Process Units
Survey of Major Equipment and Utility Systems
Case Study: Centrifugal Pump & Electric Motor
Introduction of Energy Efficiency Process Controls in Key Areas
Implementation of Successful Energy Management Program.
Analysis of Distillation Units: Crude, Vacuum and Binary Distillation Columns
Consideration of Hydro-Treating, Catalytic Reforming, Fluid Catalytic and Hydrocracking etc.
Industrial Energy Management and System Standards
Energy Use and Optimization Technologies
Workshop: Case Studies
Day 3 - Refinery Utility System Energy Consumption
Steam Systems, Compressed Air Systems
Power Generation
Power Consumption: Mechanical Systems
Case Study: Centrifugal Pump & Electric Motor
Reduction of Wasteful Greenhouse Gas Emissions
Flare Network Losses Optimization
Establishment of Integrity Operating Windows (IOW)
Effective Management of Change (MOC) Program: Operation & Maintenance
Workshop: Case Studies
Day 4 - Process Heat Integration
Fired Heaters and Boilers: Methods of Improved Combustion, Waste Heat Recovery
Efficiency of Heat Exchangers and Other Thermal Equipment
Process Heat Integration: "Pinch Technology"
Heat Exchanger Train Optimization
Benefits from Synergies of Systems with Multiple Components Working Together
Retrofitting Heat Exchanger Networks for Improved Performance
Application of New Technology that Yields Lower Input/Output Ratio, Using Same Fuel
Consideration of Alternative Models that Enhance Energy Efficiency.
Workshop: Case Studies
Day 5 - Equipment Efficiency; Effective Energy Management
Approaches to Improved Energy Efficiency and Unit Operations
Adoption of Low-Carbon Hydrogen from Natural Gas Using Steam Methane Reformation
Efficiency Improvement of Rotating Machinery: Machine-Driver Copupling
Developing Internal Competence in Energy: Energy Focus
Plant Economics
Daily Monitoring System Guidelines:
Historical Data and Case Studies
Do you have any questions about this course?
Do you wish for us to conduct this course at your premises?
Discover In-House Solutions
ACCREDITATION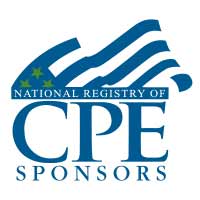 EuroMaTech is registered with the National Association of State Boards of Accountancy (NASBA) as a sponsor of continuing professional education on the National Registry of CPE Sponsors. State boards of accountancy have final authority on the acceptance of individual courses for CPE credit.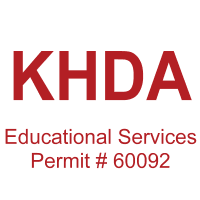 Euromatech is a Knowledge & Human Development Authority (KHDA) approved training institute in Dubai, licensed and approved to deliver training courses in the UAE.
The KHDA is the regulatory authority in the UAE, that oversees administering, approving, supervising, and controlling the activities of various education providers in the UAE.  We are proud of our commitment to ensuring quality training courses and status as a KHDA-approved training provider.
Taught by our team of highly qualified trainers, our KHDA approved training courses will provide you with an enriching learning experience and practical knowledge that will help you future-proof your career and support professional development within your organisation.