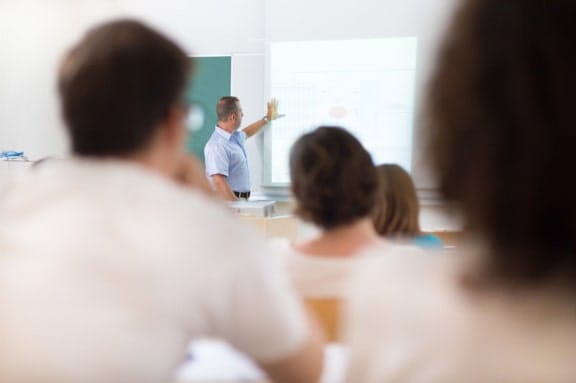 An Intensive 5-day Training Course
Produced Water Management, Treatment & Reinjection
Format: Classroom
Duration: 5 days
Language: English
Accredited: CPE, KHDA Certified training courses
Produced Water Management, Treatment & Reinjection
INTRODUCTION
Produced water is a common fluid stream in exploration and production operations. It consists of formation water, or flood water previously injected into the formation. Generally, produced water may be reinjected after being treated. If the injected water contains solids large enough to plug in the formation, injectivity will decline. Downhole solids contributing to plugging may include not only the solids escaping filtration, but solids generated after water treatment (corrosion, scale, and bacterial products). Consequently, corrosion inhibition, scale inhibition, and bacterial control, as well as filtration, are required for optimizing the rate of water injection.
This EuroMaTech Produced Water Management, Treatment & Reinjection training course provides both theoretical and practical knowledge and skills highlighting:
The latest technologies for treating injection and produced water in both onshore and offshore facilities. 
Detailed overview of produced water handling mechanisms and methods for its diagnosis, treatment, in oil & gas drilling facilities.
Water management, reservoir requirements and discharge water quality monitoring.
Microbial, chemical, physical and environmental produced water challenges and techniques used for their mitigation in order to help reduce investments, operation and maintenance costs. 
TRAINING OBJECTIVES
This EuroMaTech Produced Water Management, Treatment & Reinjection training course aims to enable participants to achieve the following objectives:
Understand how to reduce operation and maintenance costs by applying the most efficient produced water treatment techniques.
Learn about injectivity and scale prevention in reservoirs.
Gain understanding of water management in oil & gas production facilities.
Understand how to improve produced water and injection water quality.
Learn about the most efficient sampling and oil in water monitoring techniques.
Gain updates on the latest environmental legislation and regulations.
Learn how to efficiently remove sulphate and bacteria from injection water.
Gain tips on how to cope with complex oilfield microbial challenges.
Understand how to maintain sour gas and hydrogen sulfide production under control and mitigate the risk of corrosion.
Learn about emulsion formation, mitigation and prevention techniques.
Gain knowledge on produced water treatment for mature fields and subsea satellites.
---
WHO SHOULD ATTEND?
Plant and production engineers, chemists, and senior operations personnel are responsible for designing, operating, and maintaining facilities that process and manage produced water.
TRAINING METHODOLOGY
This EuroMaTech Produced Water Management, Treatment & Reinjection training course will be delivered by extensively interactive training methods, encouraging attendants to share their questions and experiences and apply the course material to real-life work case studies. The attendants will also be encouraged to raise more of their questions and to share developing the right answers using their analysis and experience. Course material through power point equipped with necessary animation, learning videos, and general discussion to provide participants with a full understanding concerning the subject course will be provided.
TRAINING SUMMARY
This EuroMaTech Produced Water Management, Treatment & Reinjection training course is designed as an effective practical shortcut to understand produced water chemistry, the main water contaminants, corrosion and bacterial problems, mineral scale formation, equipment and pipeline plugging, injection well and formation plugging, the method and operation of produced water treatment for reinjection, for either surface operation engineers or subsurface petroleum engineers, and anyone who involve in produced water handling, treatment, and related business activity.
TRAINING OUTLINE
PROGRAMME OUTLINE
Day 1 - Produced Water Chemistry and Characterization
Water chemistry fundamentals
Composition of produced water
General impurities
Water formed scales
Stiff & Davis Saturation Index and LSI
Injection water quality requirements
Corrosion control
Treatment overview
Case Study
Day 2 - Oilfield Production Liquid Separation principles
The Nature, Chemistry and Composition of oilfield fluids
Test Methods for Oil and Water
Emulsions / Stabilization, Destabilization
Principles of Flotation
Key Design Parameters of Flotation
Henrys & Stokes Laws
Workshop-Class Work Exercise
Day 3 - Produced Water Treatment
Primary water treatment technologies - separators, hydrocyclones, and CPIs
Secondary water treatment - induced gas flotation
Tertiary water treatment technologies - media and membrane filtration
Biological Water Treatment
Chemicals and chemical treatment
Diagnostic testing and in-field observations
Case Studies
Day 4 - Corrosion & Water Treatment
Filtration
Dissolved Gas Removal
Coagulation
Chlorination
Iron Removal
Water Softening
Silica Removal
TDS Removal
Case Studies
Day 5 - Produced Water Injection System
How Does Water Injection Work
Water injection and disposal systems - theory of operation
Water injection pumps
Water injection plants
Limitations of Water Injection System in Oil Wells
Troubleshooting
Case Studies-Safety in oil & gas field produced water handling and treatment
Do you have any questions about this course?
Do you wish for us to conduct this course at your premises?
Discover In-House Solutions
ACCREDITATION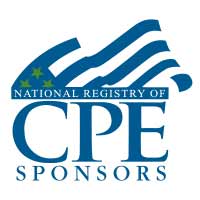 EuroMaTech is registered with the National Association of State Boards of Accountancy (NASBA) as a sponsor of continuing professional education on the National Registry of CPE Sponsors. State boards of accountancy have final authority on the acceptance of individual courses for CPE credit.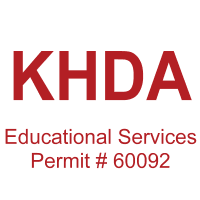 Euromatech is a Knowledge & Human Development Authority (KHDA) approved training institute in Dubai, licensed and approved to deliver training courses in the UAE.
The KHDA is the regulatory authority in the UAE, that oversees administering, approving, supervising, and controlling the activities of various education providers in the UAE.  We are proud of our commitment to ensuring quality training courses and status as a KHDA-approved training provider.
Taught by our team of highly qualified trainers, our KHDA approved training courses will provide you with an enriching learning experience and practical knowledge that will help you future-proof your career and support professional development within your organisation.