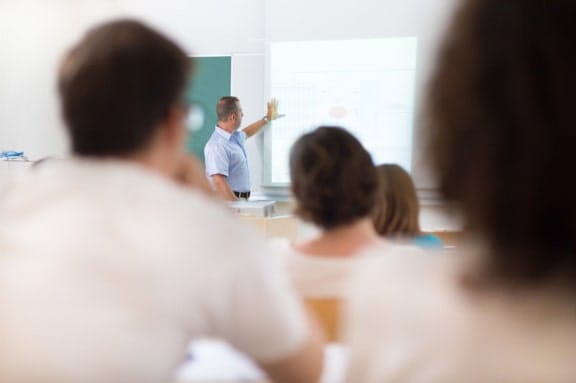 An Intensive 5-day Training Course
Advanced Negotiation Skills
Format: Classroom
Duration: 5 days
Language: English
Accredited: CPE, KHDA Certified training courses
Advanced Negotiation Skills
INTRODUCTION
This EuroMaTech Advanced Negotiation Skills training course explores the process of identifying, selection and negotiating with the suppliers that is vital to ensure that your organization is successful. No organization can be successful without appointing the best suppliers and ensuring that contractual agreements maximize value for money. This course will use experiences from the recent pandemic and introduce new concepts and ideas. By applying the right processes for selecting suppliers, availability and costs will be controlled, quality will improve and organizational efficiency will increase.
Suppliers will seek to optimize their return and need to be engaged in a way that ensures an appropriate relationship for the short and long term. Having the right knowledge and skills in procurement and negotiation is essential for any organization to be successful and requires appropriate planning and preparation rather than luck and optimism.
Selecting the right procurement strategy
Understanding collaboration across organizations
Analyzing competitive bidding processes
Practicing negotiation skills
Administration of the procurement process
TRAINING OBJECTIVES
This EuroMaTech Advanced Negotiation Skills training course aims to enable participants to achieve the following objectives:
Derive the maximum profit and value in every negotiation session.
Identify and master advanced techniques in contract negotiation.
Learn how to manage the emotional and behavioral dimension of negotiation.
Identify techniques to establish a positive negotiating environment and obtain desired outputs.
Identify methods that offers options and solutions to trouble spot, bargain, and close deals.
Recognize how to assess risk and implement contingency in event of non-agreement
---
WHO SHOULD ATTEND?
This Euromatech Advanced Negotiation Skills training course is suitable to a wide range of professionals, but will greatly benefit:
Contracts, Purchasing, and Project Personnel
Procurement Personnel who are responsible for negotiations
All others who are involved in the planning, evaluation, preparation and management of tenders and specifications that cover the acquisition of materials, equipment, and services and who are in organizations whose leadership want high levels of competency in those involved in these activities
TRAINING METHODOLOGY
This Euromatech Advanced Negotiation Skills training course will combine presentations with interactive practical exercises, supported by video materials, activities, and case studies. Delegates will be encouraged to participate actively in relating the principles of Negotiation Skills.
TRAINING SUMMARY
Negotiation, contrary to popular belief, does not mean winning an argument to reach your best price. In effect, it means striving for a win-win situation so that the buyer and seller are both satisfied with the deal. A healthy negotiation strategy aims to solve customer issues and offer the best solution so as to achieve personal and organizational success while ensuring customer satisfaction. It also means resolving the pain points of customers to maximize the customer value without adversely affecting relationship with the buyer. However, healthy negotiation is easier said than done. Sales persons often deal with a string of emotions and irrational arguments.
TRAINING OUTLINE
PROGRAMME OUTLINE
Day 1 - Strategies in Successful Negotiations
Organize and prepare a Negotiation team
Identify and assess Personality styles Negotiation Skill Sets
Distinguish between the four phases in effective negotiation
Examine and apply the different negotiating techniques
Know Your Better Alternatives to negotiated Agreements (BATNA)   
Class exercise based on the above areas discussed on a business case of purchasing
Day 2 - The Negotiation techniques and Process
Discover the best approach to resolving conflict and building trust
Compare and contrast in Communication techniques
Evaluate and assess soft, hard and principled systems in negotiation
Plan and conduct effective negotiations as part of a negotiation team
Case study on Negotiation style
Day 3 - Advanced Negotiation Skills
Steps in Negotiation preparation
Methods of Persuasion
The Real Win-Win Negotiation Concept
What does not constitute a win-win negotiation deal?
Determining the issues
Rating and Valuing Issues
Day 4 - The Negotiation Process in Determining Strengths and Weakness
Communication techniques
Avoiding confrontational negotiations
New techniques in influencing
Understanding the other negotiator's power
Negotiating pressure points and countermeasures
Analysing the other side
Negotiation Objective Diagram
Day 5 - Advanced Negotiation skills in Procurement
Transforming the supplier relationship
Defining the organization's mission in supplier relationships
Understanding how to be a good customer
Business continuity and contingency planning for procurement
Differentiating between SRM and collaboration
Is the optimization of the supply base the only way of working?
Do you have any questions about this course?
Do you wish for us to conduct this course at your premises?
Discover In-House Solutions
ACCREDITATION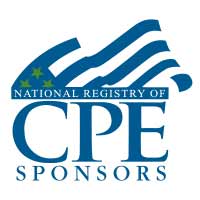 EuroMaTech is registered with the National Association of State Boards of Accountancy (NASBA) as a sponsor of continuing professional education on the National Registry of CPE Sponsors. State boards of accountancy have final authority on the acceptance of individual courses for CPE credit.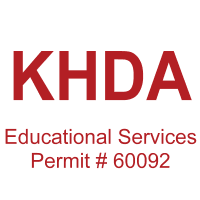 Euromatech is a Knowledge & Human Development Authority (KHDA) approved training institute in Dubai, licensed and approved to deliver training courses in the UAE.
The KHDA is the regulatory authority in the UAE, that oversees administering, approving, supervising, and controlling the activities of various education providers in the UAE.  We are proud of our commitment to ensuring quality training courses and status as a KHDA-approved training provider.
Taught by our team of highly qualified trainers, our KHDA approved training courses will provide you with an enriching learning experience and practical knowledge that will help you future-proof your career and support professional development within your organisation.