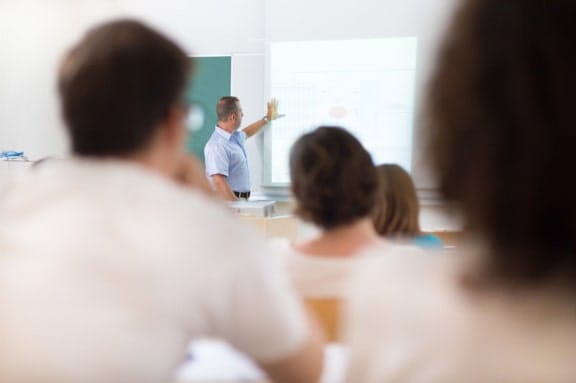 An Intensive 5-day Training Course
Inventory Planning & Controls Techniques
Format: Classroom
Duration: 5 days
Language: English
Accredited: CPE, KHDA Certified training courses
Inventory Planning & Controls Techniques
INTRODUCTION
Inventory Management is critical in operations as inventory is a current asset to a firm. Carrying inventory comes with a certain degree of risk. This risk is a component of the cost of carrying inventory. When a company stocks items in the warehouse, there is always the risk that the items may fall in real value during the period they are stored. If a company stored parts for their work centres or equipment, the parts in the warehouse could be worth far less than the price that was originally paid and any losses, excess, obsolete and miss-managed inventory means a reduction in the company equity.
This Euromatech Inventory Planning & Control Techniques training course on Planning and techniques focuses on the techniques when companies are looking to reduce costs as at times, they ignore the inventory sitting in their warehouses and the cost of carrying that inventory. It is important for businesses to carefully examine all the costs of carrying inventory and determine where they can make changes to reduce that cost and help with the company's bottom line.
Participants attending this Euromatech Inventory Planning & Control Techniques training course will develop the following competencies:
Understand the importance of the Supply Chain
Enable delegates to evaluate Inventory visibility levels and segmentation approaches
Examine stocking level criteria through assignment practices
Types of tools used for inventory optimization
Examine the influence that Contracts and Procurement have on Inventory
Understanding that minimizing inventory holdings reduces overhead costs and, hence, improves the profitability performance of the enterprise
Understand and implement the "world class" tools for managing inventory in the supply chain
TRAINING OBJECTIVES
By the end of this Euromatech Inventory Planning & Control Techniques training course, you will be have the:
Ability to Set Min/Max and re-order points with little to no direction
Ability to perform Annual Stock Taking process while maintaining high quality
Demonstrates ability to apply Practical Inventory Management Tools and mentor others to use them
Ability to master Item Master Management
---
WHO SHOULD ATTEND?
This Euromatech Inventory Planning & Control Techniques training course is suitable to a wide range of professionals but will especially benefit:
Those New to Managing Warehouses or Stores
Those Non-warehouse people who need to gain an awareness of the issues and key drivers of stock control operations
Stock Professionals
Warehouse Operatives and Supervisors
Distribution Professionals
TRAINING METHODOLOGY
This Euromatech Inventory Planning & Control Techniques training course will combine presentations with interactive practical exercises, supported by video materials, activities and case studies. Delegates will be encouraged to participate actively in relating the principles of transport management to the particular needs of their Organisation.
TRAINING SUMMARY
Inventory control is an activity of checking a shop's stock and to maintain the inventory at desired levels, keeping in view the best economic interest of an organization. In simple words, inventory control is a process of ensuring that a business maintains the adequate quantity of stock to meet the forecasted demand with minimum holding cost.
TRAINING OUTLINE
PROGRAMME OUTLINE
Day 1 - Inventory in the Supply Chain
Inventory Flow in the Supply Chain
Inventory Definitions and Importance
Supply Chain and Inventory Dynamics
Financial Management, Cash Flow, and Inventory
Statistics Application in Inventory Control
Truths on Inventory Visibility
Day 2 - Key Components to Understanding Effective Inventory Control
End-User Demand Analysis
Forecasting for Operations and Maintenance
Understanding Supply Lead Time
Developing Inventory Policies
The Need for Inventory in Organizations
Basic Mechanics of Inventory Systems
Understanding Stock Coding
Day 3 - Inventory Mechanics, Methods and Systems
Establishing Order Quantity
Implications of Free Stock in Inventory
Simple Replenishment Methods, for example, Min / Max
Replenishment Methods, Reorder Point and Reorder Level (ROP / ROL)
Requirements Planning Systems, Bills of Material, and Inventory Planning
Class Assignment Inventory Control Methods
Day 4 - Establishing Stock Control
Establishing Stock Checking
Developing Stock Accuracy
Stock Tolerances and Approvals
Stock Reconciliations / Discrepancies
Identifying Surplus and Obsolescent Stock
Identifying Different Storage Conditions
Stock Variety Reductions
Day 5 - Implementing the Tactical Inventory Planning Decisions
Supplier involvement in managing inventory
Inventory Value analysis
Category Management- Kraljics
Supplier Quality Assurance
Supplier rating and ranking
IT systems and e-Procurement
Policies and procedures
Do you have any questions about this course?
Do you wish for us to conduct this course at your premises?
Discover In-House Solutions
ACCREDITATION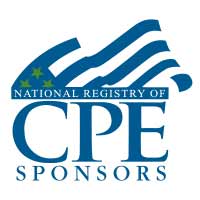 EuroMaTech is registered with the National Association of State Boards of Accountancy (NASBA) as a sponsor of continuing professional education on the National Registry of CPE Sponsors. State boards of accountancy have final authority on the acceptance of individual courses for CPE credit.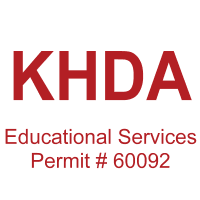 Euromatech is a Knowledge & Human Development Authority (KHDA) approved training institute in Dubai, licensed and approved to deliver training courses in the UAE.
The KHDA is the regulatory authority in the UAE, that oversees administering, approving, supervising, and controlling the activities of various education providers in the UAE.  We are proud of our commitment to ensuring quality training courses and status as a KHDA-approved training provider.
Taught by our team of highly qualified trainers, our KHDA approved training courses will provide you with an enriching learning experience and practical knowledge that will help you future-proof your career and support professional development within your organisation.