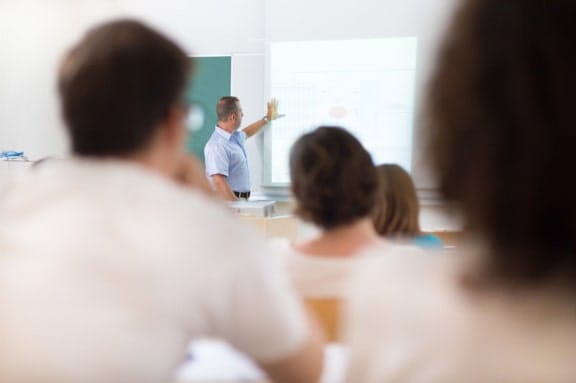 An Intensive 5-day Training Course
Finance & Accounting Training for Non – Financial Managers
Format: Classroom
Duration: 5 days
Language: English
Accredited: CPE, KHDA Certified training courses
Finance & Accounting Training for Non – Financial Managers
INTRODUCTION
This Finance & Accounting Training for Non - Financial Managers training course will improve your financial knowledge and skills enabling you to discuss finance related issues confidently. You will develop the essential skills to enable you to evaluate financial statements, prepare budgets and manage costs under your control
This training course seeks to enhance your role allowing you to combine your existing skills with financial knowledge and awareness thereby improving your role and your organisations cashflow, profitability and financial decision making.
Participants attending the Finance & Accounting Training for Non - Financial Managers training course will develop the following competencies:
Analytical skills: analysing and improving financial performance

Communication skills: discussing cashflow, profit margins and the ability to make sound financial recommendations

Accounting skills: preparing financial statements

Management skills: making informed financial recommendations to improve performance or control costs

Reporting skills: incorporating financial assessments to support your functional knowledge and skills
TRAINING OBJECTIVES
This training course aims to enable participants to achieve the following objectives:
Discuss finance related issues such as budgeting, cashflow and costing
Evaluate financial statements
Recommend appropriate action to improve financial performance
Prepare, manage and control budgets
Manage costs under their control effectively
---
WHO SHOULD ATTEND?
Given the importance of finance and accounting this course is suitable for a wide range of professionals who wish to expand their financial knowledge, in order to achieve career progress and add value to their organisaton.  It will greatly benefit the following:
Non-financial professionals whose role demands an understanding of finance
Operational, marketing, production management team
Marketing, HR and Administration professionals who need to work to budget or contribute to budget preparation
Professionals who aspire to manage departments where financial control s key
Risk managers who wish to learn the latest techniques
Finance staff who wish to improve their knowledge
TRAINING METHODOLOGY
This EuroMaTech training course will combine presentations with interactive practical exercises, supported by video materials, activities and case studies. Delegates will be encouraged to participate actively in relating the principles of finance and accounting to the particular needs of their workplace. In addition, delegates will be provided with extensive notes and a clear Glossary of Key Financial Terms.
TRAINING SUMMARY
The Finance & Accounting Training for Non - Financial Managers training course provides delegates with the essential finance and accounting skills enabling them to communicate confidently with finance related issues such as cashflow, budgeting, costing and profitability. Delegates will leave with a clear understanding of financial statements, management and financial accounting enabling them to add value to their organisation.
TRAINING OUTLINE
PROGRAMME OUTLINE
Day 1 - An Introduction to Finance & Accounting
What is Finance ?
Financial Management: The Role & Scope
What is Accounting ?
Financial Accounting
Management Accounting
Day 2 - Finance
Sources of Finance
Cost of Equity
Cost of Debt
WACC
Changes in Costs of Capital
Day 3 - Financial Accounting
Bookkeeping to Trial Balance
Preparing an Income Statement
Preparing a Statement of Financial Position
Preparing a Cash Flow Statement
Evaluating Financial Statements
Day 4 - Management Accounting: Budgeting
Budgeting – Objectives, Methodologies and Processes
Types of Budgets
Preparing a Cash & Departmental
Budgetary Controls
Variance Analysis: Budget v Actual
Day 5 - Management Accounting: Costing
Classifying Costs
Cost Behaviour: Fixed, Variable & Semi Variable
Cost-Volume-Profit and Break-Even Analysis  
Absorption Costing
Activity Based Costing
Do you have any questions about this course?
Do you wish for us to conduct this course at your premises?
Discover In-House Solutions
ACCREDITATION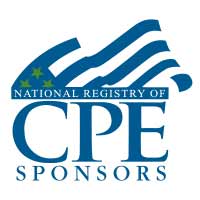 EuroMaTech is registered with the National Association of State Boards of Accountancy (NASBA) as a sponsor of continuing professional education on the National Registry of CPE Sponsors. State boards of accountancy have final authority on the acceptance of individual courses for CPE credit.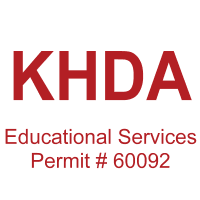 Euromatech is a Knowledge & Human Development Authority (KHDA) approved training institute in Dubai, licensed and approved to deliver training courses in the UAE.
The KHDA is the regulatory authority in the UAE, that oversees administering, approving, supervising, and controlling the activities of various education providers in the UAE.  We are proud of our commitment to ensuring quality training courses and status as a KHDA-approved training provider.
Taught by our team of highly qualified trainers, our KHDA approved training courses will provide you with an enriching learning experience and practical knowledge that will help you future-proof your career and support professional development within your organisation.