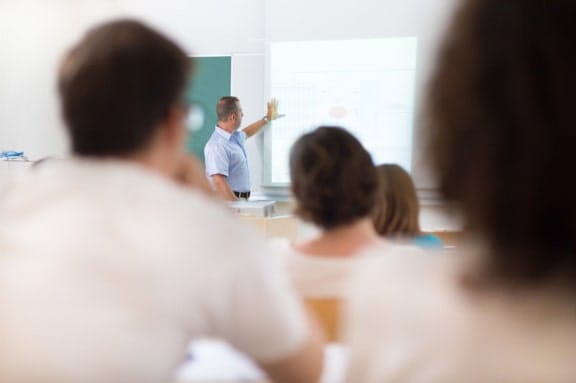 An Intensive 10-day Training Course
Advanced Financial Planning & Budgeting
Format: Classroom
Duration: 10 days
Language: English
Accredited: CPE, KHDA Certified training courses
Advanced Financial Planning & Budgeting
INTRODUCTION
This 10-day training course, comprises of two parts, as detailed below:
Module 1 - Strategic Financial Planning & Implementation
Module 2 - Budgeting, Planning & Management Reporting
Each module has been developed distinctly, such that it can can be attended as an individual 5-day training course. However, for optimum training outcome, participants are encouraged to attend Module 1 and Module 2, as a complete 2-week training course.
TRAINING OUTLINE
Module 1: Strategic Financial Planning & Implementation
Day 1 : What is Strategic and Financial Planning?
The role of strategy in business and why it matters
The ingredients of a good strategy
Customer analysis and market segmentation
Effective strategy making processes with proper financial planning
Tools for understanding industry developments
The core strategic financial choices for a business
Who is responsible for strategy making and who should be held accountable?
Case Study
Day 2 : Integrating Strategic and Financial Planning with Operational Management
Contrasting management with strategic leadership
The competencies of strategic leadership
The top manager as strategist
The CFO as strategist
Using Scenario analysis and environmental scanning
SWOT and other acronyms
Corporate Culture and its effect on strategy and financial planning
The operational manager's role in strategy
Case study
Day 3 : Using Evidence for Strategic and Financial Planning
Analyzing the market place and the customers
Understanding the competition
Financial analysis: past, present, and future
Knowing the core strengths and weaknesses of your business
Identifying your core competitive advantage
Developing Vision statements that make a difference
Developing mission statements that make a difference
Examining alternative strategies
Creating the strategic plan
Case study
Day 4 : Implementing Strategic and Financial Plans
Using financial planning to prepare the ground for change in the business
Communicating the strategy and having control points
Overcoming internal political resistance
Reviewing and measuring progress with proper variance analysis
Turnaround and corrective measures
Managing implementation as a continuous process
Case Study
Day 5 : Becoming a Leader of Strategic Financial Planning
Building strategy making and implementation into the role of managers
Developing strategic leadership capability
Creating organizational commitment to the business strategy
Leading strategy making teams effectively
Incentive plans
Balanced Scorecard and other performance management systems
Realistic action planning
Case study
Module 2: Budgeting, Planning & Management Reporting
Day 1 : Planning for Success 
What are Planning Strategies?
Strategy Analysis, Choice & Implementation
The Role of Strategy Maps in defining the Business
Effective and Less Effective Management Reporting Practice
The Agency Problem and Corporate Governance
Planning Requirements and the Importance of Working Capital
Day 2 : Forecasting in Budgeting and Planning 
Determine the purpose and objective of the forecast
Statistical analytical tools
Quantitative analysis and forecasting
Forecasting techniques
Agency problems in forecasting- solutions
Causal analysis models – regression analysis
Using Excel ® to analyse historical data
Day 3 : Budgets, Costs and Budgetary Control
Why do we budget? – the purposes of budgeting
Planning and Control
Putting the budget together
Cost behaviour and classification
Cost / volume /profit (CVP) and 'what-if' analysis
Standard Costing
Flexed Budgets
Variance analysis and the reasons for variances
Day 4 : Activity Based Costing (ABC) and Activity Based Budgeting (ABB)
Activity Based Costing (ABC)
Refinement of the Costing System
ABC and Cost Management
Design of ABC Systems
The Cost Hierarchy and Cost Drivers
Advantages and disadvantages of ABC systems
From Traditional Budgeting to Activity Based Budgeting (ABB)
The ABB Process
Time-based ABC for Services Organisations
Motivation and the Behavioural Aspect of Budgeting
Day 5 : Measuring Corporate Performance: Requirements of a Successful Performance Measurement System
Broadening Performance Measurement Systems
The Drive toward Shareholder Value (EVA®)
Beyond Budgeting: integrating financial and non-financial issues
Introducing the Balanced Scorecard and the Key Perspective
Do you have any questions about this course?
Do you wish for us to conduct this course at your premises?
Discover In-House Solutions
ACCREDITATION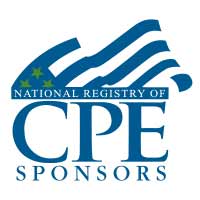 EuroMaTech is registered with the National Association of State Boards of Accountancy (NASBA) as a sponsor of continuing professional education on the National Registry of CPE Sponsors. State boards of accountancy have final authority on the acceptance of individual courses for CPE credit.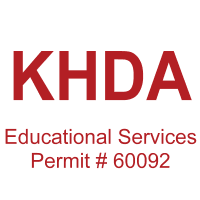 Euromatech is a Knowledge & Human Development Authority (KHDA) approved training institute in Dubai, licensed and approved to deliver training courses in the UAE.
The KHDA is the regulatory authority in the UAE, that oversees administering, approving, supervising, and controlling the activities of various education providers in the UAE.  We are proud of our commitment to ensuring quality training courses and status as a KHDA-approved training provider.
Taught by our team of highly qualified trainers, our KHDA approved training courses will provide you with an enriching learning experience and practical knowledge that will help you future-proof your career and support professional development within your organisation.