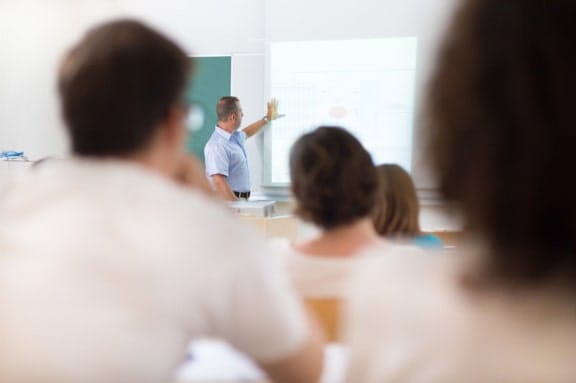 An Intensive 5-day Training Course
Smart Cities, Management of Smart Urban Infrastructures
Format: Classroom
Duration: 5 days
Language: English
Accredited: CPE, KHDA Certified training courses
Smart Cities, Management of Smart Urban Infrastructures
INTRODUCTION
This highly participative EuroMaTech Smart Cities, Management of Smart Urban Infrastructures training course reflects onto the current trend of implementing technology and smart solutions in the cities with the improvement of the citizens livelihood in mind.
The result of this trend is an increasing interest in the transitioning of cities towards smart cities. This is especially true as we see that interest expressed both by technology vendors and public authorities are following these trends. Smart technologies can provide immense opportunities for citizens and for service providers alike, the ICTs often act as disruptive innovators of urban infrastructure service provision, and this course is dedicated to the use of technologies and ICT for the creation of smart cities.
Participants attending the EuroMaTech Smart Cities, Management of Smart Urban Infrastructures training course will develop the following competencies:
Ability to understand opportunities related to smart urban infrastructures
Realise the challenges in implementation of smart urban infrastructures
Knowledge of urban infrastructure management
Experience of smart technologies for urban infrastructure management
Assurance of sustainability of energy, food, sanitation and mobility
TRAINING OBJECTIVES
This EuroMaTech Smart Cities, Management of Smart Urban Infrastructures training course aims to enable participants to achieve the following objectives:
Realisation of disruptive innovations influence in urban infrastructure
Identify urban infrastructure development strategies
Reduce problems and issues in transition to smart cities
Include the experiences from the course into your work
Potentials of legacy infrastructure incorporation
TRAINING METHODOLOGY
The EuroMaTech Smart Cities, Management of Smart Urban Infrastructures training course will combine presentations with interactive practical exercises, supported by video materials, activities and case studies where the principles and practices of making the cities "smart", as well as improvements within the legacy infrastructure. The seminars will use the most up-to-date presentation and interactive methods focusing on problem identification in the thematic area, and work of the participants on finding solutions, or ways to solve the identified problems through the discussion of practical examples and tasks.
TRAINING SUMMARY
The EuroMaTech Smart Cities, Management of Smart Urban Infrastructures training course covers the modern approaches to urban design with specific focus on creating smart cities, through the management of smart urban transportation, food and smart urban energy systems.
TRAINING OUTLINE
PROGRAMME OUTLINE
Day 1 - Legacy infrastructure and smart cities
Existing infrastructure upgrade
Smart City concept in terms of existing cities and towns
Digitization
Digitizing socio-economic systems of the cities
Examples of improving existing cities
Day 2 - City energy demand
Urban energy requirements
Utilities in smart cities
Energy as a service
Risks in energy management
Energy demand management in smart cities
Day 3 - Food and water management in smart cities
Food production and delivery
Sustainability of food provisions
Water systems
Water consumption
Digitalization of food and water systems in smart cities
Day 4 - Smart city transportation and urban mobility
Connectivity
Urban transportation resources and needs
Transportation management in smart cities
Mobility and proximity
Population mobility
Day 5 - Upgrade of existing cities into smart cities
Building new smart city vs upgrading existing city
Digitalization as a service
Smart city services and management
Voice of the citizen
Examples of successful smart city intiatives
Do you have any questions about this course?
Do you wish for us to conduct this course at your premises?
Discover In-House Solutions
ACCREDITATION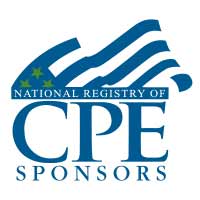 EuroMaTech is registered with the National Association of State Boards of Accountancy (NASBA) as a sponsor of continuing professional education on the National Registry of CPE Sponsors. State boards of accountancy have final authority on the acceptance of individual courses for CPE credit.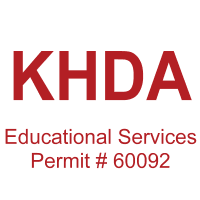 Euromatech is a Knowledge & Human Development Authority (KHDA) approved training institute in Dubai, licensed and approved to deliver training courses in the UAE.
The KHDA is the regulatory authority in the UAE, that oversees administering, approving, supervising, and controlling the activities of various education providers in the UAE.  We are proud of our commitment to ensuring quality training courses and status as a KHDA-approved training provider.
Taught by our team of highly qualified trainers, our KHDA approved training courses will provide you with an enriching learning experience and practical knowledge that will help you future-proof your career and support professional development within your organisation.