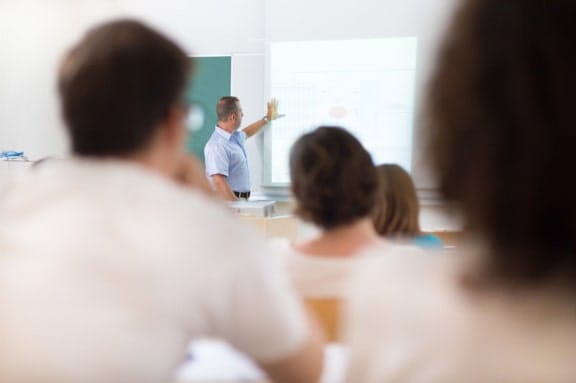 An Intensive 5-day Training Course
From Sunnyside to Seaside, Garden Suburb to New Urbanism
Format: Classroom
Duration: 5 days
Language: English
Accredited: CPE, KHDA Certified training courses
From Sunnyside to Seaside, Garden Suburb to New Urbanism
INTRODUCTION
This highly participative EuroMaTech From Sunnyside to Seaside Garden Suburb to New Urbanism training course explore the urban design features common to both that foster a sense of neighbourliness and a healthy environment, with the captivating explanation of the restoration of historic planned communities while accommodating contemporary needs. The course features the principles of garden cities and their modification by pragmatism to fit societal conditions.
The needs and living principles of the historical garden cities are now being again implemented trough the new urban designs and new ways of development, where the basic principles remain the same, just the ways of implementation are now differing due to the improvements in technology and planning.
Participants attending the EuroMaTech From Sunnyside to Seaside Garden Suburb to New Urbanism training course will develop the following competencies:
Knowledge of urban design principles with historical backgrounds

Understanding the traditional models of community planning

Making metropolitan areas into desirable lifestyles

Improved community planning with focus on livelihood rather than automobiles

Increased application of neo-traditionalist urban planning approaches
TRAINING OBJECTIVES
This EuroMaTech From Sunnyside to Seaside Garden Suburb to New Urbanism training course aims to enable participants to achieve the following objectives:
Revisit the traditional planning principles in the new era
Improvement in liveability of neighbourhoods
Inclusive and integrating housing, shops, workplaces, parks and civic facilities into close-knit communities
Policy that is related to affordability of the housing within the metropolitan areas
Preservation of traditional urban societies within the new developments
TRAINING METHODOLOGY
The EuroMaTech From Sunnyside to Seaside Garden Suburb to New Urbanism training course will combine presentations with interactive practical exercises, supported by video materials, activities and case studies where the neo-traditional planning system of urban development is introduced. The seminars will use the most up-to-date presentation and interactive methods focusing on problem identification in the thematic area, and work of the participants on finding solutions, or ways to solve the identified problems through the discussion of practical examples and tasks.
TRAINING SUMMARY
The EuroMaTech From Sunnyside to Seaside Garden Suburb to New Urbanism training course covers essential skills required to identify the defining features of traditional urban planning approaches, that have been preserved or lost over the years, highlighting the tension between strict regulation and the necessity of accommodating contemporary needs. During the course the delegates will compare and contrast the evolution of the planned community with its application in recent models.
TRAINING OUTLINE
PROGRAMME OUTLINE
Day 1 - Historical context of planned communities
Walking cities
Integrated work and living
Examples
The change taking place to more automobile oriented planning
Day 2 - Garden city urban planning principles
Example
Design principles of garden city
Resort communities
Automotive era integration and influence
New ways of integrating mobility and liveability
Day 3 - Neo-traditional urban planning in era of technological advances
Smart city,
Smart buildings,
Sustainable living style,
Work-Live-Enjoy integration,
Socio-economic uniformity and urban sprawl
Day 4 - Strong towns
Solving chronic transportation problems,
Economic value of communities,
Green economy,
Street and pedestrian network plan,
Focus on sustainability.
Day 5 - Urban planning incorporating all elements of livelihood
Residences
Energy
Water
Food and amenities
Working environment
Examples of implementation
Do you have any questions about this course?
Do you wish for us to conduct this course at your premises?
Discover In-House Solutions
ACCREDITATION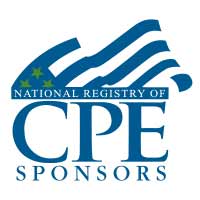 EuroMaTech is registered with the National Association of State Boards of Accountancy (NASBA) as a sponsor of continuing professional education on the National Registry of CPE Sponsors. State boards of accountancy have final authority on the acceptance of individual courses for CPE credit.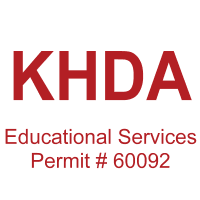 Euromatech is a Knowledge & Human Development Authority (KHDA) approved training institute in Dubai, licensed and approved to deliver training courses in the UAE.
The KHDA is the regulatory authority in the UAE, that oversees administering, approving, supervising, and controlling the activities of various education providers in the UAE.  We are proud of our commitment to ensuring quality training courses and status as a KHDA-approved training provider.
Taught by our team of highly qualified trainers, our KHDA approved training courses will provide you with an enriching learning experience and practical knowledge that will help you future-proof your career and support professional development within your organisation.