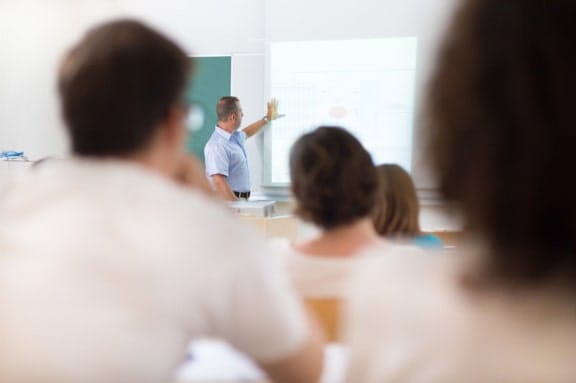 An Intensive 5-day Training Course
Public Speaking Training:
Creating Compelling Speeches and Presentations
Format: Classroom
Duration: 5 days
Language: English
Accredited: CPE, KHDA Certified training courses
Public Speaking Training:
INTRODUCTION
This EuroMaTech 5-day Public Speaking Training course will enable you to create presentations that get you noticed and further your career. After completing the course, you will be able to plan, structure and deliver professional presentations that engage audiences - or to coach someone who will be presenting to do so. You will learn how to write for others or to deliver persuasively to your audience.
This course will teach you how to : overcome fear of presenting by planning and rehearsing a professional presentation, develop body language to appear both confident and convincing and to focus on the audience and their needs.
Preparing a first-class presentation is a skill that anyone can learn. Creating a presentation is a process and we are going to explore the steps that make a winning presentation. Using knowledge from state-of-the art neuroscience, you will learn what captures attention and holds it. This Presentation Skills Training course is hands-on and provides you with opportunities to practice and refine the skills that you will be taught. You will be able to create the perfect presentation for every business occasion.
This training seminar will highlight:
How to analyse audience needs
How to plan a concise, persuasive, professional presentation?
How to structure the presentation so no-one loses touch
Speaking with authority and confidence
Captivating your audience and keeping them engaged
How to be confident, speak and answer questions convincingly
TRAINING OBJECTIVES
At the end of this EuroMaTech training course, you will learn to:
Design a top-class presentation
Craft content to captivate your audience
Orchestrate the delivery to be convincing
Persuade the audience that your message is relevant
Master your nerves and remain calm throughout
---
WHO SHOULD ATTEND?
Managers, executives or any professionals who need to be able to inform, convince or persuade clients or work colleagues. This EuroMaTech Presentation Skills Training course is essential for anyone who has to speak in front of groups, sales people and for any employee who has to write speeches for someone else
This course is suitable to a wide range of professionals but will greatly benefit:
Communications Professionals
Account Managers
Client Relationship Professionals
Middle and Senior Managers
Human Resource Professionals
Salespeople
TRAINING METHODOLOGY
This EuroMaTech training course is very much hands on. You will gain practical skills that you can experiment with and practice within a safe and encouraging learning environment. There will be lots of group discussion, interactive workshops and opportunities to try out the skills that you have learned. You will learn how to give and receive effective, constructive feedback within your groups. What is more, you will leave the course with proven, effective tools with which to present information in a convincing way.
TRAINING SUMMARY
Content is king. This old saying goes to the heart of great presentations. While performance is important, it is the final ingredient. Great preparation is the foundation of great presentations. When you have the right content, performance is just the final orchestration of the material to suit the purpose, style and tone of the speaker and the occasion. This programme will enable you to craft great content and instil the confidence to deliver it.
TRAINING OUTLINE
PROGRAMME OUTLINE
DAY 1 : Presentation Essentials
The Anatomy of a Successful Presentation
Establishing the brief
Audience analysis and persona creation
Researching your subject
Structuring your thoughts
Write your outline and seek feedback
DAY 2 : Preparing to Persuade
The neuroscience of storytelling and memorability
How to include storytelling throughout your presentations
Powerful presentation openings
Making data memorable
Telling a story with pictures, graphs and charts
Crafting a compelling call-to-action
DAY 3 : Structuring and Orchestration
The presentation iceberg
From plain narrative to the 'dramatic arc'
Structuring the story so that the audience can follow it – signposts
Rehearsing the story to find its rhythm and the highs and lows
Using feedback to improve the story and structure
Rehearse, rehearse, rehearse to get your presentation notes right
DAY 4 : Making it Visual
How to make the Perfect Slide Show
How to Use Data and Visuals
Building Transitions
Virtual Presentation
Orchestrating your body language and watching your audience
Handling Questions
DAY 5 : Delivery
Dressing for Success
Commanding the room and holding Attention
Building Rapport
Projection, Pitch, Rate and Gesture
How to Appear Confident
How to Handle Hostile Questions and Win Over Your Audience
Do you have any questions about this course?
Do you wish for us to conduct this course at your premises?
Discover In-House Solutions
ACCREDITATION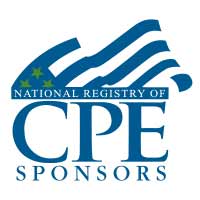 EuroMaTech is registered with the National Association of State Boards of Accountancy (NASBA) as a sponsor of continuing professional education on the National Registry of CPE Sponsors. State boards of accountancy have final authority on the acceptance of individual courses for CPE credit.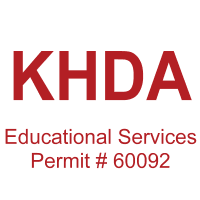 Euromatech is a Knowledge & Human Development Authority (KHDA) approved training institute in Dubai, licensed and approved to deliver training courses in the UAE.
The KHDA is the regulatory authority in the UAE, that oversees administering, approving, supervising, and controlling the activities of various education providers in the UAE.  We are proud of our commitment to ensuring quality training courses and status as a KHDA-approved training provider.
Taught by our team of highly qualified trainers, our KHDA approved training courses will provide you with an enriching learning experience and practical knowledge that will help you future-proof your career and support professional development within your organisation.