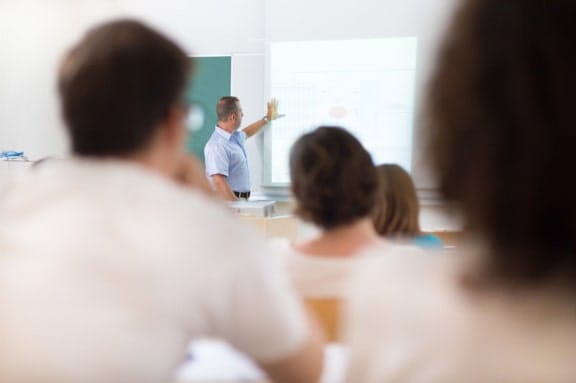 An Intensive 5-day Training Course
Mastering Corporate Communications
Implementing New Rules of Communications
Format: Classroom
Duration: 5 days
Language: English
Accredited: CPE, KHDA Certified training courses
Mastering Corporate Communications
INTRODUCTION
This EuroMaTech Mastering Corporate Communications training course is designed to help Communications, PR and Marketing professionals to audit their current practice and measure its effectiveness in a changing marketplace. Since the Cluetrain Manifesto predicted changes in the way that markets and consumers would behave, communications/PR and marketing have converged. A host of new channels and tools have overtaken much of the mass media that we used to deal with, yet many organisations have hardly changed their approach.
This EuroMaTech training course will help practitioners to rethink the way they practice Public Relations, Corporate Communications and Marketing. The toolkit of skills learned during the course will help increase participants' ability to meet and exceed corporate objectives. 
This training course will highlight:
The New Rules of Marketing and Communications
The changing roles of communications and marketing professionals
The Use of Social Media to Reach Specific Target Audiences
How to Create Content that engages attention and makes readers return
The increasing use of video and audio and ways to produce low-cost content
TRAINING OBJECTIVES
This training course will enable participants to:
Develop content that showcases why you are the choice for your potential customers
Build your company personality to help engage with your key audiences
Achieve measurable results such as donations, purchases, or subscriptions
Measure your results including influencer mentions, product inquiries, and sales
Create a Communications Plan
Develop audience centred stakeholder maps
---
WHO SHOULD ATTEND?
This EuroMaTech training course is suitable to a wide range of professionals in communication and marketing but will greatly benefit: 
Corporate Communications Practitioners / Managers
Public Relations Officers / Managers
Marketing Officers & or Managers
TRAINING METHODOLOGY
This EuroMaTech training is an intensive, updating training course illustrated throughout with practical examples. It is highly activity-based and uses group work extensively alongside case-studies, demonstrations, lectures and videos. It focuses on strategic insight, practitioner skills, tools and techniques for the effective management of these important business functions.
TRAINING SUMMARY
The benefits to be derived from attending this EuroMaTech training course include the following:
Optimise your communication spend using new media approaches
Improved communication targeting strategies
Achieve greater audience engagement and response
Having access to richer social media and traditional content
Expand the network of communication champions among staff and other stakeholders
Greater understanding of the changing media landscape
Improved ability to target specific audiences and assess outcomes
Greater understanding of how to optimise media presence
Improved writing skills
Improved skills in creating new approaches and content
TRAINING OUTLINE
DAY 1 : The New Rules of Marketing and Communications 
The Digital Revolution and Today's Media Environment
The Revolution in Consumer Behavior
The Psychology of Persuasion
Public Relations, Communications and Marketing Trends
Key Skills for Communicators and Marketers
A Problem-solving Approach to Communications
DAY 2 : Stakeholders, Segmentation and Personas
Stakeholder Analysis and Mapping
Segmenting Your Audiences
Creating Audience Personas
Connecting with Stakeholders – multi-channel communications
Personalisation
Communications and Customer Journeys
DAY 3 : Convergence of Social and Traditional Media
Influencer Marketing
Champions and Opinion Formers
Thought Leadership and Blogging
Search Engine Marketing
Use Experience
Integrated Media Relations
DAY 4 : Creating Content that Works
Creating a Message House
Storytelling and Identity
Corporate Identity, Tone and Style
Content Calendars and Evergreen Content
Videography and Viral Content
Podcasting as Marketing
DAY 5 : Evaluation, Analysis, Planning and Strategy 
Output - Out-take and Outcomes - a systematic approach to evaluation
The Planning Cycle
Evidence-based Analysis
The Placemat Approach to Strategy
Planning and Corporate Strategy
SMART Objectives and KPIs
Do you have any questions about this course?
Do you wish for us to conduct this course at your premises?
Discover In-House Solutions
ACCREDITATION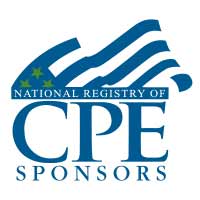 EuroMaTech is registered with the National Association of State Boards of Accountancy (NASBA) as a sponsor of continuing professional education on the National Registry of CPE Sponsors. State boards of accountancy have final authority on the acceptance of individual courses for CPE credit.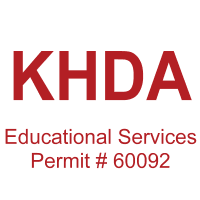 Euromatech is a Knowledge & Human Development Authority (KHDA) approved training institute in Dubai, licensed and approved to deliver training courses in the UAE.
The KHDA is the regulatory authority in the UAE, that oversees administering, approving, supervising, and controlling the activities of various education providers in the UAE.  We are proud of our commitment to ensuring quality training courses and status as a KHDA-approved training provider.
Taught by our team of highly qualified trainers, our KHDA approved training courses will provide you with an enriching learning experience and practical knowledge that will help you future-proof your career and support professional development within your organisation.