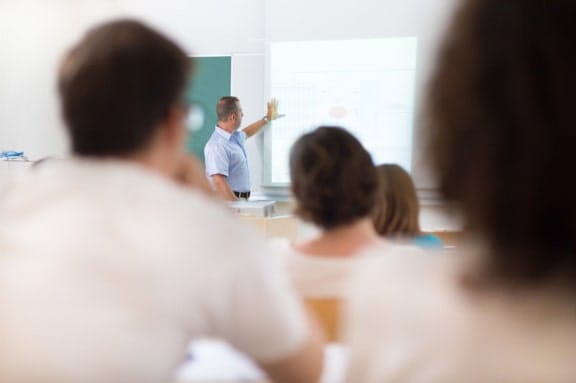 An Intensive 5-day Training Course
Executive Training in Debate & Public Speaking
Format: Classroom
Duration: 5 days
Language: English
Accredited: CPE, KHDA Certified training courses
Executive Training in Debate & Public Speaking
INTRODUCTION
This Executive Training in Debate & Public Speaking training course will give you the tools and inspiration to become a master of the spoken word. You will hear many practical experiences from renown speakers; these will help you work out how to speak and present in public in ways that feel right for you and your organisation.
Over our five days together, expect your ideas and presenting style to be challenged and refined as you hear best practices from around the world and discuss whether they will work in your situation.
Also expect to put your audience at the centre of your speech. You will spend time identifying how to make a great first impression, how to motivate and build rapport with them.
We tackle the issues all speakers encounter, no matter how experienced they are, including stage fright, disruptive hecklers, debates and technology failures. And we include practical ways of dealing with each, even when we are standing on the podium in the middle of our speech.
TRAINING OBJECTIVES
When participants return to their organisations they can:
Speak authentically in front of any audience
Control the way they are perceived through body language, voice and image
Walk confidently onto a stage, building rapport with the audience
Use storytelling to engage and motivate audiences
Manage difficult audience members including debates, hecklers and experts who know more than themselves
Keep calm when things go wrong and save their presentation from disaster.
---
WHO SHOULD ATTEND?
This EuroMaTech training course is designed for:
Experienced presenters who give speeches and presentations regularly and want to uncover the tips, techniques and tools of celebrity speakers
People who represent their business unit or organisation as an official spokesperson, speaking at formal events for employees and external audiences.
TRAINING METHODOLOGY
This interactive Executive Training in Debate & Public Speaking training course combines presentations that share both theory and industry best practices with practical sessions in accordance with adult learning and blended learner-centred principles.
Participants will have multiple opportunities to write and give speeches, hearing constructive feedback from other participants and the course tutor that will help them understand their strengths and areas for development.
Participants are encouraged to reflect on and discuss their own presenting issues and experiences. Overall 75% of training will be experiential and 25% will be theoretical.
TRAINING OUTLINE
Day 1 : Tricks and Techniques of a Master Presenter
Your Image from the Platform
Projecting your character and personality in an authentic way
How to decide on your personal image
Tips on image for women and men
Learning to act the way you would like to be perceived
Focusing on your audience as if they are your friends.
Conquering Stage Fright
Techniques for controlling the scary feelings that come to the surface as we stand up to speak
Reducing fear through preparation and rehearsal
Preparing mentally to still your fears
Deep breathing exercises that remind us to breathe normally
Dealing with dry mouth and other nervous reactions.
Day 2 : Engaging Imaginations and Persuading Audiences to Act
Motivating an Audience
The steps to take before you can issue your audience with a call to action
The five levels of motivation we take audiences through during a speech
Reasons people may not listen to us
How to grab and hold their attention
Devices that help them remember the messages we share.
The Art of Storytelling
How to narrate experiences with enough detail and feeling so your audiences are engaged
6 types of story and how to tell them
Essentials of a great story – knowing ourselves, standing for something, connecting with others
Finding stories to tell – honouring achievements, explaining purpose, sharing good practices, imaging possible futures, acknowledging mistakes, and more
Time in narratives – learning from the past, standing in the present, imagining the future
Day 3 : Avoiding Pitfalls of the Podium
Arriving On Stage
Making a great first impression as you walk onto the stage
Mingling beforehand to begin to understand who they are
Checking the setup – lectern, mic, lighting, steps onto the stage, visibility from the back
Working with introducers
Making a memorable entrance
Using ice breakers to warm up the audience
Building Rapport with Audiences
How to win over audiences and have then listening intently to what you say
Tips for making eye contact
Helping the audience feel good about themselves and you
Engaging the right and left brains, the heads and hearts of your audience
Creating an interactive debate, question, friendly atmosphere
Day 4 : Troubleshooting
Dealing with Disruptive People
Preparing for questions, debates and handling tricky interruptions
People are unwilling to ask questions and engage with you
Managing hecklers who interrupt your presentation
Working with a hostile or irritable audience
Dealing with extroverts who think they know more than you and want to show you up
The audience shows they don't care about what you are saying
Keeping Calm When Problems Happen
How to respond when something, anything, goes wrong during your speech
The lectern becomes a barrier, or the microphone plays up
The previous speaker went over time and now you have to cut material
Your story or joke falls flat
Checklist to save you presentation from disaster.
Day 5 : Putting Learning into Action
Creating two, five and ten minute presentations
Videoing ourselves as we present
Evaluating performances and giving constructive feedback
Do you have any questions about this course?
Do you wish for us to conduct this course at your premises?
Discover In-House Solutions
ACCREDITATION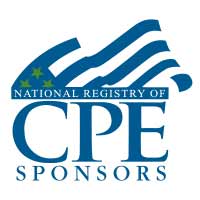 EuroMaTech is registered with the National Association of State Boards of Accountancy (NASBA) as a sponsor of continuing professional education on the National Registry of CPE Sponsors. State boards of accountancy have final authority on the acceptance of individual courses for CPE credit.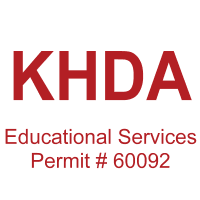 Euromatech is a Knowledge & Human Development Authority (KHDA) approved training institute in Dubai, licensed and approved to deliver training courses in the UAE.
The KHDA is the regulatory authority in the UAE, that oversees administering, approving, supervising, and controlling the activities of various education providers in the UAE.  We are proud of our commitment to ensuring quality training courses and status as a KHDA-approved training provider.
Taught by our team of highly qualified trainers, our KHDA approved training courses will provide you with an enriching learning experience and practical knowledge that will help you future-proof your career and support professional development within your organisation.