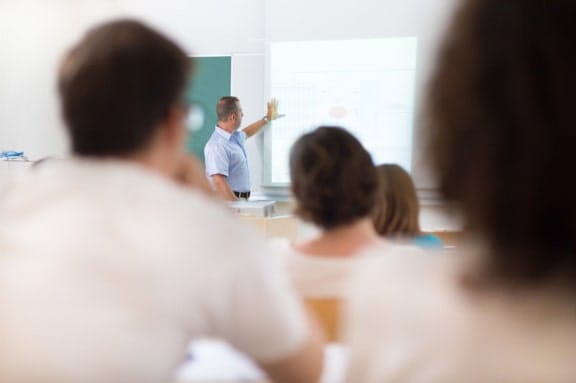 An Intensive 5-day Training Course
Process Measurement, Instrumentation & Control
Format: Classroom
Duration: 5 days
Language: English
Accredited: CPE, KHDA Certified training courses
Process Measurement, Instrumentation & Control
INTRODUCTION
To control a process in real life, the efforts and skills of the engineer and technical staff should be grouped together. There are many alternative ways to control industrial processes. Moreover, there are enormous settings for the controller parameter. Therefore, a fundamental understanding of the principle of operation of a range of sensors/transducers and instrumentation techniques applicable in an industrial situation combined with an understanding and knowledge of process control techniques and tuning methods equips the engineer or technician with the necessary skills and makes them invaluable in their workplace.
In this EuroMaTech Process Measurement, Instrumentation & Control training course, Delegates will investigate the operating principles and concepts of instrumentation and measurement systems and will acquire the knowledge relating to the characteristics and properties of the variables being measured. Moreover, the delegate will gain an understanding of the Process control systems and methods used in a modern industrial system.
This EuroMaTech Process Measurement, Instrumentation & Control training course will highlight:
Introduction to the principles and fundamentals of Process Measurement and Instrumentation systems and Process variables. Symbols and units used and sample calculations
Principles of operation of Sensors and Transducers used for Temperature, Pressure, Flow and Level measurement
Ultrasonic techniques for non-invasive process measurement
Principles of Process Control and study of the main Control strategies used, leading to an explanation of the 3-term PID controller
Explanation of a method used to 'tune' a  PID controller
Practical activities to design, build, calibrate and signal condition a typical sensor application
TRAINING OBJECTIVES
TRAINING OBJECTIVES
By attending this EuroMaTech Process Measurement, Instrumentation & Control training course, delegates will be able to:
Have a solid understanding of the principles of operation of a range of sensors and transducers
enable the delegate to investigate the operation of an instrumentation system through designing, building and testing typical sensor combined with appropriate signal conditioning circuits
become familiar and confident with a range of measurement techniques
understand the concepts of Process Control and acquire the knowledge relating to the characteristics and properties of a process variable being measured
become familiar and knowledgeable with PID control and develop the ability to 'tune' a process control system using PID control
---
WHO SHOULD ATTEND?
This EuroMaTech Process Measurement, Instrumentation & Control training course is suitable for and is designed to attract and be of benefit to a range of people who work in the instrumentation and process plant area. Typically, but not exclusively this course will be of benefit to:
Electronic Engineers and Technicians
Chemical Engineers and Technicians
Electrical Engineers and Technicians
Instrumentation Technicians
Installation and Maintenance Technicians
Instrument and Process Control Technicians
Instrument Fitters
Maintenance Engineers
Mechanical Engineers and Technicians
Operations Engineers
Process Technicians
Production Professionals
System Integrators
TRAINING METHODOLOGY
This EuroMaTech Process Measurement, Instrumentation & Control training course will combine presentations with interactive practical exercises, supported by video materials, activities and case studies.
TRAINING OUTLINE
Day 1 - Introduction to Process Control
Why process basics
The Process Control elements
Sensors and Actuators
Analog and Digital Signals
Stability, steady state errors, response time concepts
Types of controllers
Day 2 - Measurement of Process Physical Quantities / Variables
Direct and indirect measurement
Sensor fundamental attributes
Temperature and its measurement devices
Pressure and its measurement devices
Flow and its measurement devices
Level and its measurement devices
Process analyzers
Valves and other actuators
Day 3 - Control Loops and Algorithms
Open loop control systems
Closed loop control systems
PID controllers
Cascade control systems loops
Feedforward control
Ratio Control Loops
Day 4 - Tuning PID Controllers
P action control and its advantage
I action to control and its advantage
D action control and its advantage
Common methods for tuning PID controller
Modeling and simulation of process control
Day 5 - Troubleshoot Process Control Systems
Identifying faults that could happen within the Process control system
Carrying out Fault Tree Analysis
Abnormal Situation Management in Process Control
Operator response and Alarm Management
Failure modes and carrying out FMECA analysis
Do you have any questions about this course?
Do you wish for us to conduct this course at your premises?
Discover In-House Solutions
ACCREDITATION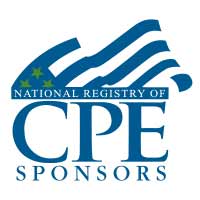 EuroMaTech is registered with the National Association of State Boards of Accountancy (NASBA) as a sponsor of continuing professional education on the National Registry of CPE Sponsors. State boards of accountancy have final authority on the acceptance of individual courses for CPE credit.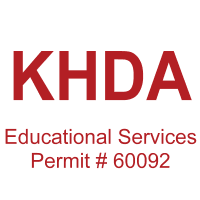 Euromatech is a Knowledge & Human Development Authority (KHDA) approved training institute in Dubai, licensed and approved to deliver training courses in the UAE.
The KHDA is the regulatory authority in the UAE, that oversees administering, approving, supervising, and controlling the activities of various education providers in the UAE.  We are proud of our commitment to ensuring quality training courses and status as a KHDA-approved training provider.
Taught by our team of highly qualified trainers, our KHDA approved training courses will provide you with an enriching learning experience and practical knowledge that will help you future-proof your career and support professional development within your organisation.