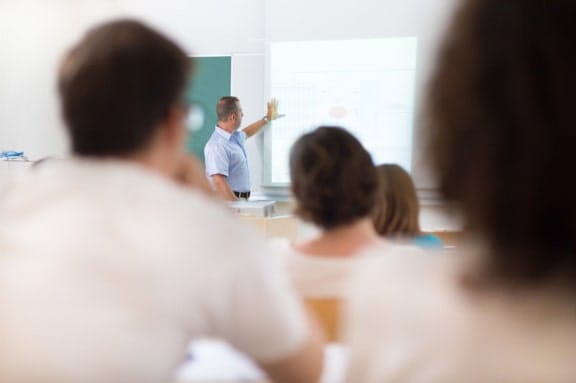 An Intensive 5-day Training Course
CT/VT Testing Using Omicron CT Analyzer & CPC 100 Tools
Format: Classroom
Duration: 5 days
Language: English
Accredited: CPE, KHDA Certified training courses
CT/VT Testing Using Omicron CT Analyzer & CPC 100 Tools
INTRODUCTION
This highly participative EuroMaTech training course will help you to familiarize users with the CT Analyzer and its application fields. It contains helpful instructions on how to use the CT Analyzer safely, properly, and efficiently.
Attending this training course will help you to prevent danger, repair costs and possible down time due to incorrect operation. Furthermore it ensures the reliability and life-cycle of your CT Analyzer.
The CT Analyzer must be used in observance of all existing safety requirements from national standards for accident prevention and environmental protection. Reading the CT Analyzer manual alone does not release the user from the duty of complying with all national and international safety regulations relevant for working with the CT Analyzer.
This EuroMaTech training course seeks to provide you with skills and the applicable regulations for accident prevention in the country and at the site of operation, also, provide you with the accepted technical procedures for safe and competent work should be heeded.
The the CT Analyzer training course is targeted at technical personnel working in the Medium to Large Power Generation and Distribution Systems, particularly in the Utilities, Oil & Gas, Mining and Minerals Processing and Heavy Industries.
TRAINING OBJECTIVES
This CT/VT Testing Using Omicron CT Analyzer & CPC 100 Tools training course aims to enable participants to achieve the following objectives:
Comprehensive understanding to CT Analyzer for current transformers
Skill to assign CT faults, measurements and troubleshooting
Understand the construction, operation and use of CT Analyzer
Understanding of protection techniques used for CT Analyzer
Flexibility to adapt to new situations
Self-awareness for personal growth and development
Develop your ability to cope new Technology
---
WHO SHOULD ATTEND?
This EuroMaTech CT/VT Testing Using Omicron CT Analyzer & CPC 100 Tools workshop training course is designed specifically for Electrical engineering professionals who need to update their knowledge, electrical technician, maintenance engineers and technician, and power system distribution technician and engineers. The participants should have a basic understanding of power system operations and equipment, but do not necessarily have to be experts. Also, the engineers who are starting their career in the field of power in utilities, industrial or commercial plants, institutional complexes and panel builders will benefit from this course.
Team Leaders (new and experienced)
Technical Staff making the transition to professional
Supervisors who wish to increase their effectiveness
Team Leaders interested in further technical development
Electrical technician mangers who wish to evaluate and improve their performance
TRAINING METHODOLOGY
This EuroMaTech training course will combine presentations with interactive practical exercises, supported by video materials, activities, case studies and practical sessions for measuring and testing the current transformers. Delegates will be encouraged to participate actively in relating the principles of stress experience to the particular needs of their workplace.
TRAINING SUMMARY
The CT/VT Testing Using Omicron CT Analyzer & CPC 100 Tools training course covers essential knowledge such as theoretical and practical aspects of CT Analyzer design, operation, and maintenance, testing and troubleshooting. The course emphasizes the importance of the safety procedures of the device. It addresses the user interface, calibration and troubleshooting of the device. And practical sessions for testing, measurements and troubleshooting of CTs.
TRAINING OUTLINE
PROGRAMME OUTLINE
Day 1 - Safety Instructions for CT Analyzer
General Rules for Use
Orderly Practices and Procedures
Operator Qualifications and Primary Responsibilities
Safe Operation
Power Supply
Changing Fuses
6 Safety Rules for Your Own Safety
Day 2 - Designated Use and Features & Hardware
Designated Use
Features
Functional Components of the CT Analyzer Overview
Mains Connection Unit and Grounding
Compact Flash Card Slot
Inputs and Outputs
I/0 Key with Status LEDs
Display & Block Diagram (Simplified)
Connecting the CT Analyzer
Running an Automatic Parameter Search and CT Test
Day 3 - User Interface and Operation
Introduction and Basic Operating Procedures
CT Analyzer Help System
Main Menu
CT-Object Card
Burden Card
Resistance Card
Excitation Card
Ratio Card
Assessment Card
Comment Card
Day 4 - CT Analyzer PC Tools & Case Studies
System Requirements
Installation of the CT Analyzer PC Toolset
The CTA Start Page
CTA Quick Test
CTA Remote Excel File Loader
CT Analyzer Firmware Update Tool
CTA Remote Control Software
CTA to NetSim Export Tool
CPC Explorer for CT Analyzer
Measurement at a Freely Accessible CT
Measurement at a Delta Winding Transformer
Measurement at a Wye Winding Transformer
Day 5 - Application Examples, Case Studies, Calibration, Troubleshooting
Measurement at a Bushing-Type CT
Measurement at a GIS (SF6) Switch Gear
Measurement on a Bar-Type Current Transformer
Measurement on Tapped CTs
Measurement on a Gapped Core
Excitation Curve Measurement for an Unwound Iron Core
Measurement on Multicore CTs
Burden Test
Noise Reduction Techniques
Calibrating the CT Analyzer
Error and Warning Messages
Formulas and Definitions
Do you have any questions about this course?
Do you wish for us to conduct this course at your premises?
Discover In-House Solutions
ACCREDITATION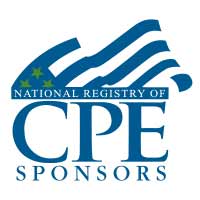 EuroMaTech is registered with the National Association of State Boards of Accountancy (NASBA) as a sponsor of continuing professional education on the National Registry of CPE Sponsors. State boards of accountancy have final authority on the acceptance of individual courses for CPE credit.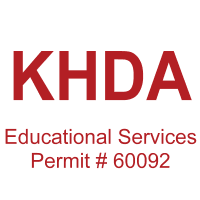 Euromatech is a Knowledge & Human Development Authority (KHDA) approved training institute in Dubai, licensed and approved to deliver training courses in the UAE.
The KHDA is the regulatory authority in the UAE, that oversees administering, approving, supervising, and controlling the activities of various education providers in the UAE.  We are proud of our commitment to ensuring quality training courses and status as a KHDA-approved training provider.
Taught by our team of highly qualified trainers, our KHDA approved training courses will provide you with an enriching learning experience and practical knowledge that will help you future-proof your career and support professional development within your organisation.