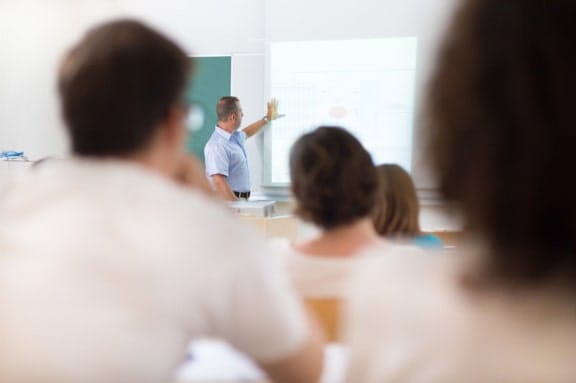 An Intensive 5-day Training Course
Oil & Gas Industry Operations and Markets
Format: Classroom, Live/Online
Duration: 5 days
Language: English
Accredited: CPE, KHDA Certified training courses
Oil & Gas Industry Operations and Markets
INTRODUCTION
This EuroMaTech Oil & Gas Industry Operations and Markets training course presents fundamental aspects of oil and gas industry including its operations and markets. Regarding oil & gas operations an overview starting from exploration to final transport is explained. In addition; emphasis is placed on the factors which affect oil and gas markets, including; wells cost, seasonal impacts on prices, and oil reserves. This training course will help participants master required skills presence related to tasks and challenges they face in their work.
TRAINING OBJECTIVES
At the End of This Course the Participants will be able to:
Understand Petroleum Industry Upstream Dynamics and Future Trends 
Acquire basic knowledge for Oil & Gas Geology, Exploration and Production
Well Evaluations & Completions Technique
Management of Oil Recovery Mechanisms
Value the Technological Advances in Upstream
Conduct Economic Evaluations of Project
Review and Compare of Different Fiscal Systems in the oil & gas World Industry 
Participate in Risk & Uncertainty Analysis in Capital Investments
Evaluate Projects by Risk-based Economics, and Petroleum Project Evaluation
---
WHO SHOULD ATTEND?
Managers for Business Development
Planning Professionals
Geoscience & Engineering Professionals
Refinery Professionals
Supply Planners & Scheduling Professionals
Government Regulators
Law Professionals
Tax & Finance Advisors
TRAINING METHODOLOGY
This EuroMaTech training course will include a number of exercises aimed at enhancing each participant's capability to understand various oil & gas field production operation and problems. A number of short industrial videos and animated exercises will be presented during the course to enhance the participants' knowledge about field operations.
Pre & Post course assessments will be used to measure the effectiveness of this training.
TRAINING SUMMARY
This EuroMaTech training seminar will include:
Basic technical skills to comprehend; oil & gas formation, various methods for acquiring oil & gas to the marketplace and how reserves are estimated. Understanding of separate processing requirements for producing a marketable quality product and to recognize the importance of crude oil type and refinery complexity on profitability. Appreciation of the importance of crude oil and natural gas transportation logistics on the oil and gas value chain.
TRAINING OUTLINE
Day 1 : Introduction  
Exploration & Seismic surveys
Reservoir and Wellheads (crude – NG – condensates – reservoir – the well – well head)
Upstream Operations (drilling & rig components - manifolds and gathering – separation – gas treatment – oil and gas storage)
Midstream Operations (gathering - gas plants – gas processing – pipelines – LNG liquefaction and regasification)
Operational Concerns/Economics
Day 2 : World Energy Markets
Statistical review of petroleum consumption and supply
OPEC (Organization of the Petroleum Exporting Countries)
EIA (Energy Information Administration)
Distribution transmission and transportation
Tank farms and storage
Day 3 : Refinery Operations
Physical separation – Distillation
Chemical conversion processes
Blending
Refinery Complexity and Margins
Hydro-treating, Catalytic Reforming, Alkylation, and Isomerization
Residue Reduction I: Cat Cracking, Hydrocracking, Visbreaking, Hydrocracking
Residue Reduction II: Coking, Asphalt and Residual Fuel
Seminar Exercise - Blending
Day 4 : Gas Processing
Inlet separation, Dehydration/Dew-point control
Contaminants & Pipeline Gas specifications
Amine Gas Sweetening
Physical Solvent Processes
Sulphur Recovery
Gas compression & Liquefaction
Day 5 : Oil and Gas Management
Cost estimation of oil and gas facilities
Pricing, Trading, Markets, Risk Management
Crude Benchmarks & price estimation
Derivatives – Futures, Options and Swaps
Climate Change & Renewable Energy
Course Exercises, Evaluation and roundup
Do you have any questions about this course?
Do you wish for us to conduct this course at your premises?
Discover In-House Solutions
ACCREDITATION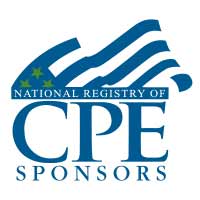 EuroMaTech is registered with the National Association of State Boards of Accountancy (NASBA) as a sponsor of continuing professional education on the National Registry of CPE Sponsors. State boards of accountancy have final authority on the acceptance of individual courses for CPE credit.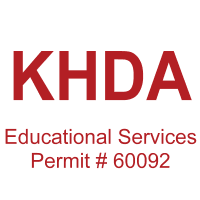 Euromatech is a Knowledge & Human Development Authority (KHDA) approved training institute in Dubai, licensed and approved to deliver training courses in the UAE.
The KHDA is the regulatory authority in the UAE, that oversees administering, approving, supervising, and controlling the activities of various education providers in the UAE.  We are proud of our commitment to ensuring quality training courses and status as a KHDA-approved training provider.
Taught by our team of highly qualified trainers, our KHDA approved training courses will provide you with an enriching learning experience and practical knowledge that will help you future-proof your career and support professional development within your organisation.