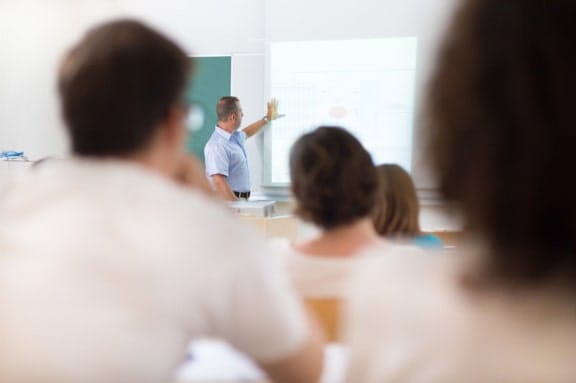 An Intensive 5-day Training Course
Essentials of Project Management
Format: Classroom
Duration: 5 days
Language: English
Accredited: CPE, KHDA Certified training courses
Essentials of Project Management
INTRODUCTION
This highly participative EuroMaTech Essentials Of Project Management training course will enable you to develop project management skills and knowledge, in order to deliver small to large scale projects within your organisation. Learning will focus on how to apply planning processes and the proven tools used to make sure the customer and supplier chains work in harmony within the project environment. Skills and capabilities will be developed from project initiation, though execution and to closure.
The development of reliable estimates, from the concept and planning phases, are of critical importance for the decision to proceed and they provide the basis for time and cash flow projections or forecasts. Unreliable time and cost estimates will result in significant overruns later in the project lifecycle when it is too late to contain them. In addition, many projects subsequently fail to deliver the required quality as a direct consequence of poor estimating - inaccuracies result in lower quality workmanship and materials.
Participants attending the EuroMaTech Essentials Of Project Management training course will develop an understanding of the following:
Project management overview
Project lifecycle
Stakeholder management
Depreciation analysis
CAPEX/OPEX analysis
Project planning & scheduling
Cost estimation & analysis
Project cost management
Resource management
Project contract management
Risk and change management
Overcoming issues
Project monitoring & control
TRAINING OBJECTIVES
This EuroMaTech Essentials Of Project Management training course aims to enable participants to achieve the following objectives:
Compose well thought out project schedules and cost plans using the knowledge and techniques in project time and cost estimating, from the conceptual stage to final detailed estimate
Understand the different types of estimates used to progress project cost estimating
Identify different types of contracts, and understand risk between contracting parties
Be able to forecast and discuss probability of completion within budget with senior management
Monitor project performance and control the project when not going to plan.
TRAINING METHODOLOGY
The EuroMaTech Essentials Of Project Management training course will combine presentations with interactive practical exercises, supported by video materials, activities and case studies. Delegates will be encouraged to participate actively in relating the principles of project management to their workplace needs.
TRAINING SUMMARY
The EuroMaTech Essentials Of Project Management training course covers the essential skills of planning and estimating cost and time, but also allows the delegate to communicate with stakeholders confidently and to handle challenging situations. Understanding and applying a professional approach to planning is crucial towards inspiring project team members to contribute, achieve and support the project goal and objectives.
TRAINING OUTLINE
Day 1 - Introduction to Project Management
What is a project? What is project management?
The Project life cycle
The "Hard & soft" skills of managing a project
Managing stakeholders
Project Initiation & Mission
Financial appraisal
Depreciation analysis
CAPEX/OPEX analysis
Day 2 - Planning Time and Cost
Project planning steps
Scope definition & developing the requirements
Make or buy analysis
Defining and sequencing project activities
Activity resources and estimating durations
Resource Management
Critical Path Method and scheduling the project work
Direct & indirect project costs
Estimating costs and determining project budget
Quality planning 
Day 3 - Procurement Management and Risk
Procurement management & types of contract
Risk management
Risk identification
Qualitative & quantitative risk analysis
Strategies to manage risks
Risk tracking and reporting
Day 4 - Project Monitoring & Control
Directing and managing project execution
Monitoring work performance
Managing the project team
Deliverable tracking
Project control approach
Earned Value Analysis (EVA)
Integrated change control
Issue management
Quality assurance and quality control (QA/QCResponse planning outputs
Day 5 - Project Closure
Lean project management
Effective project closure
Project closure plan
Administrative closure
Contract closure
Post-project review & lessons learned
Success celebration
Do you have any questions about this course?
Do you wish for us to conduct this course at your premises?
Discover In-House Solutions
ACCREDITATION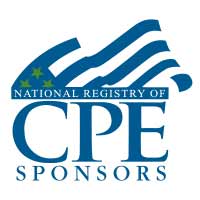 EuroMaTech is registered with the National Association of State Boards of Accountancy (NASBA) as a sponsor of continuing professional education on the National Registry of CPE Sponsors. State boards of accountancy have final authority on the acceptance of individual courses for CPE credit.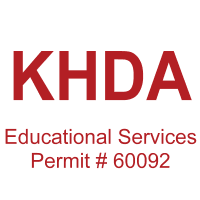 Euromatech is a Knowledge & Human Development Authority (KHDA) approved training institute in Dubai, licensed and approved to deliver training courses in the UAE.
The KHDA is the regulatory authority in the UAE, that oversees administering, approving, supervising, and controlling the activities of various education providers in the UAE.  We are proud of our commitment to ensuring quality training courses and status as a KHDA-approved training provider.
Taught by our team of highly qualified trainers, our KHDA approved training courses will provide you with an enriching learning experience and practical knowledge that will help you future-proof your career and support professional development within your organisation.