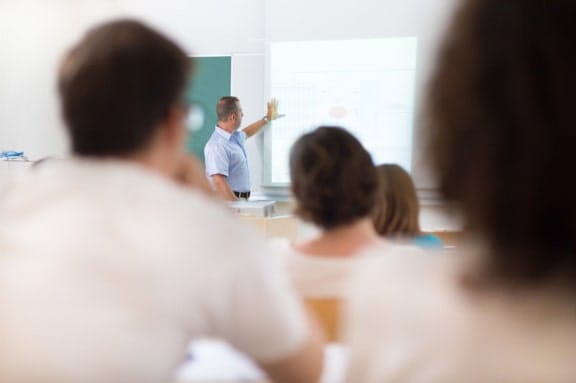 An Intensive 5-day Training Course
Contracting for Decision Makers
Format: Classroom
Duration: 5 days
Language: English
Accredited: CPE, KHDA Certified training courses
Contracting for Decision Makers
INTRODUCTION
Making a decision to enter into any contractual agreement is important – but making the right decision is critical.  Far too often, organizations tend to follow the same format and are hindered with internal bureaucratic systems.  Whilst there is a need for systems and processes, these can often lead to a slow decision culture.
Traditional contract management methods have proven themselves insufficient and lack the flexibility required for large businesses. Unfortunately, there is a great lack of collaboration and too many departments continue to work in silos. This results in a lack of transparency, wasted staff resource and financial losses. By having a clear understanding of the contract lifecycle and the need to collaborate, will lead to better decision making.
By attending this dynamic EuroMaTech Contracting for Decision Makers training course, participants will learn how to combine contemporary contract management theory and existing best practices with a collaborative thinking mindset.
By improving the capability of individuals managing contracts and from having skilled contract management teams, organizations can achieve:
Greater efficiency by having confident individuals in place to manage risk and complexity
Better value through informed and timelier contract management decision-making
Collaborative working relationships
Quality services and satisfied service users
TRAINING OBJECTIVES
TRAINING OBJECTIVES
Upon completing the Contracting for Decision Makers training course, participants will be able to:
Demonstrate what constitutes strategic analysis and decision making, and identify the role this plays in effective contract management
Effectively use the tools, methodologies and analysis techniques that can be used to identify viable strategic options
Identify different motivations of stakeholders and how they affect the business requirement
Identify the strengths and weaknesses of KPIs and SLAs, and take remedial action when 'real-life' does not match theory
Use a continuous improvement approach to managing contracts, and reset parts of a contract when needed
Adopt a risk mindset when dealing with risks and issues
Understand what should be considered when deciding whether to trigger a dispute resolution process and how to prepare for the logical consequences
Manage contractors effectively as contract expiry approaches, so that re- procurements can be undertaken efficiently, and the existing contractor understands fully and cooperates in the transfer of knowledge, staff and assets
---
WHO SHOULD ATTEND?
This intensive Contracting for Decision Makers training course is suitable for personnel from different job functions and industries who come into contact with, or manage relationships with, vendors, service suppliers and contractors, such as:
Engineering
Project Management
Construction
Contract Management
Supply Chain Management
Purchasing
Procurement
Commercial Management
Finance
TRAINING METHODOLOGY
Our programmes have been designed to be highly interactive, relevant and engaging. Participants will have the opportunity to directly collaborate and learn from colleagues in different industries and interact with subject matter experts to grow their knowledge base.
There is a significant emphasis on experiential learning and learning through others, rather than typical classroom-based lecturing or teaching. The exercises and role-plays are designed to emulate real-life situations. They provide participants a safe space to practice their new skills and techniques. Participants will also be given time to reflect with their peers and recognise what changes could be implemented to improve their personal style.
TRAINING SUMMARY
TRAINING SUMMARY
This EuroMaTech Contracting for Decision Makers Training Course is designed to help organisations achieve better outcomes and value for money through informed and more timely contract management decision-making. Specifically, it is geared towards a more collaborative thinking mindset for contract management professionals. This EuroMaTech training course builds upon breaking down internal barriers and goes on to explore the importance of building a team who understand the benefits of critical thinking and making informed decisions that deliver better result.
TRAINING OUTLINE
TRAINING OUTLINE
DAY 1 : Collaborative Contract Management for all teams
The Importance of Collaboration in Contract Management
How Collaboration Creates Value
Breaking down Silos in the Contracting Process
6 Strategies for Breaking Down Silos
Leveraging Collaborative Contract Management Processes and Tools using the RADAR Concept
DAY 2 : Collaborative Decision-Making
Introduction to Decision Making
General Decision-making Concepts
Types of Decision Models
The Decision-making Process
Evidence Based Decision Making
DAY 3 : Risk and Decision Making
Basic Guidelines for Contracts and Contract Risk Management
Contract Risk and Reality: How to Create the Perfect Balance
Why risk is important in decision making
Allocation of Risks and Responsibilities
Problem Solving and Accountability
DAY 4 : Critical and Strategic Thinking
Definition and Importance of Critical Thinking
Identifying Core Critical Thinking Skills
Presenting Good Critical Thinking Questions
Explaining and Applying Critical Thinking Tools
Exercise: Critical Thinking Tools
DAY 5 : Conflict Management in Contracts
Causes, Types, and Effects of Conflict
Theories of Conflict Management
Strategies for Managing and Resolving Conflict in Contracts
Five Steps to Successful Conflict Resolution within a Contract
Effectively Dealing with Difficult People
The Importance of Collaboration
Do you have any questions about this course?
Do you wish for us to conduct this course at your premises?
Discover In-House Solutions
ACCREDITATION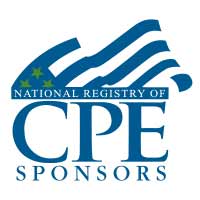 EuroMaTech is registered with the National Association of State Boards of Accountancy (NASBA) as a sponsor of continuing professional education on the National Registry of CPE Sponsors. State boards of accountancy have final authority on the acceptance of individual courses for CPE credit.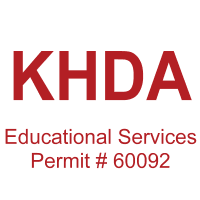 Euromatech is a Knowledge & Human Development Authority (KHDA) approved training institute in Dubai, licensed and approved to deliver training courses in the UAE.
The KHDA is the regulatory authority in the UAE, that oversees administering, approving, supervising, and controlling the activities of various education providers in the UAE.  We are proud of our commitment to ensuring quality training courses and status as a KHDA-approved training provider.
Taught by our team of highly qualified trainers, our KHDA approved training courses will provide you with an enriching learning experience and practical knowledge that will help you future-proof your career and support professional development within your organisation.