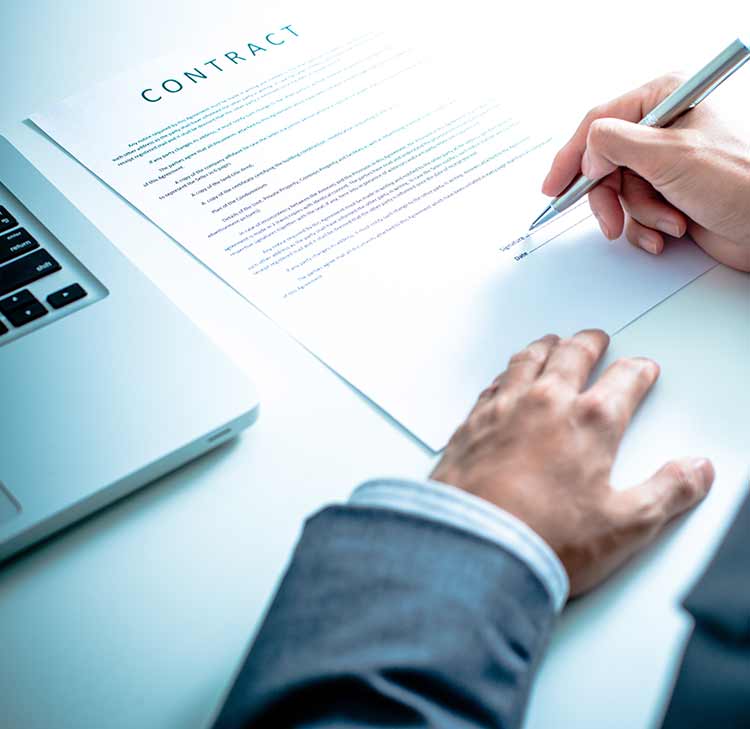 An Intensive 5-day Training Course
Advanced Contracts Management
Format: Classroom
Duration: 5 days
Language: English
Accredited: CPE, KHDA Certified training courses
Advanced Contracts Management
INTRODUCTION
This EuroMaTech Advanced Contracts Management training course covers the contracting process from contract award, through planning and management to contract close-out and resolution of disputes. The intention is to develop a delegate's existing skills in a wide range of contract management situations, and to allow participants to have an awareness of practices in many business sectors including construction, petroleum, engineering and other industries.
This EuroMaTech training course is designed to:
Explore the advanced skills and practices to enhance performance in contract development and management

Enable participants to practice and develop their contract management skills

Help participants to begin immediate implementation of the steps needed to create maximum total value for their organisation
TRAINING OBJECTIVES
Select appropriate type and form of contracts for different situations
Understand the legal framework in which contract management takes place
Understand the contract complexities that need managing
Explain the practical steps in obtaining and analysing performance data
Be more effective in contract management activities
Anticipate problems and manage risks
Integrate contract management with contract needs
Understand the best means of handling claims, disputes and performance issues
---
WHO SHOULD ATTEND?
This intensive 5 day EuroMaTech training course is suitable for experienced functional managers and staff involved in roles such as:
Contract Management
Project Management
Design Management
Construction Management
Procurement Management
Commercial Management
Finance Management
and all others who are involved in the acquisition of materials or equipment, or the management of suppliers and contractors delivering services.
TRAINING METHODOLOGY
The Advanced Contracts Management training course will include a range of lively and interactive training methods, including exercises, role plays, case studies, practice sessions and group discussions. The learning experience will be grounded on instructor-led presentations that highlight key issues to focus on, and supported by a reference manual containing examples of best practice. Discussions will enable participants to share their own experiences with the rest of the group.
TRAINING SUMMARY
This EuroMaTech Advanced Contracts Management  training course covers the process from contract award, through planning and management to close out and resolution of claims disputes. The intention is to further improve current skills with application to a wide range of contractual situations, and to allow participants to have an awareness of practices which may add value to their own situations.
TRAINING OUTLINE
Day 1 : Understanding the contract
Overview of the tendering and contract award process
Understanding contracts – a refresher on legal requirements for a contract
Formal and Informal Contractual documents, including

Standard terms and conditions
Letters of intent
Letters of comfort

The specification and scope of work – linkage to price and payment
Recognising where the contract risks lie
Tools and techniques to manage contract risks
Day 2 : Key skills of contract management
The role and value of an effective contract manager
Implementing the new contract
Effective Review processes
Inspection and certification of contractual performance
Managing suppliers of professional services
Working with contract management reports
Using KPIs in effective contract management
Day 3 : Model Contracts and Terms
Selecting the right model for the contract
Standard form Contracts – ICC, FIDIC, NEC and others
Force Majeure clauses
Indemnities and Insurance clauses
Warranty clauses
Bonds and Guarantees
Contract variation clauses
Day 4 : Managing Price and Contract Variations
Managing Price escalation
Getting a breakdown of costs
Cost and price analysis techniques
Tracking changes
Managing variations to the work

Changes to timing, accelerating delivery
Increase or decrease in scope
Changes to work methods

Negotiation techniques for price and contract variation management
Day 5 : Managing claims and disputes
Typical contract claims – scope, delay, quality, payment
Implementing penalties or service credits
Liquidated and unliquidated damages
Termination and other methods of dealing with default
Defects Liability Management
Dispute Resolution – tools and techniques to use
Contract closeout
Do you have any questions about this course?
Do you wish for us to conduct this course at your premises?
Discover In-House Solutions
ACCREDITATION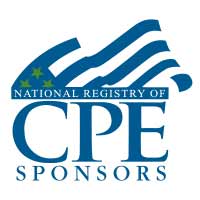 EuroMaTech is registered with the National Association of State Boards of Accountancy (NASBA) as a sponsor of continuing professional education on the National Registry of CPE Sponsors. State boards of accountancy have final authority on the acceptance of individual courses for CPE credit.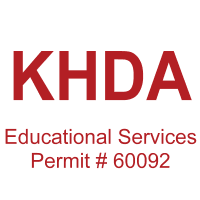 Euromatech is a Knowledge & Human Development Authority (KHDA) approved training institute in Dubai, licensed and approved to deliver training courses in the UAE.
The KHDA is the regulatory authority in the UAE, that oversees administering, approving, supervising, and controlling the activities of various education providers in the UAE.  We are proud of our commitment to ensuring quality training courses and status as a KHDA-approved training provider.
Taught by our team of highly qualified trainers, our KHDA approved training courses will provide you with an enriching learning experience and practical knowledge that will help you future-proof your career and support professional development within your organisation.