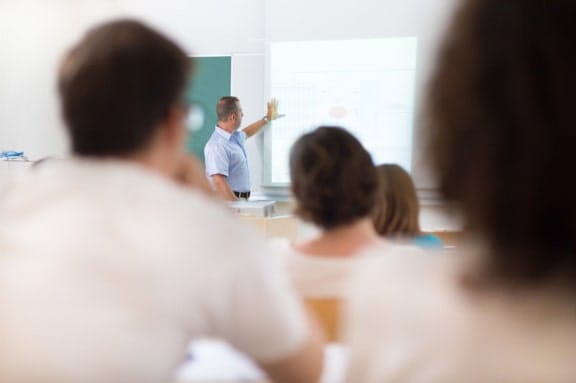 An Intensive 5-day Training Course
Creativity and Innovative Strategies
Format: Classroom
Duration: 5 days
Language: English
Accredited: CPE, KHDA Certified training courses
Creativity and Innovative Strategies
INTRODUCTION
This unique EuroMaTech training course on Creativity & Innovation Strategies covers discussion of critical areas of leading creativity and innovation in conditions of challenge and complexity including latest competencies so that you can significantly manage and lead innovation within your organisation.
This EuroMaTech Creativity and Innovative Strategies training course will focus on inspiring and empowering the individual to handle a wide range of innovation and change situations. This is a fast-paced, dynamic and highly informative creativity & innovation programme. It seeks to develop and enhance your personal, team and organisational leadership skills.
In this Creativity & Innovation Strategies training course you will learn how to:
Use and apply creative tools & techniques
Lead your organization to greater heights through innovative and creative ideas
Enhance your abilities to drive and manage innovative performance of your people
Learn to apply innovative leadership to release creativity in the workplace
TRAINING OBJECTIVES
The EuroMaTech training course on Creativity & Innovative Strategies aims to help participants to develop the following critical objectives:
Harness emotional intelligence to release creativity in the workplace
Understand and practice innovation through their leadership
Empower their teams to innovate and change to the demands of the future.
Combine and leverage analytical and creative thinking
Achieve targets and performance standards during periods of change
---
WHO SHOULD ATTEND?
This EuroMaTech Creativity & Innovative Strategies training course is suitable for a wide range of professionals, but will be particularly beneficial to:
Any professional in business, government, education, social aid and the military
Leaders and manages of an organisation, division or department requiring the skills to tackle creative and innovative assignments
Those responsible for developing and implementing innovative strategies, initiating and managing change, improving operational performance, creating and leading high performance teams and demonstrating empowering leadership
TRAINING METHODOLOGY
This EuroMaTech Creativity and Innovative Strategies training course will combine presentations with instructor-guided interactive discussions between participants relating to their individual interests. Practical exercises, video material and case studies aiming at stimulating these discussions and providing maximum benefit to the participants will support the formal presentation sessions. Above all, the course leader will make extensive use of creative and innovative tools & techniques.
TRAINING SUMMARY
This EuroMaTech Creativity and Innovative Strategies training course explores the inter and intra-personal skills required to develop the skills for innovative leadership. Each participant can then apply the necessary transformation through self-development to corporate excellence by leading and empowering innovation.
Participants also learn the essential competencies for the innovative leader as well as enhancing creative thinking skills for better workplace performance. All attendees will return to their organizations immeasurably strengthened in their innovative leadership capabilities.
TRAINING OUTLINE
PROGRAM OUTLINE
Day 1: What is Creativity and Innovation and Why are they Important?
How the brain works
Barriers to creativity and innovation
Developing left and right brain ability
Vertical and lateral approaches, how we think
Conventional vs. creative problem solving
Applying creative tools to every day problem solving
Day 2: Learn Creative Thinking Tools
TRIZ - A powerful methodology for creative problem-solving
Brainstorming,
Tony Buzan's Mind-mapping,
Bissociation, Metaphorical thinking & Rule Reversal
Kaizen - gaining the Full Benefits of Continuous Improvement
Edward de Bono's Six Thinking Hats
Case Study: Disney Creative Strategy - fusing imagination and planning
Day 3: Essential Competencies for the Innovative Leader
Effective skills for understanding others
Developing competencies for effective leadership
Resilience for sacrificial leadership
Intentionality for self-motivation
Creativity for Innovative Leadership
Interpersonal Connections for persuasive leadership
Day 4: Workplace Creativity & Innovation
Building trust to engage and empower others
Empathy & Rapport through Emotional Intelligence
Brainstorming Meetings & Disney Method
Challenge and Constructive Discontent
Integrity & Accountability
Aligning Strategy with Team Goals, Objective and Tactics
Day 5: Developing Creativity in your Team
Recruit, Position and Resource your Team
Communicate vision and clarity of purpose
Encourage diversity within your team
Empower different work practices
Create an atmosphere of safety, trust and respect
Focus on Results not Methods
Do you have any questions about this course?
Do you wish for us to conduct this course at your premises?
Discover In-House Solutions
ACCREDITATION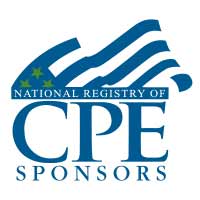 EuroMaTech is registered with the National Association of State Boards of Accountancy (NASBA) as a sponsor of continuing professional education on the National Registry of CPE Sponsors. State boards of accountancy have final authority on the acceptance of individual courses for CPE credit.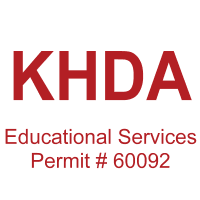 Euromatech is a Knowledge & Human Development Authority (KHDA) approved training institute in Dubai, licensed and approved to deliver training courses in the UAE.
The KHDA is the regulatory authority in the UAE, that oversees administering, approving, supervising, and controlling the activities of various education providers in the UAE.  We are proud of our commitment to ensuring quality training courses and status as a KHDA-approved training provider.
Taught by our team of highly qualified trainers, our KHDA approved training courses will provide you with an enriching learning experience and practical knowledge that will help you future-proof your career and support professional development within your organisation.