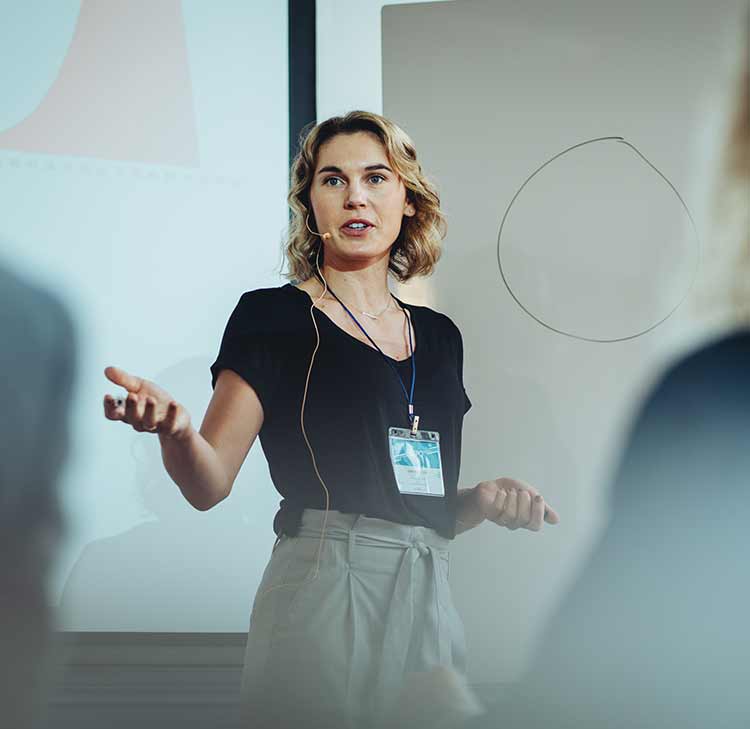 An Intensive 5-day Training Course
Presentation Design and Delivery Skills
Format: Live/Online
Duration: 5 days
Language: English
Accredited: CPE, KHDA Certified training courses
Presentation Design and Delivery Skills
INTRODUCTION
This highly participative online training course in Presentation Design and Delivery that will help the delegates and their organizations achieve high level of skills and understanding needed to prepare high quality presentations, which will be based on adequate selection of the presentation based on the audience they are presenting to, as well as the advanced methods of "bringing their presentations to life" with confidence, authority and a way to interact with the audience in a way that will both entice and captivate the audience.
The delegates will learn how to create a captivating presentation using the series of real-life presentations, and also understand the proper way of storytelling. Also the delegates will acquire the knowledge of several different software for creating presentations, and the ability to achieve advanced level of knowledge in the use of PowerPoint.
Participants attending the Advanced Presentation online training course will develop the following competencies:
How to gain and retain confidence to present in front of the audience,
Understanding the power of "connection" with the audience,
Advanced design skills and techniques of PowerPoint and other presentation aids.
Better communication skills through animation, simulation and use of videos,
Ability to create a captivating story for every presentation
TRAINING OBJECTIVES
This Presentation Design and Delivery online training course aims to enable participants to achieve the following objectives:
Master the voice, body language and verbal skills of effective presenters.
Learn to use practical methods to control nerves and anxiety.
How to shorten the time it takes to design and develop a presentation.
The correct way to structure any presentation – from five minutes to five hours.
Ways of keeping to time, staying on track, and holding attention.
Facilitate group discussions to get full and active participation with any audience.
PowerPoint design skills and principles, with examples.
Easy ways of maintaining audience interest, impact and retention by using stories, metaphor, humour and memory hooks.
---
TRAINING METHODOLOGY
The Advanced Presentation online training course will combine presentations with interactive practical exercises, supported by video materials, activities and case studies. The seminars will use the most up-to-date presentation and interactive methods of work with the group's modernization, focusing on problem identification in the thematic area, and group work of the participants on finding solutions, or ways to solve the identified problems through the discussion of practical examples and tasks.
TRAINING SUMMARY
The Presentation Design and Delivery online training course covers essential skills required for successful presentation and storytelling in front of the audience of any size, any mix of learners and even the hostile crowd.
TRAINING OUTLINE
Day 1 : Presentation Skills – Key Principles
What is a good presentation?
Characteristics and personal qualities of effective presenters
Type of talks, speeches and presentations
First and last impressions
Make an Ice-Breaker presentation
Getting interaction and engagement
The principles of maintaining interest
Using online presentation tools and techniques
Day 2 : Content, Substance and Getting You Message Clear
Planning for the perfect presentation
Seven step preparation model
Researching the audience and setting time related objectives
Venue considerations and why they are so important
Researching presentations
Creating a 'map' for your audience
Harnessing nerves in a creative way
Day 3 : Talk, Sound and Look Like A Professional
The importance of good eye contact in presenting
Body language and assertiveness
The vocal skills of top presenters when online
Increased emphasis, tonality and tonal marking
The differing skills for small or platform presentations
Step into another person's shoes to appreciate their motivation
The use of Metaphors and Humour
Communicating to Persuade
Using power language to convince others
Communication skills using Online presentation format
Day 4 : The Art and Science of PowerPoint and Visual Design
Design principles for creating high-impact slides in PowerPoint
How to structure your slide presentation
Time-saving tips to create PowerPoint slides in a hurry
The use of templates, colour, shapes and design tips
Sources of images, artwork and video
Embedding video, graphs, pictures and other elements
Using transitions, animation and creative effective
How to create notes, handouts and using as a presenter
How to make your own video presentations using PowerPoint
Day 5 : Polishing Your Performance
Visual aids, what are they and how they should be used
Content and the message the audience receives
How to influence an audience and handle questions with ease
Putting it all together for balanced presentations
The final presentations
The keys of effective presenting online
Action planning
Do you have any questions about this course?
Do you wish for us to conduct this course at your premises?
Discover In-House Solutions
ACCREDITATION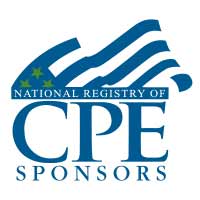 EuroMaTech is registered with the National Association of State Boards of Accountancy (NASBA) as a sponsor of continuing professional education on the National Registry of CPE Sponsors. State boards of accountancy have final authority on the acceptance of individual courses for CPE credit.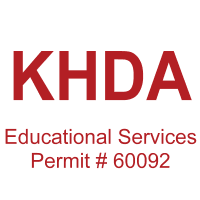 Euromatech is a Knowledge & Human Development Authority (KHDA) approved training institute in Dubai, licensed and approved to deliver training courses in the UAE.
The KHDA is the regulatory authority in the UAE, that oversees administering, approving, supervising, and controlling the activities of various education providers in the UAE.  We are proud of our commitment to ensuring quality training courses and status as a KHDA-approved training provider.
Taught by our team of highly qualified trainers, our KHDA approved training courses will provide you with an enriching learning experience and practical knowledge that will help you future-proof your career and support professional development within your organisation.