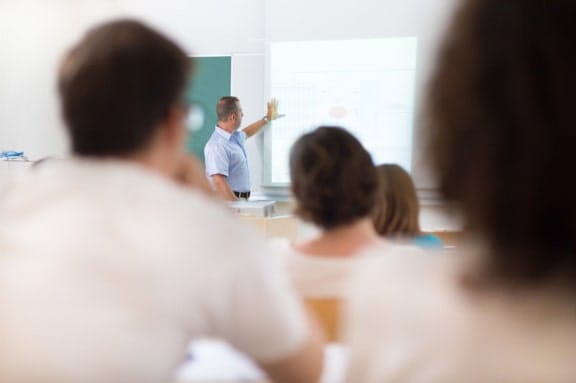 An Intensive 5-day Training Course
Working Assertively:
Improving Your Personal Effectiveness, Team Management and People Skills
Format: Classroom
Duration: 5 days
Language: English
Accredited: CPE, KHDA Certified training courses
INTRODUCTION
On occasions, you need to be assertive: not aggressive, not passive. Being assertive means being able to stand up for your own or other people's rights in a calm and positive way, without being either aggressive, or passively accepting 'wrong'.
This EuroMaTech training course – a two-day journey from discovering what assertiveness is, to modelling and practicing how to be assertive, to becoming assertive in situations where you need it – is highly interactive, practical and yet supportive. It uses many different forms of learning to develop assertiveness skills and lift self-confidence to enable you to work more effectively.
Participants attending this Working Assertively training course will develop the following competencies:
Skills to make requests and state view clearly and assertively
Awareness of the best way to voice ideas and opinions
Techniques for handling difficult situation and people
The confidence to say 'no' to unreasonable requests
Tools to develop better working relationships
TRAINING OBJECTIVES
By the end of this EuroMaTech Working Assertively training course, you will be able to:
To have a solid understanding of the situation and environment when making requests and questions more assertively.
Balance the focus of results and outline while being more aware of the feeling of others when discussing or giving instructions.
The difference between aggressive, assertive and passive behaviors.
Be aware of the limitation and resources when communicating assertively.
Master a range of powerful communication and leadership skills to use when focusing on company goals and instructing others on how best to reach them.
Understand how others feel and their concerns when resolving problems, disagreements and situations.
Use assertiveness in writing with clearer emails and instructions to achieve results quickly and more effectively.
Say 'no' to unreasonable requests or assertively agree a solution.
Identify your own strengths and areas for development in terms of assertive behaviour at work.
Use your body language more effectively to support assertive communication.
Use self-confidence building techniques to reduce negativity and increase self-esteem.
---
WHO SHOULD ATTEND?
This Working Assertively training course is ideal for people looking to take more control of their work life. The training includes techniques and strategies to help delegates become more confident and assertive to achieve their desired outcome, when communicating with others.
TRAINING METHODOLOGY
The Working Assertively training course will combine presentations with instructor-guided interactive discussions between participants relating to their individual workplace. Practical exercises, video material and case studies aiming at stimulating these discussions and providing maximum benefit to the participants will support the training.
TRAINING SUMMARY
This EuroMaTech Working Assertively training course provides practical guidance for anyone who needs to develop their assertiveness skills for a range of workplace situations. You will gain the tools and techniques to make requests assertively, say 'no' to unreasonable demands, proactively address problems in the workplace, and to boost your confidence and build your self-esteem.
At the end of this Working Assertively training course, you will leave with a personal action plan identifying the key changes needed to be made, the skills to practise in order to build your self-esteem, build your self-confidence and improve your assertiveness techniques. This two-day course includes plenty of time to practise and develop your skills.
TRAINING OUTLINE
Day 1 - Understanding Assertive Behaviour
Defining assertiveness in the workplace and improving your personal effectiveness
Identify the link between assertiveness and work/life balance
Identifying behaviours linked with assertiveness
Introduction to assertiveness techniques to say 'no' and make requests
Recognise the Link Between Assertiveness, Confidence and Self-esteem
Distinguishing between assertive, aggressive and passive behaviour
Self-assessment of your style – the associated strengths and weaknesses
Recognising your own style and behaviours
Techniques to build self-esteem and confidence
Handle Challenging Situations and People Confidently and Assertively
Using Assertiveness in the Workplace
Resolving conflict and disagreement
Managing new staff members
Negotiating with suppliers and third-parties
Practice Sessions and Case Studies
A range of activities and learning case-studies to further the themes from the other sessions.
Day 2 - Tackling Barriers to Assertiveness
Confronting individual challenges which occur in the workplace
Working proactively to prevent future challenges in the workplace
Giving and receiving constructive feedback
Assertiveness and Body Language
Taking Control through Positive Body Language
Responding appropriately to the body language of others in the workplace
Using assertive and positive language – making your message clear
Building rapport to maintain relationships
Planning Your Personal Strategy for Dealing with Assertive Behaviour
Using Assertiveness in the Workplace – Part 2
Dealing with difficult people and situations
Coaching and instructing
Running effective meetings and discussions
Practice Sessions and Case Studies
A range of activities and learning case-studies to further the themes from the other sessions.
Action Plan
Developing a personal action plan for using the robust tools and techniques learned from the course to increase your assertiveness, self-esteem and self-confidence.
Do you have any questions about this course?
Do you wish for us to conduct this course at your premises?
Discover In-House Solutions
ACCREDITATION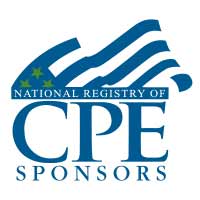 EuroMaTech is registered with the National Association of State Boards of Accountancy (NASBA) as a sponsor of continuing professional education on the National Registry of CPE Sponsors. State boards of accountancy have final authority on the acceptance of individual courses for CPE credit.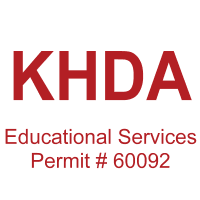 Euromatech is a Knowledge & Human Development Authority (KHDA) approved training institute in Dubai, licensed and approved to deliver training courses in the UAE.
The KHDA is the regulatory authority in the UAE, that oversees administering, approving, supervising, and controlling the activities of various education providers in the UAE.  We are proud of our commitment to ensuring quality training courses and status as a KHDA-approved training provider.
Taught by our team of highly qualified trainers, our KHDA approved training courses will provide you with an enriching learning experience and practical knowledge that will help you future-proof your career and support professional development within your organisation.