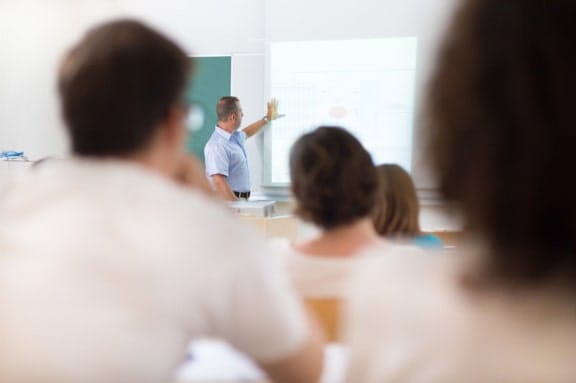 An Intensive 5-day Training Course
Strategic Thinking for Operational Management
Format: Classroom
Duration: 5 days
Language: English
Accredited: CPE, KHDA Certified training courses
Strategic Thinking for Operational Management
INTRODUCTION
This critical leadership program develops leaders to execute a best-in-class operations strategy that integrates the customer EXperience, enhances financial performance and strengthens competitive advantage. In a highly interactive and collaborative learning environment, you'll learn how to adapt your operations to be flexibly agile to boost your firm's overall performance. You'll learn definitive frameworks and acquire tools for making operational design decisions that can increase productivity, mitigate risk, and maximize value creation.
Guided by industry expertise through an engaging blend of stimulating discussions, case studies and simulation exercises, you'll learn leading-edge theories that can be practically implemented in your organization. You'll leave equipped to lead positive operational changes, improve your organization's performance and strengthen your competitive position.
Participants attending the Strategic Thinking for Operational Management training course will develop the following competencies:
Delivering business results that meet the expectations of a VUCA world
Being aware of the opportunities through challenges that will affect business results tomorrow
Harness effective communication strategies to carry a persuasive message across to others
Enable your team find innovative solutions to workplace challenges
TRAINING OBJECTIVES
This EuroMaTech training course aims to enable participants to achieve the following objectives: 
Develop strategic-planning skills to be more forward-thinking in their everyday roles by identifying and leverage opportunities that are within their control
Become strategically agile and able to quickly respond to changes or trends
Better balance time, effort and focus between daily operational pressures and longer-term strategic initiatives
Attain more alignment and traction for overarching strategies that drive bottom-line results
Better analysis of the longer-term impact of decisions and plans
---
WHO SHOULD ATTEND?
This training course is targeted at all levels and is appropriate for:
Formal and informal leaders at all levels and teams
Individual contributors who want to feel more engaged in achieving organizational results, broaden their perspective, and become more aware of the developments shaping their work so they can ignite positive change.
Enterprising professionals who wish to collaborate with other self-motivated individuals and value an exchange of diverse perspectives, to drive change
Emerging leaders who want to up-level their career trajectory and master the foundations of impactful leadership
TRAINING METHODOLOGY
This EuroMaTech training course will combine presentations with interactive practical and rich exercises, supported by video materials, activities and case studies. Delegates will be encouraged to participate actively with clear opportunities to apply the skills to real business issues; participants walk away from the program having created their own strategic initiative and execution plan.
TRAINING SUMMARY
This Strategic Thinking for Operational Management training course introduces participants to the specific skills and competencies needed to become strategically minded and forward-thinking so they can truly ignite positive change, develop greater foresight, and make a strategic contribution to the organization and its strategy.
TRAINING OUTLINE
PROGRAMME OUTLINE
Day 1 - Setting the Stage for Operational Excellence
Operational Management and Strategic Thinking
Value Creation as a Strategic Concept
External and Internal Analysis
Creating a Target for Future Success
Developing a Mission Statement
Encouraging Innovation in Your Team
Creating a Strategic Approach
Day 2 - Developing Operational and Strategic Management Competencies
Strategic Planning and Management V Operational Management
Exploring the Key Attributes of Today's Strategic Thinkers
Application of Operational Management and Strategic Thinking
Developing the Strategic Frame of Reference
Developing a Strategic Thinker's Approach
Day 3 - Your Team, Customers and Stakeholders
Clarifying the Purpose and Goal of Your Team
Developing a Vision and Mission Statement Defining the Operational Reality
Teamwork SWOT Analysis to Help You Understand Your Team, Your Customers, and Your Competitors
Developing Strategic Vision – Transformation for the Future of Work
Assessing Customer Wants V Needs and Managing Expectations
Determining Optimal Approaches for Developing Customer Insights
Using an Importance/Performance Matrix to Set Priorities
Day 4 - Making Vision a Reality : Effective Stakeholder Management
The Power of a Great Vision
Creating a Link Between the Organizational Vision and Your Mission
Developing Persuasive Skills to Sell Your Strategic Ideas
Exploring a Range of Options for Influencing Others
Assessing Your Ability to Encourage Innovation
Conducting Critical Conversations to Encourage Innovation in Your Group
Day 5 - Personal Plan : Developing and Selling your Vision of the Future
Completing a Strategic Frame of Reference for Your Team
Preparing to Communicate Strategically
Identifying and Practicing the Key Conversations You Intend to Have Upon Your Return to Work
Personal Action Plan
Summary and Review
Do you have any questions about this course?
Do you wish for us to conduct this course at your premises?
Discover In-House Solutions
ACCREDITATION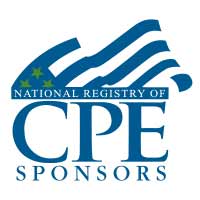 EuroMaTech is registered with the National Association of State Boards of Accountancy (NASBA) as a sponsor of continuing professional education on the National Registry of CPE Sponsors. State boards of accountancy have final authority on the acceptance of individual courses for CPE credit.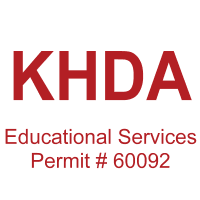 Euromatech is a Knowledge & Human Development Authority (KHDA) approved training institute in Dubai, licensed and approved to deliver training courses in the UAE.
The KHDA is the regulatory authority in the UAE, that oversees administering, approving, supervising, and controlling the activities of various education providers in the UAE.  We are proud of our commitment to ensuring quality training courses and status as a KHDA-approved training provider.
Taught by our team of highly qualified trainers, our KHDA approved training courses will provide you with an enriching learning experience and practical knowledge that will help you future-proof your career and support professional development within your organisation.