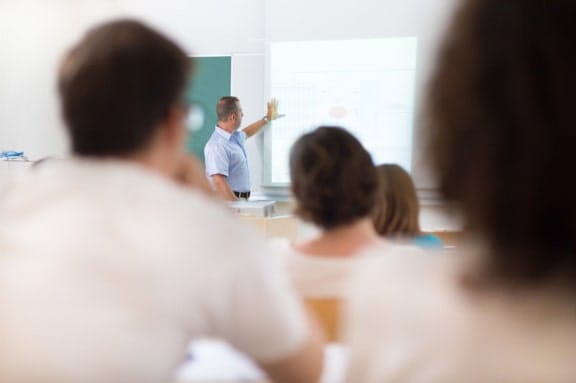 An Intensive 5-day Training Course
Mastering Learning Agility for Executive Excellence:
Strategies for Developing Learning Agility for Continuous Growth
Format: Classroom
Duration: 5 days
Language: English
Accredited: CPE, KHDA Certified training courses
Mastering Learning Agility for Executive Excellence:
INTRODUCTION
This EuroMaTech executive training course, "Mastering Learning Agility for Executive Excellence," is an unmissable opportunity for forward-thinking leaders seeking to thrive in today's dynamic business landscape. In an ever-changing world, the ability to adapt, innovate, and learn continuously is paramount for achieving lasting success.
This comprehensive 5-day course is designed to equip business leaders with the essential skills and mindset needed to navigate uncertainty with confidence and harness change as a catalyst for growth. By attending this course, participants will gain a competitive edge and foster a culture of learning within their organizations, ensuring sustainable and agile leadership for the future.
This training course will highlight:
The Power of Learning Agility: Discover the significance of learning agility as a competitive advantage in the fast-paced business world, enabling you to lead with confidence, innovation, and resilience.
Adapting to Uncertainty: Develop the ability to embrace and navigate uncertainty, equipping you with the tools to turn challenges into opportunities, fostering a proactive and agile leadership approach.
Empowering a Learning Culture: Gain insights into fostering a culture of continuous learning within your organization, promoting knowledge-sharing, and maximizing the potential of your teams.
Transformational Decision Making: Hone your critical thinking and decision-making skills, enabling you to make well-informed choices and drive transformative outcomes for your organization.
Leading Change Effectively: Acquire strategies to lead change initiatives successfully, empowering you to inspire your teams, foster innovation, and adapt to evolving business landscapes with confidence.
TRAINING OBJECTIVES
Training Objectives
At the end of this EuroMaTech training course, you will be able to:
Master Learning Agility Principles
Adapt and Innovate Effectively
Foster a Learning-Centric Culture
Enhance Decision-Making Skills
Lead Change with Confidence
---
WHO SHOULD ATTEND?
This training course is suitable for a wide range of professionals but will greatly benefit:
Aspiring and Established Leaders: Seeking to enhance their adaptability, decision-making, and leadership skills
Mid to Senior-Level Managers: Looking to foster a learning culture and drive innovation within their teams
Human Resources Professionals: To promote employee development and talent management
Project Managers: Seeking to navigate change and lead successful projects
Entrepreneurs and Business Owners: To drive growth and remain competitive in evolving markets
TRAINING METHODOLOGY
The training methodology employed in this course combines dynamic lectures, interactive discussions, real-world case studies, group activities, and experiential learning exercises. Engaging multimedia presentations and thought-provoking videos complement the instructor's expertise. Participants will actively participate in group discussions, enabling knowledge exchange and peer learning. Practical simulations and role-playing scenarios will encourage hands-on application of concepts, fostering a stimulating and immersive learning experience that resonates with C-suite executives, promoting optimal skill development and knowledge retention.
TRAINING SUMMARY
Training Summary
The Organisation will have the following benefits:
Enhanced Adaptability and Innovation Culture.
Improved Decision-Making and Problem-Solving Abilities.
Stronger Leadership and Change Management Capabilities.
Increased Employee Engagement and Retention.
Fostered Collaboration and Learning Networks.
Greater Organizational Resilience and Agility.
At the end of this training course, the participants will gain the following:
Enhanced Learning Agility Skills.
Increased Adaptability and Resilience.
Improved Decision-Making and Critical Thinking.
Strengthened Leadership and Change Management Abilities.
Fostering a Growth Mindset and Innovation.
TRAINING OUTLINE
Day 1 - Understanding the Foundations of Learning Agility
Definition and Importance of Learning Agility
Growth Mindset and its Impact
Learning Styles and Preferences
Cognitive Flexibility and Adaptability
Identifying and Overcoming Learning Barriers
Building a Personal Learning Framework
Day 2 - Developing Curiosity and Adaptability
Curiosity as a Driver of Learning
Embracing Change and Uncertainty
Developing adaptability skills for change
Strategies to bounce back from setbacks
Building a resilient mindset
Flexibility and Openness to New Ideas
Day 3 - Learning from Others
The Power of Networking and Collaboration
Active Listening and Empathy
Giving and Receiving Constructive Feedback
Mentoring and Coaching Relationships
Emotional Intelligence in Learning
Leveraging Diversity for Learning
Day 4 - Continuous Learning and Curiosity
Fostering a culture of continuous learning
Developing curiosity as a driver of growth
Designing Personal Learning Goals
Time Management for Learning
Lifelong learning strategies
Embracing new technologies and innovations
Encouraging experimentation and risk-taking
Day 5 - Applying Learning Agility in Leadership
Leading with a Learning Mindset
Encouraging a Learning Culture in Organizations
Decision Making with Agility
Innovating and Encouraging Creativity
Change Leadership and Agile Organizations
Sustaining Learning Agility for Long-Term Success
Do you have any questions about this course?
Do you wish for us to conduct this course at your premises?
Discover In-House Solutions
ACCREDITATION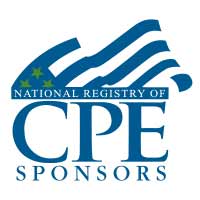 EuroMaTech is registered with the National Association of State Boards of Accountancy (NASBA) as a sponsor of continuing professional education on the National Registry of CPE Sponsors. State boards of accountancy have final authority on the acceptance of individual courses for CPE credit.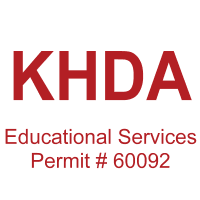 Euromatech is a Knowledge & Human Development Authority (KHDA) approved training institute in Dubai, licensed and approved to deliver training courses in the UAE.
The KHDA is the regulatory authority in the UAE, that oversees administering, approving, supervising, and controlling the activities of various education providers in the UAE.  We are proud of our commitment to ensuring quality training courses and status as a KHDA-approved training provider.
Taught by our team of highly qualified trainers, our KHDA approved training courses will provide you with an enriching learning experience and practical knowledge that will help you future-proof your career and support professional development within your organisation.