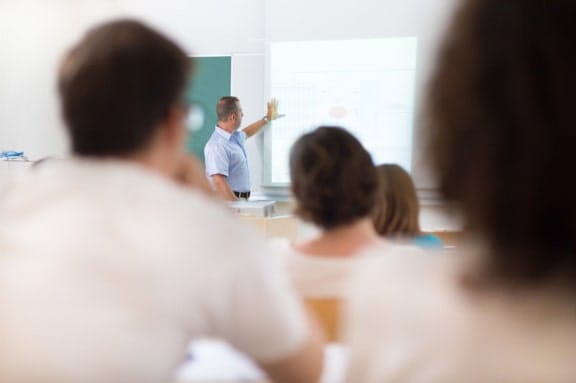 An Intensive 5-day Training Course
Introduction to Modelling for Business Analysis Training
Format: Classroom
Duration: 5 days
Language: English
Accredited: CPE, KHDA Certified training courses
Introduction to Modelling for Business Analysis Training
INTRODUCTION
This highly participative training course in Introduction to Modelling for Business Analysis Training will help the delegates and their organizations achieve higher understanding and efficiency in the application of modelling within the business analytics and development of models for prediction of trends and outcomes. The course helps organizations to perform advanced statistical models, as well as future-proof various decisions within the companies' operations, by the application of different models and modelling techniques.
The complexity of enterprises have increased immensely when multiple software systems are interconnected or when the product also includes hardware components and to deal with complexity organisations use abstraction. Abstraction allows organisations to represent information at varying levels of detail, depending on how much information we need.
Visual analysis models provide a powerful set of tools that let business analysts depict system information at various levels of abstraction and throughout this course this business modelling and analysis will be introduced and prepared.
Participants attending the training course will develop the following competencies:
Knowledge of Business Analysis
Understanding the correlation between organisation efficiency and models
Making diagrams and capturing business processes
Better decision making based on adequate business models
Increased application of modern software business and UML modelling
TRAINING OBJECTIVES
This training course aims to enable participants to achieve the following objectives: 
Provide the insight into business analysis tools and techniques
Perform a functional decomposition of the enterprise
Diagram and document business processes
Use Business Process Model and Notation (BPMN)
Apply UML diagrams
Refine business analysis models and documentation
TRAINING METHODOLOGY
The Introduction to Modelling for Business Analysis Training course will combine presentations with interactive practical exercises, supported by video materials, activities and case studies, as well as the active use of software for different exercises in business analysis. The seminars will use the most up-to-date presentation and interactive methods focusing on problem identification in the thematic area, and work of the participants on finding solutions, or ways to solve the identified problems through the discussion of practical examples and tasks.
TRAINING SUMMARY
The Introduction to Modelling for Business Analysis Training course covers essential skills required personnel to understand the interconnection between the processes, systems and data of the enterprise, may them be large or small.
TRAINING OUTLINE
PROGRAMME OUTLINE
Day 1 - Business modelling
Introduction
Elicit, analyse, specify, validate
Multidimensional aspects of an organization

who, what, where, when, why, and how

OMG modelling principles and standards
Example business model
Day 2 - Business landscape
Business architecture
Enterprise architecture
Constraints
Business rules
Decision tables
Day 3 - Business functions
Functions, processes and activities
Functional hierarchy
UML diagrams
Actors and Stakeholders definition
Preconditions and post-conditions
Day 4 - Business Process Model and Notation (BPMN)
Use of BPMN

Workflows
Events
Activities and tasks
Decision gateways
Sequence flows
Messages
Swimlanes
Tokens

Process modelling techniques
Business process diagrams
Day 5 - Enterprise Structure Analysis
Business domain
UML class diagrams
RACI Matrix
Business interfaces
UML state machine diagram
Presenting models
Do you have any questions about this course?
Do you wish for us to conduct this course at your premises?
Discover In-House Solutions
ACCREDITATION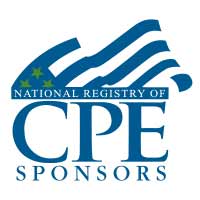 EuroMaTech is registered with the National Association of State Boards of Accountancy (NASBA) as a sponsor of continuing professional education on the National Registry of CPE Sponsors. State boards of accountancy have final authority on the acceptance of individual courses for CPE credit.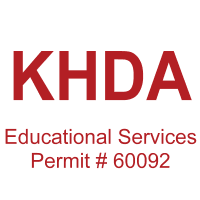 Euromatech is a Knowledge & Human Development Authority (KHDA) approved training institute in Dubai, licensed and approved to deliver training courses in the UAE.
The KHDA is the regulatory authority in the UAE, that oversees administering, approving, supervising, and controlling the activities of various education providers in the UAE.  We are proud of our commitment to ensuring quality training courses and status as a KHDA-approved training provider.
Taught by our team of highly qualified trainers, our KHDA approved training courses will provide you with an enriching learning experience and practical knowledge that will help you future-proof your career and support professional development within your organisation.