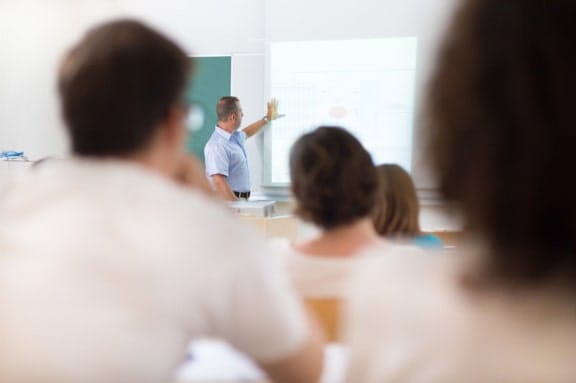 An Intensive 5-day Training Course
Innovation in Teams and the Organisation
Creating the Catalyst for Organisational Advancement
Format: Classroom
Duration: 5 days
Language: English
Accredited: CPE, KHDA Certified training courses
Innovation in Teams and the Organisation
INTRODUCTION
The EuroMaTech Innovation in Teams and the Organisation training course has been specifically developed to help leaders create and develop innovative and creative teams.  Having openminded, creative and innovative teams is key to organisation success in today's rapid technological advanced and agile work.  These organisations provide the catalyst for success.
This engaging and highly interactive Innovation in Teams and the Organisation training course will demonstrate and provide the key factors needed by leaders and organisations to create innovation within the workplace – heightening the overall success of the company.  It will focus on creating and developing inspirational thoughts and disruptive ideas to take the team to the next level.  This will be through developing and working on creative ideas, concepts and using neuroscience techniques to develop the mind of group ideas.  These are key factors to take highly effective teams to becoming highly innovative and creative teams.
This training course will highlight:
The change from transactional team processes to Innovative and Creative team skills by developing the correct team mindset
How to develop in the team the highly sought after skills and techniques of innovation, creativity and vision
Understand the process of innovation through Visualisation techniques
Applying neuroplasticity and neuroscience techniques to develop your teams power of innovation and creativity
Create the right environment and culture to achieve innovation excellence in the organisation
TRAINING OBJECTIVES
At the end of this EuroMaTech training course, you will learn to:
Learn the key principles of Innovative and Creative team development
Apply leading-edge techniques to develop your teams innovative mindset
Develop and enhance creative abilities
Inspire and lead others to greater possibilities
Create a culture and environment of innovation and creative excellence
---
WHO SHOULD ATTEND?
This training course is suitable to a wide range of professionals but will greatly benefit:
Senior Management
Heads of Department
General Management Disciplines: requiring innovative and creativity skills and techniques
Managers in Technical Disciplines: requiring innovative and creativity skills and techniques
TRAINING METHODOLOGY
Participants in this Innovation in Teams and the Organisation training course will receive thorough training on the subjects covered by the outline using a variety of proven adult learning teaching and facilitation techniques.  Training course methodology includes active presentations, interactive exercises, targeted video presentations, participative discussions and psychometric team profile assessment.  In addition, practical tools and techniques will be demonstrated that can be utilized immediately back in the workplace to improve performance.
TRAINING SUMMARY
Organisations sending delegates on this training course will gain:
Employees equipped in contemporary, leading-edge Innovative Leadership principles and mindset
Increase performance of innovation, generation of ideas and creativity in the workplace
Increased effectiveness and efficiency of projects with greater clarity and vision
Motivated employees, focused on the task
Present and future Organization Excellence
Delegates attending this Innovation in Teams and the Organisation training course will gain great benefit including:
Greater understanding of innovation and leadership effectiveness
Increased confidence in leading or managing innovation and creativity
Better efficiency and effectiveness in achieving projects in team situations
Increased interpersonal skills and enhanced behaviours
Advanced tools and techniques in developing leadership and team mindset
TRAINING OUTLINE
Day 1 - Developing Innovative and Creative Teams
Traditional Teams V Innovative and Creative Teams
Lessons from Millgram and Hawthorne on Team Purpose
Overcoming the 'Why' paradox in team situations
Leading Dynamic Change in the Team
Developing the Right Creative Team Environment
Team Role Profile: Psychometric Assessment tool
Day 2 - Team Dynamics, and Behaviours in Innovative Teams
Understanding Team Dynamics
From High Performing to Highly Innovative Teams
Increasing Performance through Behavioural Motivation
Applying Team Problem Solving techniques
Igniting the Spark of Team Innovation
Reaching Consensus and Decisions in Groups
Day 3 - Building Team Unity and Overcoming Negative Influences
Key Interpersonal Skills Needed in Creative Teams
Using Empowerment to maximize trust and influence
Building Personal Influence: trust and integrity
Overcoming Negativity in the team
Developing Team Motivation
Building Team Cohesion and Unity
Day 4 - Increasing Team Creative Performance
Managing Team Performance: Overcoming the 4 Problems
Setting powerful Team Objectives to maximize completion
Utilising Team Power for Innovative Idea Generation
Team SCALAR for Idealized Agile Innovation
Learning from AGILE Team
Gaining commitment through powerful feedback
Day 5 - Continuous Improvement In Organizational Innovation
Adopting Innovation and Creativity in the Organization Culture
Stop: Continue: New: Review Technique and System
Kaizen: Adding Value
Building on Continuous Improvement
Adopting Innovation and Creativity in the Organization
Summary and Review
Do you have any questions about this course?
Do you wish for us to conduct this course at your premises?
Discover In-House Solutions
ACCREDITATION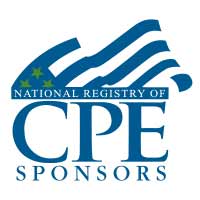 EuroMaTech is registered with the National Association of State Boards of Accountancy (NASBA) as a sponsor of continuing professional education on the National Registry of CPE Sponsors. State boards of accountancy have final authority on the acceptance of individual courses for CPE credit.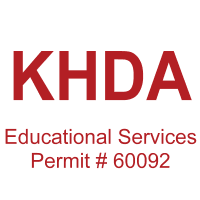 Euromatech is a Knowledge & Human Development Authority (KHDA) approved training institute in Dubai, licensed and approved to deliver training courses in the UAE.
The KHDA is the regulatory authority in the UAE, that oversees administering, approving, supervising, and controlling the activities of various education providers in the UAE.  We are proud of our commitment to ensuring quality training courses and status as a KHDA-approved training provider.
Taught by our team of highly qualified trainers, our KHDA approved training courses will provide you with an enriching learning experience and practical knowledge that will help you future-proof your career and support professional development within your organisation.