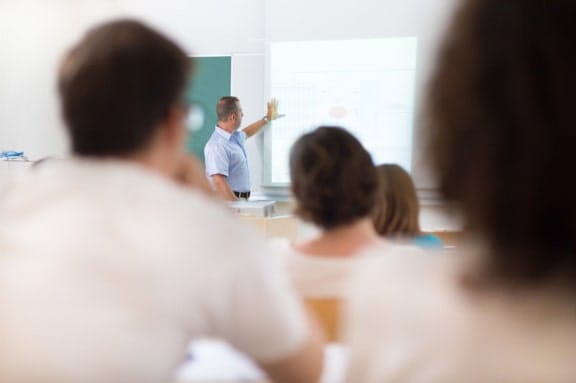 An Intensive 5-day Training Course
Fundamental Leadership Skills for Supervisors and Front Line Managers
Format: Classroom
Duration: 5 days
Language: English
Accredited: CPE, KHDA Certified training courses
Fundamental Leadership Skills for Supervisors and Front Line Managers
INTRODUCTION
This highly participative training course has been specifically designed to develop Supervisory and First Line Management personnel with the knowledge, skills and understanding to achieve excellence in the organisation.  This role is critical in the organisation which provides the leverage to ensure that high-level decisions are acted on and completed.
On this highly practical skills course you will understand the importance of the critical role of the Supervisor/First Line Manager, key leadership and management techniques, how to instil creativity and innovation, become more agile in the workplace as well as rapidly solve day-to-day problems and workforce issues.  In addition, you will learn to pro-actively delegate, provide clear communication and direction, control your team, as well as create a positive and motivated environment and culture.
Participants attending the Fundamental Leadership Skills for Supervisors and Front Line Managers training course will develop the following competencies:
Complete understanding of the importance of their role in the organisation
Practical analysis of risks, creative problem-solving and decision-making techniques to provide effective decisions
Powerful motivation, time management and delegating skills to increase Operational performance
Interpersonal and Communications Skills Techniques, presenting information, lead meetings and team briefings
Developing people, Coaching skills and increasing Team Performance
Highly effective leading and management skills
TRAINING OBJECTIVES
This Fundamental Leadership Skills for Supervisors and Front Line Managers training course aims to enable participants to achieve the following objectives:
Understand their role and critical importance to lead and manage
Determine effective problem-solving and rapid decision-making within their working environment
Apply powerful interpersonal techniques to improve communication
Apply development, coaching and feedback techniques to increase optimum people performance
Delegate effectively for maximum efficiency
---
WHO SHOULD ATTEND?
This EuroMaTech training course is open to a number of professionals interested in how to develop fundamental leadership skills for supervisors and front line managers and will predominately suit:
Supervisors
First Line Managers
Team Leaders
Those new to the role of Management
TRAINING METHODOLOGY
This EuroMaTech training course will combine highly professional presentations with interactive practical exercises, supported by video materials, targeted activities and case studies.  Delegates will be encouraged to participate actively in relating the principles taught and demonstrated to the particular needs of their workplace.
TRAINING SUMMARY
The Fundamental Leadership Skills for Supervisors and Front Line Managers training course is a combination of practical skills, techniques and knowledge to give confidence for those in this important role.  It has been specifically developed to ensure participants become better equipped to lead and manage using key ideas gained from leading experts in the profession.  This is essential training for those in supervisory and first line management positions, newly promoted or wishing to gain extra techniques in achieving excellence in the role.
TRAINING OUTLINE
Day 1 - The Critical Role of Supervisor and Front Line Manager
Defining The Importance Of The Supervisor And Front Line Manager Role
The Fundamental Leadership And Management Principles
Utilising Power Bases For Impact
Communicating Effectively With Differing Personalities
Building Integrity, Trust And Influence To Leading Your Team With Influence, Trust And Integrity
Managing Change To Ensure Maximum Performance
Day 2 - Creative and Innovative Problem Solving and Decision-Making
Analysing Problems And Assessing Risks
Effective Problem Solving And Decision-Making Process
Agile And Design Thinking Concepts And Creations
Factors In Innovative Workplace Environments
Powerful Technique For Creative Workplace Problems
Utilising The Decision-Making Tunnel Model
Day 3 - Mastering Communication and Interpersonal Skills
Identifying The Three Communication Barriers
Using PACT: Powerful Active Communication Techniques
Motivation For Dynamic Environments
Overcoming Negative Objections& Managing Conflict Assertively
Conducting Powerful Team Briefings & Effective Meeting Skills
Key Factors For Conducting Presentations
Day 4 - Developing Your Team and Others
Defining A Team
Understanding Team Dynamics
Team Development Factors: High Performing Teams
Positive Development: Training And Development Planning
Powerful 'On The Job' Coaching For Individual And Team Growth
Active Feedback Technique To Increase Optimum Performance
Day 5 - Time Management and Delegation
Time Management: Myths And Truths
Four Key Factors To Utilise Time For Effective Results
Time Management Principles To Become More Efficient
Mastering The Art Of Delegation: Delegating Effectively And Efficiently
Powerful Task Enrichment And Motivation Skills To Increase Performance
Summary And Review
Do you have any questions about this course?
Do you wish for us to conduct this course at your premises?
Discover In-House Solutions
ACCREDITATION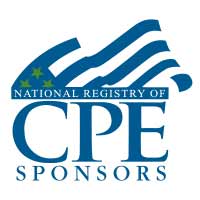 EuroMaTech is registered with the National Association of State Boards of Accountancy (NASBA) as a sponsor of continuing professional education on the National Registry of CPE Sponsors. State boards of accountancy have final authority on the acceptance of individual courses for CPE credit.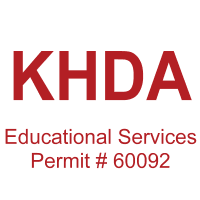 Euromatech is a Knowledge & Human Development Authority (KHDA) approved training institute in Dubai, licensed and approved to deliver training courses in the UAE.
The KHDA is the regulatory authority in the UAE, that oversees administering, approving, supervising, and controlling the activities of various education providers in the UAE.  We are proud of our commitment to ensuring quality training courses and status as a KHDA-approved training provider.
Taught by our team of highly qualified trainers, our KHDA approved training courses will provide you with an enriching learning experience and practical knowledge that will help you future-proof your career and support professional development within your organisation.