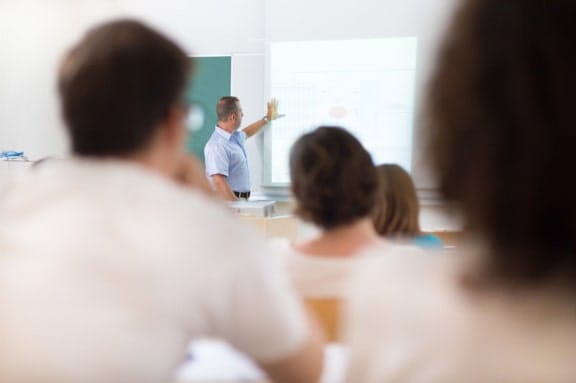 An Intensive 5-day Training Course
Business Relationship Management (BRM)
Format: Classroom
Duration: 5 days
Language: English
Accredited: CPE, KHDA Certified training courses
Business Relationship Management (BRM)
INTRODUCTION
Relationships are everywhere. Every function, department, and relationship can benefit from the BRM competencies. Designed to teach participants the skills they need to capture the benefits of the BRM capability- a powerful game-changer that can elevate any corporation into a thriving, productive organization.  It indicates a thorough knowledge of connecting relationships to results, and the mastery of fundamental concepts and skills necessary to prepare for your future as a valued partner within your organization. Unlock your organization's ability to thrive while developing transferable skills that will help you advance your career, no matter where you are.
Participants attending the Business Relationship Management training course will develop the following competencies:
The basic knowledge, skills, and mindsets of the BRM role
Feel confident knowing you are using proven industry best practices to build effective relationships and drive value
Be able to articulate the value and impact of BRM within your organization
Have the necessary information to begin growing the BRM capability in your organization
 Feel more confident in your role as a business relationship manager
TRAINING OBJECTIVES
This Business Relationship Management training course aims to enable participants to achieve the following objectives:
Mastery of the BRM concept, roles and its contribution to an organization's purpose. ​
Mobilize an organization beyond profit and products to encompass people, purpose, and planet​.
Integrate BRM completely into every element of your organization. ​
Practice the core BRM approaches, tools, and templates used to achieve results.
Advance the BRM capability to evolve culture, build partnerships, drive value, and satisfy purpose within your organization.
TRAINING METHODOLOGY
This EuroMaTech training course will combine presentations with interactive practical exercises, supported by video materials, activities and case studies. Delegates will be encouraged to participate actively in relating the principles of Business Relationship Management to the particular needs of their workplace.
TRAINING SUMMARY
The Business Relationship Management training course covers essential skills such as communicating persuasively and with impact, confidence to handle challenging situations and flexibility to adapt and being clear about who you are and who you want to be. This allows you to develop deeper relationships with those around you. This is crucial towards inspiring team members to achieve organizational goals and influencing individuals to support the team direction.
TRAINING OUTLINE
PROGRAMME OUTLINE
Day 1 - BRM Introduction - The Bigger Picture
Overview of BRM: The 5W1H questions answered
Relationship-Centered Organization
Theory of Relationshipism
The concept of "Triple Bottom Line"
BRM Capability, Role (Scope & Mindset), Activity Domains
BRM Challenges
BRM Role Competency Model
Day 2 : BRM Capability - Evolve Culture
Evolve Culture Framework
Purposeful Narrative
Desired Behaviors/Shared Ownership, Leadership-as-Practice
Influential Relationships
Personal Growth/Growth Mindset
Tools for "Evolving Culture": Storytelling, Language Matters, Relationship Network Directory
Day 3 - BRM Capability - Build Partnerships
Build Partnerships Framework
Relationship Maturity and Quality
Partnering Mindsets
Relationship Discovery
Relationship Nurturing
Tools for "Building Partnerships": Relationship Maturity Model (RMM), Relationship Strategy on a Page (RSOAP)
Day 4 - BRM Capability - Drive Value
What is Value?
Types of Value
Sources of Value
Drive Value Framework
Value Discovery, Realization & Results
Tools for "Driving Values": Idea Document, Value Plan, Value Optimization Report
Day 5 - BRM Capability: Satisfy Purpose
Satisfy Purpose Framework
Satisfying Purpose through the BRM Capability
Satisfying Purpose through the Triple Bottom Line
Social Value
BRM Team
BRM Team Definition
BRM Team Purpose, Mission, and Vision
Assessing the Value of a BRM Team
Organizing a BRM Team
Leading a BRM Team
Transition Management
Coaching BRMs
Do you have any questions about this course?
Do you wish for us to conduct this course at your premises?
Discover In-House Solutions
ACCREDITATION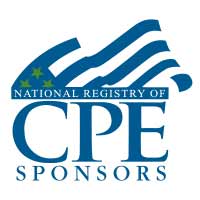 EuroMaTech is registered with the National Association of State Boards of Accountancy (NASBA) as a sponsor of continuing professional education on the National Registry of CPE Sponsors. State boards of accountancy have final authority on the acceptance of individual courses for CPE credit.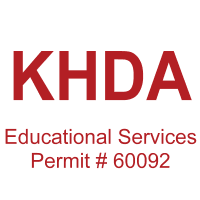 Euromatech is a Knowledge & Human Development Authority (KHDA) approved training institute in Dubai, licensed and approved to deliver training courses in the UAE.
The KHDA is the regulatory authority in the UAE, that oversees administering, approving, supervising, and controlling the activities of various education providers in the UAE.  We are proud of our commitment to ensuring quality training courses and status as a KHDA-approved training provider.
Taught by our team of highly qualified trainers, our KHDA approved training courses will provide you with an enriching learning experience and practical knowledge that will help you future-proof your career and support professional development within your organisation.