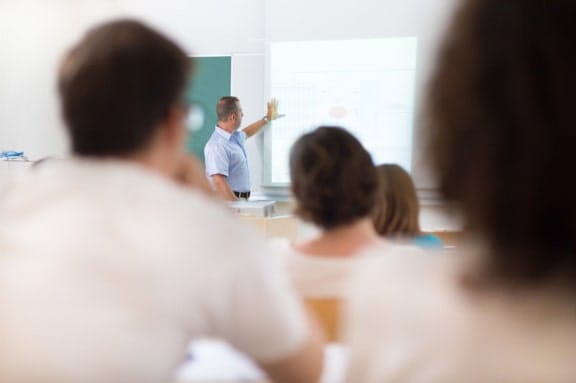 An Intensive 5-day Training Course
Business English & Communication Skills
Format: Classroom
Duration: 5 days
Language: English
Accredited: CPE, KHDA Certified training courses
Business English & Communication Skills
INTRODUCTION
English language is the critical competency that underpins relationships and performance among employees, contributing to a company's professionalism and professional credibility.  This EuroMaTech Business English & Communication Skills training course enables delegates to advance their language proficiency by advancing their knowledge of English grammar, punctuation and spelling then applying them to a range of business document and situations that require accurate and clear listening, speaking, writing and reading capabilities.
TRAINING OBJECTIVES
During this EuroMaTech Business English & Communication Skills training course delegates will develop competencies that map onto the CEFR level C1. By the end of the programme they will be able to:
Engage in extended English conversations, giving detailed information and resolving problems
Take accurate notes in English on unfamiliar topics during meetings and other events
Contribute effectively in English during meetings and other events, following discussions and arguments
Read and understand complex business literature written in English including reports and letters
Write a simple set of instructions in English that are easy-to-understand and follow
Write letters, reports and other business correspondence in English that communicate messages clearly
---
WHO SHOULD ATTEND?
People who want to develop a higher level of English language ability so they can communicate effectively at management and professional levels.
TRAINING METHODOLOGY
This interactive EuroMaTech Business English & Communication Skills training course combines presentations that share both theory and industry best practices with practical sessions in accordance with adult learning and blended learner-centred principles.
Participants will be engaged from the outset and have opportunities to put into practice the skills they develop and enhance during the course. We make the most of small and whole group exercises, demonstrations, reflective questions and answers, videos, case studies, peer exchange, brainstorming, learning games, role plays, story-telling, group dynamics and discussions.
We will spend time working one-on-one and in small groups to resolve the challenges participants face. They will leave with new ideas and skills they can implement as soon as they are back in their workplaces.
Participants are encouraged to reflect on and discuss their own professional issues and experiences. Overall 70% of training will be experiential and 30% will be theoretical.
TRAINING SUMMARY
The EuroMaTech Business English & Communication Skills training course develops advanced literacy skills in listening, speaking, reading and writing for people who speak English as a second or third language. During our five days together we practice these new skills in a variety of complex situations so delegates develop confidence in their proficiency. They leave able to understand and explain complex business documents and work situations with authority and professionalism.
TRAINING OUTLINE
Day 1 - Improving Confidence in Spelling
Helping you understand the basic building blocks of the English language – sounds, written expressions, essential spelling patterns and exceptions to these patterns - so you can read and write proficiently.
The 44 unique phonemes in English, that combine to form sounds, words and meanings
The 30 rules of spelling, which interplay with phonograms, affecting pronunciation and spelling
Spelling vs pronunciation: rhymes, patterns & sounds
British vs American English
Getting Your Style Right
Practical tips for sharpening consistency in language and structure.
Capital letters
Names and titles
Trade names and company names
Nations and places
Dates, time and ages
Money, numbers, percentages, weights and measures
Acronyms
Editing and Proof Reading Skills
Essentials of how to proof another person's words and edit so their words are read, understood and acted upon
How to use the BSI proofreading symbols
Marking-up on paper and on screen
Checking accuracy and commercial confidentiality
Copy editing various types of text with images and tables
Following an editorial style
Day 2 - Improving Reading Comprehension
Key strategies for improving comprehension of written text on the page and computer screen.
Retelling to develop deeper understanding of what is read
Visually representing the text with story maps and story frames
Making predictions from clues in the text
Questioning what the author is trying to communicate
Critical thinking: interacting, integrating, evaluating
Analysing Complex Business Literature
Reviewing documents such as business cases, business plans, briefing papers, technical reports, proposals and bids
Understanding summaries, recommendations and conclusions
Extracting information from key findings
Summarising and presenting your own conclusions
Responding to Letters and Emails
Extracting key information and acting on it quickly
Understanding why the letter or email has been written
Skim reading to identify key information
Identifying what you are being asked to do
Summarising the letter or email for other people.
Preparing for Meetings
Reading materials in advance and preparing to contribute effectively
Understanding the agenda, spotting gaps
Reading the advance materials, summarising and asking questions
Background reading to ensure you are fully briefed in advance
Day 3 - Sharpening up Active Listening
Become better at listening to and understanding others, taking into account their words, voice, facial expressions and body language.
Paying attention to words and body language
Controlling ourselves so we can learn from others
Asking good questions and listening to answers
Checking understanding and reframing
The power of silence.
Effective Facilitation
Helping teams identify issues, solve problems and make decisions
Core facilitation skills and practices
A toolkit for facilitators
Helping to create collaboration and consensus in teams
Problem solving and managing conflict
Building Confidence & Assertiveness
Strategies for managing conflict and developing constructive relationships with others
Understanding assertive, aggressive and passive behaviours
Building self-esteem and positive ways of behaving
Handling difficult situations, problems and conflicts
Applying assertiveness in different work situations
Managing Effective Meetings
Chairing and contributing to meetings that are useful to the team and individual participants
Producing materials that help the meeting run smoothly including agendas and briefing materials
Ensuring everyone contributes and their contributions are valued
Maintaining interest and participation throughout the meeting
Taking clear notes that summarise discussions, decisions and actions
Day 4 - Writing Instructions, Guidelines, Processes & Procedures
Writing instructions people find useful and will use
Mapping out instructions as step-by-step procedures
Explaining what functions are for and how to use them
Considering the needs of people with disabilities
Testing the instructions with real users
Gold Standard Letter Writing for Business
How to structure letters so your recipients read, understand and act on what they read
10 tips for writing better business letters
Using the inverted pyramid structure for letters
Writing an attention-grabbing first paragraph
Including personality and authenticity in letters.
Powerful Reports and Briefing Papers
How to create reports that meet the business needs of their readers, are concise, easy to understand and easy to apply to improve business decision making and operations
Collating and analysing primary and secondary data, drawing out conclusions & recommendations
Structuring reports so readers can easily find the information they are interested in
Clearly signalling the action we want stakeholders to take after reading the report
Use graphics and illustrations to highlight key findings and messages.
Creating Social Media Content
Choosing between the wide variety of tools to create social media content including blogs, slides, video, infographics, quizzes and podcasts
Tips to create engaging content stakeholders find interesting, relevant and useful
Creating an emotional connection with humour, human interest and storytelling
Ensuring relevance with breaking news, experiences and personal exchanges
Day 5 - Impactful Presentations
Presenting messages clearly so audiences participate positively and remember your key points.
Structuring presentations so key points are understood and remembered
How to include a call to action that leads to change
A positive image: body language, dress code and voice
Building rapport with the audience
Avoiding pitfalls: stage fright, hostile questions, yawning and other problems
Developing great visual aids.
Win Win Negotiations
Best practices for contributing positively to negotiations and decision making within organisations and with external parties
Core knowledge, skills and approaches in negotiating
Identifying interests and positions
Bargaining, expectations and concessions
Collaborative decision making.
Giving Feedback
Feedback is the compass that helps people understand what to do and how to do it. They know what is required of them, when they are delivering and when they need to do things differently.
Two purposes of feedback – highlighting performance and encouragement
Finding time-out space for one2one feedback
Keeping feedback timely and motivating
Planning a feedback conversation
Do you have any questions about this course?
Do you wish for us to conduct this course at your premises?
Discover In-House Solutions
ACCREDITATION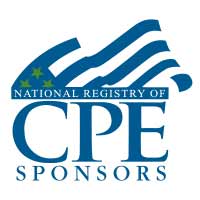 EuroMaTech is registered with the National Association of State Boards of Accountancy (NASBA) as a sponsor of continuing professional education on the National Registry of CPE Sponsors. State boards of accountancy have final authority on the acceptance of individual courses for CPE credit.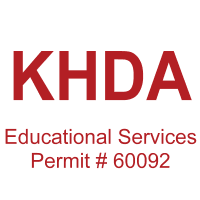 Euromatech is a Knowledge & Human Development Authority (KHDA) approved training institute in Dubai, licensed and approved to deliver training courses in the UAE.
The KHDA is the regulatory authority in the UAE, that oversees administering, approving, supervising, and controlling the activities of various education providers in the UAE.  We are proud of our commitment to ensuring quality training courses and status as a KHDA-approved training provider.
Taught by our team of highly qualified trainers, our KHDA approved training courses will provide you with an enriching learning experience and practical knowledge that will help you future-proof your career and support professional development within your organisation.