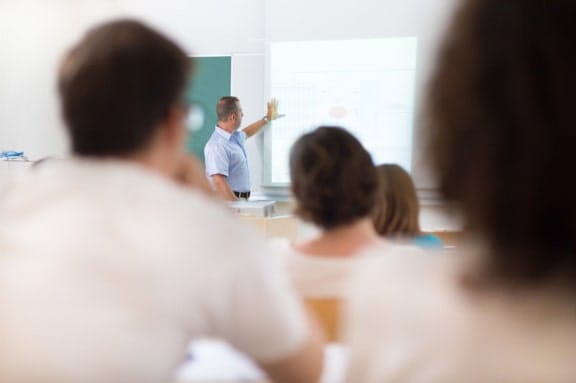 An Intensive 5-day Training Course
CyberSec First Responder (CFR)
Format: Classroom
Duration: 5 days
Language: English
Accredited: CPE, KHDA Certified training courses, CertNexus
CyberSec First Responder (CFR)
INTRODUCTION
This CyberSec First Responder (CFR) training course covers network defense and incident response methods, tactics, and procedures that are in alignment with industry frameworks such as NIST 800-61r2 (Computer Security Incident Handling Guide), US-CERT's National Cyber Incident Response Plan (NCIRP), and Presidential Policy Directive
(PPD)-41 on Cyber Incident Coordination, NIST 800.171r2 (Protecting Controlled Unclassified Information in Nonfederal Systems and Organizations). It is ideal for candidates who have been tasked with the responsibility of monitoring and detecting security incidents in information systems and networks, and for executing standardized responses to such incidents. The training course introduces tools, tactics, and procedures to manage cybersecurity risks, defend cybersecurity assets, identify various types of common threats, evaluate the organization's security, collect and analyze cybersecurity intelligence, and remediate and report incidents as they occur. This training course provides a comprehensive methodology for individuals responsible for defending the cybersecurity of their organization.
This training course is designed to assist students in preparing for the CertNexus CyberSec First Responder (Exam CFR-410) certification examination. What you learn and practice in this training course can be a significant part of your preparation.
To ensure your success in this course, specific prerequisites are mandatory to take. The program prerequisites can be accessed and viewed by visiting the following hyperlinked file: CFR Prerequisites, and  CertNexus Exam Blueprints.
TRAINING OBJECTIVES
In this training course, you will identify, assess, respond to, and protect against security threats and operate a system and network security analysis platform. You will:
Assess cybersecurity risks to the organization.
Analyze the threat landscape.
Analyze various reconnaissance threats to computing and network environments.
Analyze various attacks on computing and network environments.
Analyze various post-attack techniques.
Assess the organization's security posture through auditing, vulnerability management, and penetration testing.
Collect cybersecurity intelligence from various network-based and host-based sources.
Analyze log data to reveal evidence of threats and incidents.
Perform active asset and network analysis to detect incidents.
Respond to cybersecurity incidents using containment, mitigation, and recovery tactics.
Investigate cybersecurity incidents using forensic analysis techniques.
---
WHO SHOULD ATTEND?
This course is designed primarily for cybersecurity practitioners preparing for or who currently perform job functions related to protecting information systems by ensuring their availability, integrity, authentication, confidentiality, and non-repudiation. It is ideal for those roles within federal contracting companies and private sector firms whose mission or strategic objectives require the execution of Defensive Cyber Operations (DCO) or DoD Information Network (DoDIN) operation and incident handling. This course focuses on the knowledge, ability, and skills necessary to provide for the defense of those information systems in a cybersecurity context, including protection, detection, analysis, investigation, and response processes.
In addition, the course ensures that all members of an IT team—regardless of size, rank, or budget—understand their role in the cyber defense, incident response, and incident handling process.
TRAINING OUTLINE
Day One
Assessing Cybersecurity Risk
Identify the Importance of Risk Management
Assess Risk
Mitigate Risk
Integrate Documentation into Risk Management
Analyzing the Threat Landscape
Classify Threats
Analyze Trends Affecting Security Posture
Day Two
Analyzing Reconnaissance Threats to Computing and Network Environments
Implement Threat Modeling
Assess the Impact of Reconnaissance
Assess the Impact of Social Engineering
Analyzing Attacks on Computing and Network Environments
Assess the Impact of System Hacking Attacks
Assess the Impact of Web-Based Attacks
Assess the Impact of Malware
Assess the Impact of Hijacking and Impersonation Attacks
Assess the Impact of DoS Incidents
Assess the Impact of Threats to Mobile Security
Assess the Impact of Threats to Cloud Security
Day Three
Analyzing Post-Attack Techniques
Assess Command and Control Techniques
Assess Persistence Techniques
Assess Lateral Movement and Pivoting Techniques
Assess Data Exfiltration Techniques
Assess Anti-Forensics Techniques
Assessing the Organization's Security Posture
Implement Cybersecurity Auditing
Implement a Vulnerability Management Plan
Assess Vulnerabilities
Conduct Penetration Testing
Day Four
Collecting Cybersecurity Intelligence
Deploy a Security Intelligence Collection and Analysis Platform
Collect Data from Network-Based Intelligence Sources
Collect Data from Host-Based Intelligence Sources
Analyzing Log Data
Use Common Tools to Analyze Logs
Use SIEM Tools for Analysis
Performing Active Asset and Network Analysis
Analyze Incidents with Windows-Based Tools
Analyze Incidents with Linux-Based Tools
Analyze Indicators of Compromise
Day Five
Responding to Cybersecurity Incidents
Deploy an Incident Handling and Response Architecture
Mitigate Incidents
Hand Over Incident Information to a Forensic Investigation
Investigating Cybersecurity Incidents
Apply a Forensic Investigation Plan
Securely Collect and Analyze Electronic Evidence
Follow Up on the Results of an Investigation
Do you have any questions about this course?
Do you wish for us to conduct this course at your premises?
Discover In-House Solutions
ACCREDITATION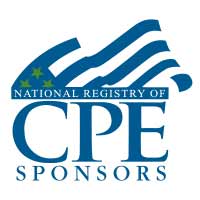 EuroMaTech is registered with the National Association of State Boards of Accountancy (NASBA) as a sponsor of continuing professional education on the National Registry of CPE Sponsors. State boards of accountancy have final authority on the acceptance of individual courses for CPE credit.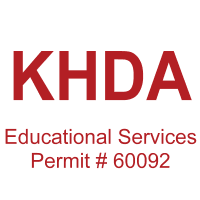 Euromatech is a Knowledge & Human Development Authority (KHDA) approved training institute in Dubai, licensed and approved to deliver training courses in the UAE.
The KHDA is the regulatory authority in the UAE, that oversees administering, approving, supervising, and controlling the activities of various education providers in the UAE.  We are proud of our commitment to ensuring quality training courses and status as a KHDA-approved training provider.
Taught by our team of highly qualified trainers, our KHDA approved training courses will provide you with an enriching learning experience and practical knowledge that will help you future-proof your career and support professional development within your organisation.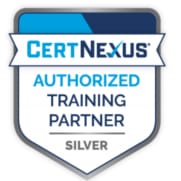 EuroMaTech is an Authorized Training Partner with CertNexus.
CertNexus is a vendor-neutral certification body, providing emerging technology certifications and micro-credentials for business, data, developer, IT, and security professionals. CertNexus' mission is to assist closing the emerging tech global skills gap while providing individuals with a path towards rewarding careers in Artificial Intelligence (AI)/Machine Learning, Data Science, Data Ethics, Internet of Things (IoT), and Cybersecurity. Successful CertNexus certification candidates come from representative organizations such as Ahold Delhaize, Barclays, Canon, Cisco, Ingram, Intel, Kaspersky, Optum, Starbucks, U.S. Air Force, U.S. Army, Verizon, Xerox, Zappos, and universities spanning over fifty countries