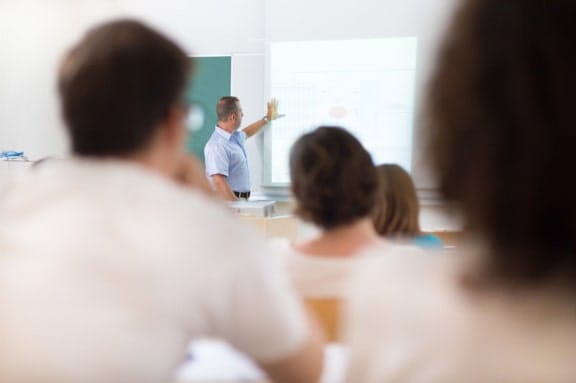 An Intensive 5-day Training Course
Certified Artificial Intelligence Practitioner™ (CAIP)
Format: Classroom
Duration: 5 days
Language: English
Accredited: CPE, KHDA Certified training courses, CertNexus
Certified Artificial Intelligence Practitioner™ (CAIP)
INTRODUCTION
Artificial intelligence (AI) and machine learning (ML) have become essential parts of the toolset for many organizations. When used effectively, these tools provide actionable insights that drive critical decisions and enable organizations to create exciting, new, and innovative products and services. This Certified Artificial Intelligence Practitioner™ (CAIP) training course shows you how to apply various approaches and algorithms to solve business problems through AI and ML, all while following a methodical workflow for developing data-driven solutions.
To ensure your success in this course, specific prerequisites are mandatory to take. The program prerequisites can be accessed and viewed by visiting the following hyperlinked file: CAIP Prerequisites, and CertNexus Exam Blueprints.
TRAINING OBJECTIVES
At the end of this training course, you will develop AI solutions for business problems. You will:
Solve a given business problem using AI and ML.
Prepare data for use in machine learning.
Train, evaluate, and tune a machine learning model.
Build linear regression models.
Build forecasting models.
Build classification models using logistic regression and k -nearest neighbor.
Build clustering models.
Build classification and regression models using decision trees and random forests.
Build classification and regression models using support-vector machines (SVMs).
Build artificial neural networks for deep learning.
Put machine learning models into operation using automated processes.
Maintain machine learning pipelines and models while they are in production.
---
WHO SHOULD ATTEND?
The skills covered in this training course converge on four areas—software development, IT operations, applied math and statistics, and business analysis. Target participants for this course should be looking to build upon their knowledge of the data science process so that they can apply AI systems, particularly machine learning models, to business problems.
So, the target participant is likely a data science practitioner, software developer, or business analyst looking to expand their knowledge of machine learning algorithms and how they can help create intelligent decision-making products that bring value to the business.
A typical participant in this course should have several years of experience with computing technology, including some aptitude in computer programming.
This training course is also designed to assist participants in preparing for the CertNexus® Certified Artificial Intelligence (AI) Practitioner (Exam AIP-210) certification.
TRAINING OUTLINE
Day One
Solving Business Problems Using AI and ML
Identify AI and ML Solutions for Business Problems
Formulate a Machine Learning Problem
Select Approaches to Machine Learning
Preparing Data
Collect Data
Transform Data
Engineer Features
Work with Unstructured Data
Day Two
Training, Evaluating, and Tuning a Machine Learning Model
Train a Machine Learning Model
Evaluate and Tune a Machine Learning Model
Building Linear Regression Models
Build Regression Models Using Linear Algebra
Build Regularized Linear Regression Models
Build Iterative Linear Regression Models
Building Forecasting Models
Build Univariate Time Series Models
Build Multivariate Time Series Models
Day Three
Building Classification Models Using Logistic Regression and k-Nearest Neighbor
Train Binary Classification Models Using Logistic Regression
Train Binary Classification Models Using k-Nearest Neighbor
Train Multi-Class Classification Models
Evaluate Classification Models
Tune Classification Models
Building Clustering Models
Build k-Means Clustering Models
Build Hierarchical Clustering Models
Building Decision Trees and Random Forests
Build Decision Tree Models
Build Random Forest Models
Day Four
Building Support-Vector Machines
Build SVM Models for Classification
Build SVM Models for Regression
Building Artificial Neural Networks
Build Multi-Layer Perceptrons (MLP)
Build Convolutional Neural Networks (CNN)
Build Recurrent Neural Networks (RNN)
Day Five
Operationalizing Machine Learning Models
Deploy Machine Learning Models
Automate the Machine Learning Process with MLOps
Integrate Models into Machine Learning Systems
Maintaining Machine Learning Operations
Secure Machine Learning Pipelines
Maintain Models in Production
Do you have any questions about this course?
Do you wish for us to conduct this course at your premises?
Discover In-House Solutions
ACCREDITATION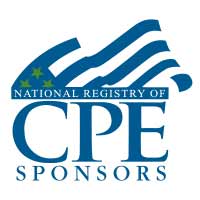 EuroMaTech is registered with the National Association of State Boards of Accountancy (NASBA) as a sponsor of continuing professional education on the National Registry of CPE Sponsors. State boards of accountancy have final authority on the acceptance of individual courses for CPE credit.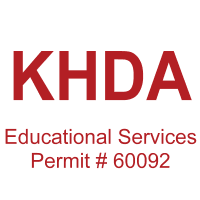 Euromatech is a Knowledge & Human Development Authority (KHDA) approved training institute in Dubai, licensed and approved to deliver training courses in the UAE.
The KHDA is the regulatory authority in the UAE, that oversees administering, approving, supervising, and controlling the activities of various education providers in the UAE.  We are proud of our commitment to ensuring quality training courses and status as a KHDA-approved training provider.
Taught by our team of highly qualified trainers, our KHDA approved training courses will provide you with an enriching learning experience and practical knowledge that will help you future-proof your career and support professional development within your organisation.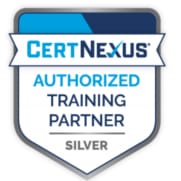 EuroMaTech is an Authorized Training Partner with CertNexus.
CertNexus is a vendor-neutral certification body, providing emerging technology certifications and micro-credentials for business, data, developer, IT, and security professionals. CertNexus' mission is to assist closing the emerging tech global skills gap while providing individuals with a path towards rewarding careers in Artificial Intelligence (AI)/Machine Learning, Data Science, Data Ethics, Internet of Things (IoT), and Cybersecurity. Successful CertNexus certification candidates come from representative organizations such as Ahold Delhaize, Barclays, Canon, Cisco, Ingram, Intel, Kaspersky, Optum, Starbucks, U.S. Air Force, U.S. Army, Verizon, Xerox, Zappos, and universities spanning over fifty countries