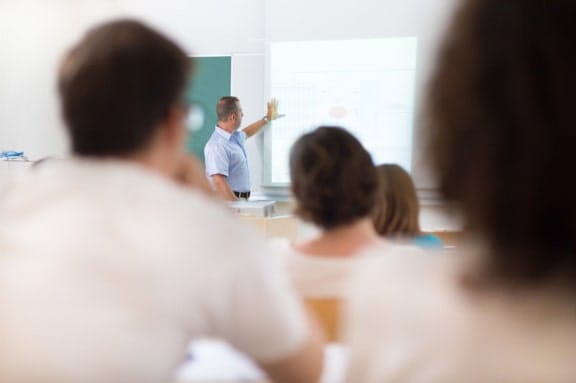 An Intensive 5-day Training Course
The 10-day LNG Bunkering and LNG Pricing Program
Format: Classroom
Duration: 5 days
Language: English
Accredited: CPE, KHDA Certified training courses
The 10-day LNG Bunkering and LNG Pricing Program
INTRODUCTION
Natural gas currently accounts for 22% of aggregate global energy supply. LNG is the most energy efficient fossil fuel – it offers important energy saving benefits when it is used instead of oil or coal. It is also a source of hydrocarbons for petrochemical feedstock and a major source of elemental sulphur.
LNG's popularity as an energy source is expected to grow substantially in the future because LNG can help achieve two important energy goals for the 21st century – providing the sustainable energy supplies and services needed for social and economic development and reducing adverse impacts on global climate and the environment in general.
The use of gaseous fuel in internal combustion engines and boilers on land has been common since the 1850s but it could not be readily applied to marine transport because of the space required to store the fuel on-board. The gas is inflammable and can form explosive mixtures with air, therefore the fuel system, fuel storage and the fuel gas containment onboard and in the engine room must be very carefully designed and operated.
This interactive, applications-driven LNG Bunkering and LNG Pricing training course will highlight the wide array of LNG business features from beginning to the end, including LNG resources, its purification processes, refrigeration, compression, transportation, market dynamics, pricing and its business economics. This course is designed to help professionals to expand their business knowledge and stay top of LNG business dynamics.
Participants on EuroMaTech's LNG Bunkering and LNG Pricing training course will develop the following competencies:
Gain better understanding of the dynamics of the entire LNG value chain
Understand LNG production, storage, transportation and distribution
Identify LNG Pricing Issues, Structures, for exports
Distinguish various sales, marketing terms and conditions
Develop their skills in LNG Bunkering
Improve their technical, commercial, regulatory and safety issues in Bunkering  
TRAINING OBJECTIVES
By the end of this EuroMaTech training course on LNG Bunkering and LNG Pricing, participants will be able to:
Understand the salient points of LNG, production, transportation, pricing and its business economics.
Improve their skills in LNG supply-demand, global production, and global market dynamics.
Master the LNG Supply, Sales and Purchase agreements
Learn the strategic initiatives; to mitigate risk; and to direct operational decision making
Understand the importance of LNG as a Bunker fuel
Distinguish the relative merits Onshore and Onboard storage of LNG Bunkering
Learn about the importance of Vaporiser, Gas engines, Dual fuel systems in Bunkering
Master Bunkering procedures    
---
WHO SHOULD ATTEND?
EuroMaTech's LNG Bunkering and LNG Pricing training course is suitable to a wide range of professionals but will greatly benefit:
Business Development managers
Corporate Planning professionals
Geoscience & Engineering professionals
Supply Planners & Scheduling professionals
Government regulators
Law professionals
Tax & Finance advisors
Auditing personnel
Compliance officers
Equity analyst and Bankers
Joint Venture officers
Negotiators and Contracting professionals
Trading professionals
TRAINING METHODOLOGY
The LNG Bunkering and LNG Pricing training course will utilise a variety of proven management learning techniques to ensure maximum understanding, comprehension and retention of the business tools, techniques and best practices presented. The daily workshops will be highly interactive and participative. Participants will learn by active participation throughout the programme through the use of materials, case study exercises, quizzes, training videos and discussion of business cases issues in their organizations.
Short Videos
Overview of Natural Gas industry
Gas Exploration and Production Success Factors
Global Transportation of LNG
Floating-LNG-Concept-2014
Floating LNG-Prelude-2016
Major Pipeline Construction Planning, & Development
Future Energy Trends
Pricing & Market Data Reporting
Major Risk Factors – BP Macondo Accident
Case Studies
Natural gas estimation
Calculating gas pipeline tariff
Cost considerations for long distance onshore, offshore gas pipelines, and LNG Transportation
Calculating Net Present Value (NPV), Maximum   Exposure, Payback period, and the Internal Rate of Return
LNG Project Finance Options
LNG Project Management Considerations
LNG Sales & Purchase Contracts
LNG Price Disparity in Different Regions
What Are Pricing Structures Key To Future Of LNG Exports?
Oil Price-Linked LNG
What is a Futures Contract?
What is an Option? Where are these Options utilized?
Price Risk Management Natural Gas Hedging by "locking" in the price in Futures Contract
Price Risk Management through Options Contract to mitigate exposure to declining prices
Supplementary Data
Major LNG Projects of the World
Challenges and Opportunities in LNG business
Glossary & Abbreviations in Oil & Gas Industry 
TRAINING SUMMARY
This unique EuroMaTech training course on LNG Bunkering and LNG Pricing covers critical areas of operation of LNG Global business in today's highly competitive and fastest growing fossil fuel business. Participants will master wide array of LNG business critical skills that will improve their technical competence and business acumen.
TRAINING OUTLINE
Day 1 - Setting the Introductory LNG Scene in Global Energy Industry
Introduction to the LNG Industry

Exploration, development and LNG production, shipping, importation
Cost and value drivers; shareholder expectations
The value chain: from wellhead to burner tip
Players: governments, NOCs, IOCs, banks and insurers, etc.

Natural Gas Value Chain

Exploration and production
Processing and Production
Sales gas transmission
Underground storage
Distribution
Sales gas and product specifications

Global Production

Where and who are the producers of LNG
Projects currently under development

Global Markets

Where and who are the users of LNG
Projects currently under development

Gas Conditioning Processes

Excess water removal
Contaminants removal
NGL separation
Day 2 - Essential Logistics of LNG
Nitrogen Rejection Processes

Cryogenic process
Absorption process (using lean oil or solvent) Membrane separation
Adsorption process (activated carbon) Storage System

Storage tanks

Vapour recovery system LACT unit
Sampling
Natural Gas Transportation
Pipeline components
Compressor stations
Metering stations
Valves
Control stations

Pipeline Operations

Basics of gas pipeline
Gas flow measurement

Liquefied Natural Gas (LNG)

Why LNG a growth industry
Compression & Refrigeration
Transportation of LNG
Major LNG Exporting nations
Major Importing nations
Day 3 - LNG Pricing Structures for Exports, Marketing and Project Risks
LNG Sales, Marketing and Trade

Price disparity in different regions
LNG Benchmarks
Major changes in LNG business

LNG Pricing Structures and Price Dynamics

Natural Gas Prices
Regional Pricing Disparity
Pricing Structures Key To Future Of LNG Exports
Oil Linked LNG Pricing

Business Sector

Industry and market Structure
Natural gas demand
Natural gas supply
Economics of the natural gas plants

Global Markets

Where and who are the users of LNG
Projects currently under development

Key Project Risk and Value Identification

Understanding the fundamental commercial drivers for project success
Identification of key project risks (from a commercial perspective) and mitigation strategies
Reserves definitions and reserves certification
Completion and cost overrun risks
Cost linkages to oil and gas prices

Maximizing Profitability of   Gas Plant Assets

The performance strategy— integrated gas plant
The successful information strategy
Operations strategy
Day 4 - LNG Project Financing and Project Management
Gas Plant Project Management

Project Management Overview
Industry Perspective
The Project Management Process
Project Controls & Quality Controls
Quality Assurance
Commissioning and Start-up

Dispute Prevention & Arbitration

Disputes
Arbitration and expert determination

Commercial Structures

Alternative Commercial Structures
Complexity of integrating requirements
FOB versus DES sales

LNG Project Financing Essentials

Financial structures in LNG
Investment decision making
The key value drivers in LNG financing

Overview of LNG Financing Options

Balance financing
ECA and multilateral agency funding
Capital markets
Asset based financing
Project financing and structured recourse financing
Day 5 - LNG Agreements, Regulations and Future Trends
LNG Agreements

Overview of the contractual Terminology
Stakeholder analysis and drivers
Upstream Agreements
LNG Supply Purchase Agreements SPA
EPC Contracts
LNG Shipping arrangements/agreements
LNG regasification Terminal Agreements
Fiscal and legal regimes worldwide
Production sharing arrangements

Regulations

The history of regulations
The market under regulation
The environmental impact

The Future Trends in Natural Gas Trends

Trends in LNG markets
Latest changes and movements in LNG trading
The impact of shale gas
Hubs vs. oil for price setting
Market shifts in importation and liquefaction
Mid and small scale LNG
Floating and niche LNG concepts
Day 6 - Using Gas as a Fuel
The Basics
Safety design aspects
Other potential gases
Gas engines
Duel fuel engines
Gas Fuel engine
Gas-Diesel engine
Boilers
The problem areas
Roll over
Boiling liquid/expanding Vapour explosion (BLEVE)
Sloshing
Methane slip
Rapid phase transition
Other safety risks
Day 7 - Storage for Bunkering
Onshore storage
Liquid gas
Membrane
On-board storage
Independent tanks
Type A
Type B
Containerised Type C
Bi-lobe Type C Tanks
Compressed gas
Shore storage
Safe Zones
Pumped Supply
Pressure differential supply shore handling
Vapour return
Liquefaction
Local re-liquefaction
Liquefaction Plant
Day 8 - On-board Fuel system
Vaporiser
Gas Compressor
Gas Engine
Duel fuel system
Boilers
Gas combustion units (GCU)
Gas combustion units
Re-liquefactions
Secondary fuel supply
Hazardous spaces
Gas detection
Gas extraction
Double walled piping
Emergency shut down ESD systems
ESD engine protection
LNG bunker barges
Day 9 - Bunkering Procedures
Establishing safe zones
Bunker transfer equipment
Connection Shore and ship schematic
Gassing up delivery side
Cooling down delivery side
Purging ship side and hose
Reducing tank pressure
Displacing LNG with methane at completion
Displacing methane with nitrogen
Line inverting
Line purging
Level monitoring
Safety issues
General arrangement of shore and ship LNG transfer schematic Gassing up delivery side
Gassing up with methane and cooling down the shore line with LNG Cooling down delivery side
Cooling down the shore pump with LNG by circulating LNG back to the shore tank Purging ship side and hose
Day 10 - The LNG Fleet and Commercial Considerations
In service and On order
Future developments
EU initiatives
Short sea shipping & domestic
Deep sea
Pricing
LNG composition
Invoicing and quantities
Bunkering Delivery Receipt ( BDR)
Innovative technologies
Future trends in LNG
Wrap-up of LNG business
Wrap LNG Bunkering
Do you have any questions about this course?
Do you wish for us to conduct this course at your premises?
Discover In-House Solutions
ACCREDITATION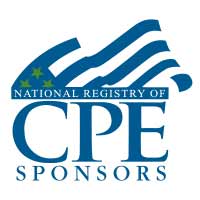 EuroMaTech is registered with the National Association of State Boards of Accountancy (NASBA) as a sponsor of continuing professional education on the National Registry of CPE Sponsors. State boards of accountancy have final authority on the acceptance of individual courses for CPE credit.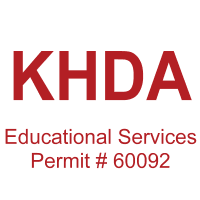 Euromatech is a Knowledge & Human Development Authority (KHDA) approved training institute in Dubai, licensed and approved to deliver training courses in the UAE.
The KHDA is the regulatory authority in the UAE, that oversees administering, approving, supervising, and controlling the activities of various education providers in the UAE.  We are proud of our commitment to ensuring quality training courses and status as a KHDA-approved training provider.
Taught by our team of highly qualified trainers, our KHDA approved training courses will provide you with an enriching learning experience and practical knowledge that will help you future-proof your career and support professional development within your organisation.