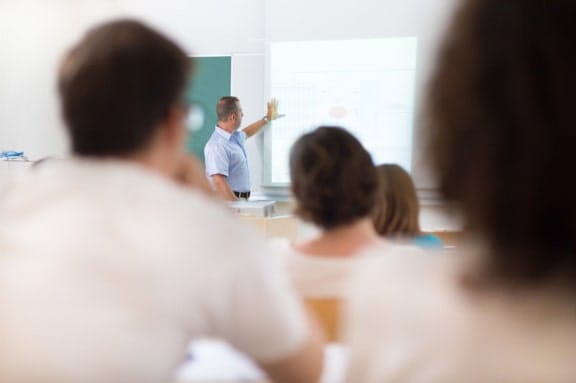 An Intensive 5-day Training Course
The 10-day Gas Metering & Station Design & Operation, and Instrumentation, Measurement & Control of Gas Compressors
Format: Classroom
Duration: 5 days
Language: English
Accredited: CPE, KHDA Certified training courses
The 10-day Gas Metering & Station Design & Operation, and Instrumentation, Measurement & Control of Gas Compressors
INTRODUCTION
Gas metering is such an important facet in the modern world. There are so many hidden factors to consider. What is allowed? What is not allowed? What is best practice? What standard should be adhered to? The list seems endless.
This unique EuroMaTech training course on Gas metering and Station Design & Operation has been designed to guide the engineers and other personnel, tasked with this all-important function, in considering all the options and opportunities available to them. It has been structured to assist in the design and operation of natural gas metering facilities. The workshop looks at applicable standards, research, good practice, maintenance issues, design issues, etc.
Participants attending the Gas Metering and Station Design and Operation training course will develop the following competencies:
A thorough understanding of options available for gas metering, and how the devices operate
An ability to suggest the most appropriate measuring device for a specific application
Consider associated equipment, instrumentation and devices that go with gas metering stations
Understand flow computing, with respect to flow standards and flow conditions
TRAINING OBJECTIVES
EuroMaTech's Gas Metering and Station Design and Operation training course aims to help participants to achieve the following objectives:  
Appreciate the most important gas measuring devices
Make appropriate suggestions of the correct instrument for a specific application
Take a gas metering station from the conception phase to a state of completeness and readiness
Design, select and calibrate according to well established standards
Ensure that all maintenance aspects have been considered and implemented correctly
TRAINING METHODOLOGY
The Gas Metering and Station Design and Operation training course will utilize well proven adult learning techniques, in order to ensure that maximum learning takes place. The focus will be on comprehension and information retention. This will include, but not be limited to, effective presentations, open discussions, simulations, paper exercises, individual and group exercises, and a computerised assessment of each chapter covered. Delegates will receive a comprehensive manual as well as a pdf version of the slides used. Questions are encouraged at all times.
TRAINING SUMMARY
This EuroMaTech training course covers critical areas of importance. Participants will acquire and develop essential skills, at the right time and at the right pace, based on building up a rock-solid foundation on Modern Gas Metering and Station Design and Operation.
TRAINING OUTLINE
Day 1 - Natural Gas Properties and Basic Fluid Laws
Gas properties
Thermodynamic state properties
Transport properties
Temperature and pressure measurement
Bernoulli's equation
Friction losses
Ideal gas and assorted gas laws
Day 2 - General Characteristics, Performance of Flow Meters & Differential Flow Measurement
System characteristics
Instrumentation signals
Flow range
Performance
Sizing and calibration
Selection criteria
InstallatioOrifice
Venuri
Flow nozzles
Pitot and averaging pitot
AGA 3 standard
Day 3 - Positive Displacement and Turbine Measurement
Rotating vane
Oscillating piston
Oval gear
Helix meter
Slippage
Turbine meter
Rotating paddle meter
Erosion and corrosion
AGA 7 standard
Day 4 - Ultrasonic and Coriolis Flow Measurement
Time of flight
Doppler
Hybrid flow meters
Usage and installation considerations
AGA 8 standard
Coriolis principles
Coriolis performance
AGA 11 standard
Other forms of flow measurement (just for completeness)
Day 5 - Flow Measuring Systems and Other Considerations
Meter runs
Proving systems
Time delays
Quality systems
Custody transfer
Flow computers and communication
Calculation routines
Reporting procedures
Pipeline and Regulatory Auditors
Day 6 - Introduction to the World of Quality Measuring Instruments, Measurement Accuracy and Quality Assurance
Measurement standards
Traceability of standards
Quality assurance
Response
Systematic and other errors
Factors influencing accuracy
Probability and STD
Control limits
Statistical decision rules
Reproducibility
Day 7 - Sampling & Conditioning, and Gas Chromatography
Sampling and conditioning
Analyser systems
Analysis and sampling
Process conditions
Dead volume and phase diagrams
Specific engineering issues
Sample lag and sample recovery
Sampling example
Gas chromatography
Retention factor and columns
Band broadening
Carrier gasses and peak selection
Types of GC's
Advanced process GCs
Day 8 - Heating Value, Oxygen and Moisture Analysis and Spectroscopy
Calorimetry
Heating values
Wobbe index and CARI
Causes of oxygen in natural gas
Oxygen measurement
Combustion possible interferences
Background gas interference
Types of spectral absorption
Spectral ranges
Diffraction methods
Assorted spectrometers
Dealing with results
Day 9 - Process Control and Loop Tuning for Gas Processes
Process control

Feed back
Feed forward
Open vs closed loop

The PID controller
Open loop tuning
Closed loop tuning
Other methods of tuning
Day 10 - Measurement Uncertainty
10 – Measurement Uncertainty
The need
Statistical considerations
Precision and bias
Sensitivity
Combined uncertainty
Examples
Do you have any questions about this course?
Do you wish for us to conduct this course at your premises?
Discover In-House Solutions
ACCREDITATION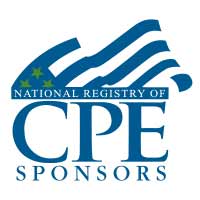 EuroMaTech is registered with the National Association of State Boards of Accountancy (NASBA) as a sponsor of continuing professional education on the National Registry of CPE Sponsors. State boards of accountancy have final authority on the acceptance of individual courses for CPE credit.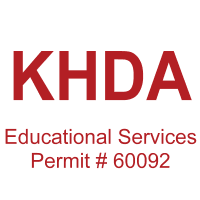 Euromatech is a Knowledge & Human Development Authority (KHDA) approved training institute in Dubai, licensed and approved to deliver training courses in the UAE.
The KHDA is the regulatory authority in the UAE, that oversees administering, approving, supervising, and controlling the activities of various education providers in the UAE.  We are proud of our commitment to ensuring quality training courses and status as a KHDA-approved training provider.
Taught by our team of highly qualified trainers, our KHDA approved training courses will provide you with an enriching learning experience and practical knowledge that will help you future-proof your career and support professional development within your organisation.