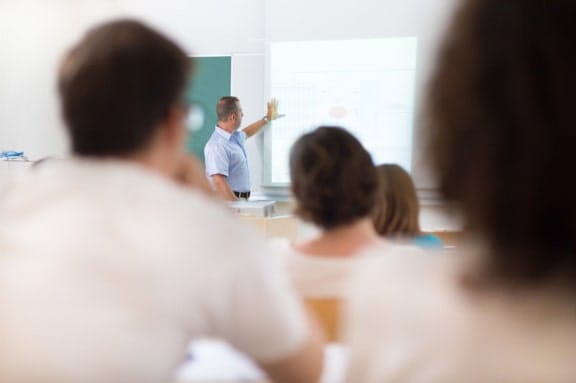 An Intensive 5-day Training Course
Oil & Gas Field Operations
Format: Classroom
Duration: 5 days
Language: English
Accredited: CPE, KHDA Certified training courses
Oil & Gas Field Operations
INTRODUCTION
Oil and Gas field operations training course will provide the participants with an integrated view of the oil & gas field production and related facilities. It will also present an overview/fundamental understanding of the wide range of oilfield production handling and treatment equipment. It will also provide the participants with an overall understanding of the fluid behavior inside the reservoir, through the downhole tubular and the processing facilities. It is exceptionally useful for those who would like to obtain an overview of the oil & gas business, industry components, production technology and different recovery methods. 
TRAINING OBJECTIVES
TRAINING METHODOLOGY
The programme will include a number of exercises aimed at enhancing each participant capability to conduct various oil field production problems. A number of short films and animated exercises will be presented during the programme to enhance the participants' knowledge about the oil & gas field operations. 
---
WHO SHOULD ATTEND?
PROGRAMME OBJECTIVES 
Provide the participants with an overview of global oil & gas related statistics
Provide the participants with an overview of upstream, middle stream and downstream operations and related facilities
Provide the participants with an understanding of various methods and techniques used throughout the Oil & Gas Industry to explore, drill, produce, treat and transport oil, gas and their products
Provide the participants with an understanding of various field facilities from the reservoir to end users
Understand oil & gas field operational problems and troubleshooting
Understand various production and recovery techniques and methods
Provide the participants with an understanding with regards to evaluating oil & gas reserves, artificial lift and enhancing recovery
Get a general feel for conducting economic evaluation on field development projects and risk analysis 
TRAINING METHODOLOGY
PROGRAMME SUMMARY
This 5 day programme will provide an overview of the oil & gas field operation processes and related surface facilities.  The delegates will gain an improved knowledge about various aspects of the oil & gas field operations.
TRAINING SUMMARY
PROGRAM OUTLINE
Day 1 -
Oil & Gas Upstream dynamics
Global Energy Statistics: Reserves, Production, Transportation, Consumption
Oil & Gas Industry Components, NOCs, INOCs and IOCs; Oil and Gas Storage, Gas Flaring, Petroleum Trade, Oil Price Volatility
The Upstream Operations

Exploration and Seismic
Drilling Operation and Rig Components
Deviated and Horizontal Drilling
Well Testing, Completion and Production
Well Damage and Treatment
Day 2 -
Oil & Gas production
Rock and Fluid Properties
Reserves Determination
Reservoir Properties and Performance
Production Methods and Facilities
Artificial Lift Methods and Facilities
Oil & Gas Recovery Methods
New Frontiers: Shale Oil Tight Oil, Tight Gas, Heavy Oil
Landscape Changes: Smart Technologies, Innovations, New Trends
Day 3 -
Oil & Gas Downstream
The Downstream Operations

Wellheads, Manifolds
Separator components and Troubleshooting
Oil & Gas Treatment and Facilities
Oil Tank Types
Day 4 -
Oil & Gas Processing & Refining
Oil & Gas Rate Measurement
Pipeline Pigs types
Valve Types
Oil & Gas Processing Methods and Facilities
Pumps and Compressors Types
Refinery Operations and Products
Day 5 -
Oil & Gas Field Development
Field Safety
Corrosion & Scale Control
Oil & Gas Field Development Economic Evaluation
What are the considerations in selecting proper technology, capital, and operating costs for the project?
Latest tools, techniques, and practices
ACCREDITATION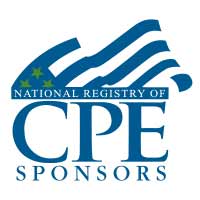 EuroMaTech is registered with the National Association of State Boards of Accountancy (NASBA) as a sponsor of continuing professional education on the National Registry of CPE Sponsors. State boards of accountancy have final authority on the acceptance of individual courses for CPE credit.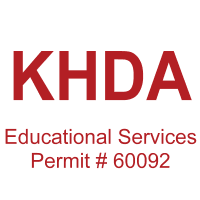 Euromatech is a Knowledge & Human Development Authority (KHDA) approved training institute in Dubai, licensed and approved to deliver training courses in the UAE.
The KHDA is the regulatory authority in the UAE, that oversees administering, approving, supervising, and controlling the activities of various education providers in the UAE.  We are proud of our commitment to ensuring quality training courses and status as a KHDA-approved training provider.
Taught by our team of highly qualified trainers, our KHDA approved training courses will provide you with an enriching learning experience and practical knowledge that will help you future-proof your career and support professional development within your organisation.