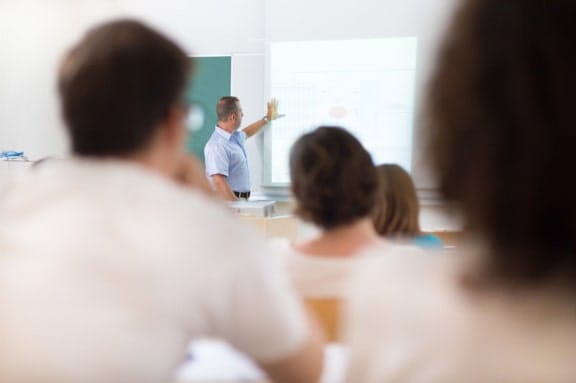 An Intensive 10-day Training Course
Document and Record Management and Security
Standards and Advanced Practices
Format: Classroom
Duration: 10 days
Language: English
Accredited: CPE, KHDA Certified training courses
Document and Record Management and Security
INTRODUCTION
The cornerstone of any enterprise is adequate capture, storage and management of documents and records. As the volume of both paper and electronic documents and record increases exponentially, the need for their proper management also increases, together with the need to adequately retain the documents and provide for their security. The available standards in these areas are ISO 15489 and ISO 27001. As the world moves towards electronic documents and internet-based solutions the requirement for paper documents diminishes, while the need for electronic documents grows. However, electronic documents carry their own characteristics and therefore the proper adoption and implementation of Electronic Document Management System (EDMS) is of a vital importance to any enterprise, as it can make a difference between the optimization of the processes, reduction of costs or just misplaced investment.
This EuroMaTech training course covers the strategies, tools, and technologies used to capture, categorise, manage, store, preserve (archive), and deliver documents and records in support of business processes, through the adequate implementation of ISO 15489 and ISO 27001, with focus on planning, adopting and using EDMS in any enterprise.
Participants attending will develop the following competencies:
Understand the elements of Data Life Cycle
Learn the requirements of ISO 15489 and ISO 27001
Define adequate document and records management architecture
Differentiate between adequate and inadequate Electronic Document Management Systems
Learn how to identify cyber security threats for their documentation
Avoid the most common pitfalls of data rights management
Understand the benefits and threats of new technologies like Cloud and Blockchain, IoT and other developed or developing technologies
TRAINING OBJECTIVES
The EuroMaTech training course aims to help participants to develop the following critical objectives:
To understand document and records management lifecycle
To understand ISO 15489 Records Management Standard
To understand ISO 27001 Information security Management Standard
Concepts for managing information and content with focus on Electronic Document Management Systems
Review industry leading solutions for EDMS
Using metadata, business classification scheme, taxonomy and setting retention plans for the benefit of the organization and workforce
Develop document and records storage models, audit trail and storage technologies,
Review the security requirements and put together controls for managing confidential and private documents
Get acquainted with the leading EDMS software providers
Get acquainted with new technologies like Cloud and Blockchain
---
WHO SHOULD ATTEND?
This EuroMaTech training course is suitable for a wide range of Document Controllers, Office Staff, Information Technology professionals as well as any professionals working with records and documents, but will be particularly beneficial to:
Professionals and leaders who wish to learn more about document management strategies for improving organisational efficiency
Personnel moving into leadership roles to embrace better controls for managing paper and electronic documents
Information Security Professionals
Document Controllers and Administrators
Document and Records Management Personnel
Document Management Supervisors
Suppliers, Solution Providers and Vendors
Executives
Users of Document and Records Management
Personnel seeking to enhance their skills
IT Management
Technical Staff
TRAINING METHODOLOGY
Participants on training course will learn by active participation through the use of a wide variety of instructional techniques and adult learning methods. The process will go through trainer explaining issues, using real world examples, delegates will then learn trough discussion, work on the cases and critique the solutions, using the information provided.
This training course will combine presentations with instructor-guided interactive discussions between participants relating to their individual interests. Practical exercises, video material and case studies aiming at stimulating these discussions and providing maximum benefit to the participants will support the formal presentation sessions. Above all, the course leader will make extensive use of case examples and case studies of issues in which he has been personally involved.
TRAINING SUMMARY
This EuroMaTech training course covers all the essential skills needed to understand, use and apply document and records management and all the essential skills needed to understand, use and apply ISO 15489 records management standard and ISO27001 information security either for paper based or electronic based systems, or hybrid systems, as they are the most common. There will be discussions on the use of software, best practice implementation as well as the pitfalls of inadequate solutions.
This Document and Record Management and Security training course will also concentrate on the skills required to effectively deploy and maximise the benefit of document and records management as well as manage the outcomes and deliver business benefits through the application of ISO standards 15489 and 27001. All participants will return to their organizations with a detailed understanding and have developed action plans to implement document and records management successfully in their organisations with focus on developing and implementing adequate EDMS architecture and solution.
TRAINING OUTLINE
Programme Outline
Day 1 :  Data Management-Management of Documents and Records
Definitions
Data Life Cycle

Create
Store
Use
Share
Archive
Destroy

Data Rights Management
Data Inventory and Discovery
Data Ownership
Day 2 : Documents and Records Management Standards
ISO 15489

Requirements
Audit
Implementation

ISO 27001

Requirements
Audit
Implementation
Day 3 : Management of Electronic Documents and Records
Converting from paper to electronic
Information as an Asset of the Enterprise
Understanding the Terminology of records management
Document and Records Management Strategies
Information Governance
Day 4 : Documents and Records Management Compliance
ISO27001 implementation plan
Records Management Audit Register creation and sustainability
Importance of File Plans, Metadata Plan, Retention Schedule
Understanding Security and Compliance related to local and international laws
Impact of General Data Protection Regulation (GDPR)
Day 5 : Components Document and Record Management Architecture
Document Control
Metadata and Indexing
Classification Schemes
Compliance, Controls and Security
Legislation, Standards and Regulation
Day 6 :  New technologies for the Document and Record Management Systems
Influence of Cloud computing, Big Data, IoT and AI
Intent Based Networking-new paradigms
E-Discovery for document and record management
Collaborative technologies-sustainable solutions
Privacy issues identification and protection
Day 7 : Advanced Solutions Implementation-Intranet and Internet
Content management through network solutions

Security
Repository
Document vs Record
Document management
Record management
Content Consistency

Browsing and navigation
Viewing, Editing, Updating shared documents and records
Preservation of content with multiple user rights
Day 8 –Introduction to Engineering EDMS
EDMS key features
EDMS architecture design
EDMS solutions selection
Assuring EDMS compliance with ISO and GDPR
Day 9 –Designing Document Management Procedures and Systems
Design overview
Creating documentation control procedures based on ISO standards
Creating classifications, taxonomies, retention requirements and filing systems
Setting up security controls and reviewing information security ISO 27001
Document management approval process
Day 10 –Useful, user friendly and sustainable solution
EDMS software evaluation
EDMS solution provider selection and contracting
Sustainability from within the organization
Cyber Security Risk Mitigation
Change Management
Training requirements
Do you have any questions about this course?
Do you wish for us to conduct this course at your premises?
Discover In-House Solutions
ACCREDITATION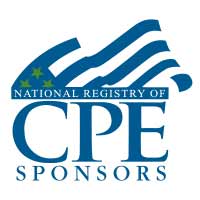 EuroMaTech is registered with the National Association of State Boards of Accountancy (NASBA) as a sponsor of continuing professional education on the National Registry of CPE Sponsors. State boards of accountancy have final authority on the acceptance of individual courses for CPE credit.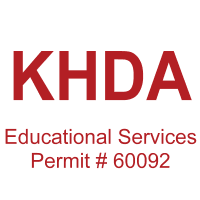 Euromatech is a Knowledge & Human Development Authority (KHDA) approved training institute in Dubai, licensed and approved to deliver training courses in the UAE.
The KHDA is the regulatory authority in the UAE, that oversees administering, approving, supervising, and controlling the activities of various education providers in the UAE.  We are proud of our commitment to ensuring quality training courses and status as a KHDA-approved training provider.
Taught by our team of highly qualified trainers, our KHDA approved training courses will provide you with an enriching learning experience and practical knowledge that will help you future-proof your career and support professional development within your organisation.