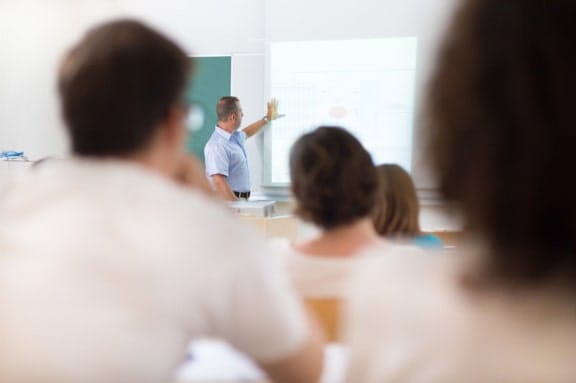 An Intensive 5-day Training Course
Womens Senior Leadership Program
Format: Classroom
Duration: 5 days
Language: English
Accredited: CPE, KHDA Certified training courses
Womens Senior Leadership Program
INTRODUCTION
We have moved far beyond women in leadership being tolerated or used as token gestures towards to inclusivity.  Women have proven themselves capable of leading teams, companies and industries in the most challenging of situations.  However, only in recent times has women's leadership truly being acknowledged as unique and uniquely suited to the needs of an increasingly diverse workforce, in a fast paced knowledge economy. 
Women leadership leads by example from the front, and employs a high level of emotional intelligence.  This emotionally intelligent 'soft' leadership style enables women to manage the emotions, and defuse the egos and reactions of others by focusing on inclusivity, common goals, and influencing team members to climb up the hierarchy of needs; from seeking acknowledgement to seeking to make their best contribution.
Participants attending this EuroMaTech Women's Senior Leadership Training course will develop the following competencies:
Recognise each team members unique personality, skills and contributions and know how to bring out the best in them.
Increasing self-awareness and managing insecurity, ego, and emotional reactions, there-by becoming an example of mature leadership for the whole team.
Thinking Strategically – how to formulate meaningful achievable goals which align with company purpose, vision and mission.
Influencing others perceptions and decisions through confident, clear and inspiring public speaking.
Motivating others through empowered delegation, coaching, and using the right leadership style for each challenge. 
TRAINING OBJECTIVES
This Women's Senior Leadership Training course aims to enable participants to achieve the following objectives:
Greater self-awareness, self confidence, and self management
Recognise common leadership mistakes women make and how to avoid them
Practice vital communication skills, such as presenting, setting boundaries and conflict management
Formulate strategies to achieve goals through having a clear purpose, vision and mission and using time as a leader and a manager
Gain confidence in using creativity, problem solving and decision making techniques
Recognise their own leadership strengths and weaknesses
Recognise and the potential of each staff member and know how to motivate and coach them to greater success and confidence
---
WHO SHOULD ATTEND?
Emerging or experienced women leaders seeking inspiration and insights to further enhance their skills and roles.
Experienced supervisors, managers who wish to develop their leadership competencies
Women business owners who need to boost their confidence and competence in achieving results through others
Experienced leaders seeking knowledge and motivation to further their influence and impact at work
Community leaders wishing to clarify their purpose, vision and mission and know how to achieve it through working with others.
TRAINING METHODOLOGY
This training course will combine presentations with interactive practical exercises, supported by video materials, activities and case studies. Delegates will be encouraged to participate actively in relating the principles of stress management to the particular needs of their workplace.
TRAINING SUMMARY
Succinctly, womens' leadership can be defined as the process of setting goals that align with a clear purpose, vision and mission; developing self-awareness in order to be emotional stable, calm, and non-reactive and instead tap into intuition and inner wisdom and an example for others; communicating confidently and clearly with one or many and influencing through persuasion.  It also involves understanding the uniqueness of everyone in your team and knowing how to  motivate, and coach them to bring to out of the best.
TRAINING OUTLINE
PROGRAMME OUTLINE
Day 1 - The Changing Role of Women at Work
Who are you as a leader?
Learning from role models of successful women at work
Examining different leadership styles and their effectiveness
Understanding and clarifying purpose, vision and mission and values
Managing your time and tasks as a leader and not just a manager
Day 2 - Self Managing Leadership
Managing your roles, responsibilities, relationships and resources
How we create ourselves, the role of identity in leadership
Increasing self-awareness and overcoming blind spots
Using temperament models to know yourself and your people better
Emotional intelligence – developing the 5 competencies
How to stay calm and respond rather than react to conflict and challenges
Day 3 - Essential Communication Women Leaders
Structuring your thoughts clearly to present to others
Delivering a clear and confident public presentation
Practicing assertive communication in every situation
The role of beliefs in communication
Confident body language and voice usage
Day 4 - Team Leadership in Times of Change
Creating a positive work-place culture and environment
Leading productive, energized and creative meetings
Coaching others to achieve success
Team roles and team development models
Overcoming resistance to change
Managing conflict through win-win thinking
Day 5 - Tool box for the Creative Leader
Logical and Intuitive Decision-Making Tools
Mind Mapping for creativity, planning and problem solving
Encouraging creativity and innovation in a team
Problem Solving and creativity techniques
Where to go next – continuing learning strategies
Do you have any questions about this course?
Do you wish for us to conduct this course at your premises?
Discover In-House Solutions
ACCREDITATION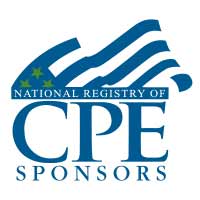 EuroMaTech is registered with the National Association of State Boards of Accountancy (NASBA) as a sponsor of continuing professional education on the National Registry of CPE Sponsors. State boards of accountancy have final authority on the acceptance of individual courses for CPE credit.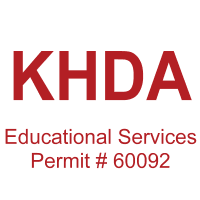 Euromatech is a Knowledge & Human Development Authority (KHDA) approved training institute in Dubai, licensed and approved to deliver training courses in the UAE.
The KHDA is the regulatory authority in the UAE, that oversees administering, approving, supervising, and controlling the activities of various education providers in the UAE.  We are proud of our commitment to ensuring quality training courses and status as a KHDA-approved training provider.
Taught by our team of highly qualified trainers, our KHDA approved training courses will provide you with an enriching learning experience and practical knowledge that will help you future-proof your career and support professional development within your organisation.