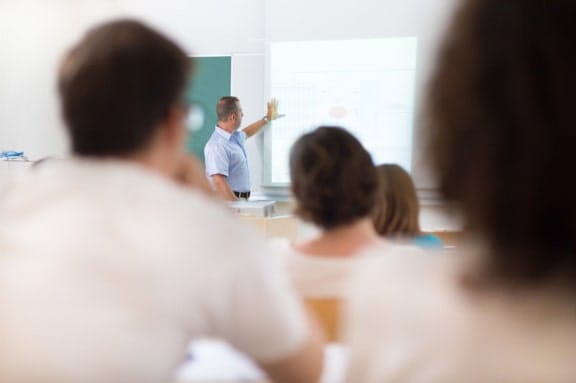 An Intensive 5-day Training Course
Technical Writing Course
Format: Classroom
Duration: 5 days
Language: English
Accredited: CPE, KHDA Certified training courses
INTRODUCTION
There is a body of research that addresses why people don't read technical manuals. Highly skilled engineers and scientists often do not understand how to put the material into a form that lay people can understand. This applies to many other technical documents. This EuroMaTech Technical Writing course helps anyone to develop their ability to write technical material for business, academic and general audiences. The course will help you improve your ability to write for a wide range of media, such as articles for magazines, newspapers and technical journals, technical reports, proposals, instruction manuals, marketing materials and much more. You will be able to Produce effective technical documents that are easy to read, understand and act upon.
This EuroMaTech training course includes:
How to communicate effectively with your readers
Following standards and style guides
Writing effectively for different media
Using charts, diagrams and other graphics effectively
Editing, checking and using feedback
TRAINING OBJECTIVES
By the end of this EuroMaTech training course, participants will be able to:
Use a systematic approach to writing technical documents
Develop more efficient writing processes
Meet the needs of readers enabling them to achieve their own objectives more easily
Write clearly, succinctly and with a minimum of jargon
Structure the document for greatest impact and readability
---
WHO SHOULD ATTEND?
This EuroMaTech training course is suitable for anyone who needs to write a technical document and is particularly relevant to:
Engineers and Scientists who need to write for a non-technical audience
Anyone moving into a roles that includes technical writing as part of their job.
Managers who need to write technical information for non-technical audiences (such as committees, non-technical customers)
Marketing and PR specialists working in a technical environment
TRAINING METHODOLOGY
This Technical Writing training course uses a wide variety of proven adult learning techniques to ensure effective assimilation and retention of the information presented. The course is highly interactive and will prompt delegates to reflect on their own thinking, communication style and practice.
The Tutor will guide and facilitate learning using a wide variety of methods including direct input, video, discussions, case studies and group and individual exercises to focus on the themes of the course, practice skills and receive feedback.
TRAINING SUMMARY
This Technical Writing training course will take delegates step-by-step through the principles, rules and conventions of technical writing without losing sight of the most important factor – the purpose of the document. By focusing on that primary need plus the nature and needs of the readers/users, it is easier to design your technical document to answer the questions of the readers in an efficient and convincing way.
TRAINING OUTLINE
PROGRAMME OUTLINE
Day 1 - What are Technical Documents for?
Barriers and pitfalls of business communication
Characteristics of an effective technical documents
Understanding the readers' needs and preferred style
Develop reference journal articles, manuals and white papers
Adopt an appropriate format for your document
Writing clear objectives for your document
Day 2 - The Writing Process
Generating ideas – Mind mapping and brainstorming
Sources of information and research techniques
Selecting and structuring the content – logical sequencing
Create sentences and paragraphs with clarity
Readability, sentences, paragraphs and Plain English
Dealing with jargon and appropriate words for your audience
Punctuation and grammar
Day 3 - Making a Case
introductions, conclusions, and other document sections
Structuring the recommendations and making a case
Tables, diagrams, figures and graphs
Managing your time and priorities
Writing Instructions and Procedures.
Creating chapters and headings to signpost the text
Day 4 - Developing your writing style
Polishing Your Writing and choosing words for maximum impact
Critical reading and how to respond to comments
Editing and using style guides
Proof reading and grammar checking
Writing for different platforms
Beta testing
Day 5 - Layout and Presentation
Presenting your report professionally
Design the appearance of your page
Numbering, references and document control
Briefing and commissioning designers
Types of document binding and their impact on useability
Your personal action plan beyond the course
Do you have any questions about this course?
Do you wish for us to conduct this course at your premises?
Discover In-House Solutions
ACCREDITATION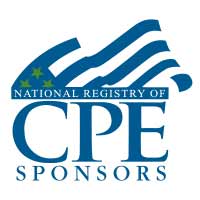 EuroMaTech is registered with the National Association of State Boards of Accountancy (NASBA) as a sponsor of continuing professional education on the National Registry of CPE Sponsors. State boards of accountancy have final authority on the acceptance of individual courses for CPE credit.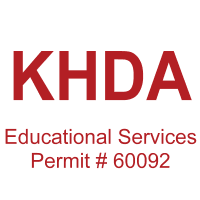 Euromatech is a Knowledge & Human Development Authority (KHDA) approved training institute in Dubai, licensed and approved to deliver training courses in the UAE.
The KHDA is the regulatory authority in the UAE, that oversees administering, approving, supervising, and controlling the activities of various education providers in the UAE.  We are proud of our commitment to ensuring quality training courses and status as a KHDA-approved training provider.
Taught by our team of highly qualified trainers, our KHDA approved training courses will provide you with an enriching learning experience and practical knowledge that will help you future-proof your career and support professional development within your organisation.