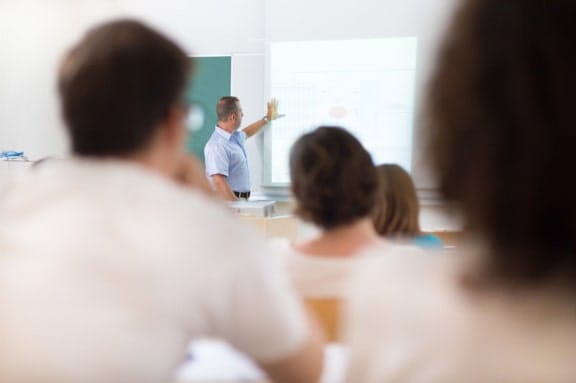 An Intensive 5-day Training Course
Technical Safety Engineering
Deriving Safety Benefits From Engineered Systems and Design
Format: Classroom
Duration: 5 days
Language: English
Accredited: CPE, KHDA Certified training courses
Technical Safety Engineering
INTRODUCTION
As technological systems become more complex, it becomes increasingly difficult to identify safety hazards and to control their impact. Plant Managers and Engineers are becoming more aware that safety and risk touch on every aspect of the day to day running of their Plants and engineering and process systems if they are to comply with ever changing and demanding International, and National environmental and economic values and standards.
Unsafe systems can result in funds and assets being lost due to accidents, disruption to production, criminal and civil prosecutions, loss of market share, and the degradation of company assets and the environment.
The highlights of this training course are as follows:
Introduce to the delegate the practical ways of safety engineering and risk assessment systems
Methods and techniques in eliminating, mitigating and controlling major hazard situations and conditions
Using well established principles defined by International and professional bodies such as IChemE (Institute of Chemical Engineers), developed and formulated over many years and further established from learning from major accidents
Provide the delegate with a working knowledge of the proactive and reactive processes by which quantifiable assessments can be used to assess and control risks
TRAINING OBJECTIVES
The overall objective is to ensure that participants are familiar with the concept of reliability and fundamentals of risk assessments.
This EuroMaTech  training course has been designed to enable delegates upon completion to be able to:
Apply the principles of hazard identification and assessment of risk to processes and machinery
Understand reliability concept and use of failure tracing methods
Demonstrate a practical understanding of a quantitative risk assessment technique and the date required for records
Advise management on the most effective control methods based on the evaluation of risk
Identify the general requirement for development of safe system of work
Recognise relevant International Standards for Reliability and Machinery Safety
---
WHO SHOULD ATTEND?
Process safety engineers and managers,
Operations leaders,
HSE managers and engineers,
Maintenance managers and engineers,
Site managers
All Professionals who has a contribution to make in ensuring the safe operation of a potential high hazard workplace
TRAINING METHODOLOGY
The Technical Safety Engineering training course will combine presentations with interactive practical exercises, supported by video materials, activities and case studies. Delegates will be encouraged to participate actively in relating the principles of technical safety engineering to the particular needs of their workplace.
TRAINING SUMMARY
Ensuring safety in design through effective implementation of Process safety and Loss Prevention principles is key to ensure prevention of fires, explosions and accidental releases in the facility, reducing exposure of the process hazard and risk to business by proactive approach to process risk management, ALARP and safe design measures of the facility.
This EuroMaTech's Technical Safety Engineering training course covers essential skills in understanding oil and gas operations and equipment upstream and downstream. Through process risk management, participant will be able to apply risk assessment techniques for hazards identification and control. This will help organizations to demonstrate that all hydrocarbon risks are understood and are adequately controlled.
Because of safety first rule, all industrial personals must be trained enough about safety aspects of man, machines, and material & other infrastructure facilities for avoiding minor or major accidents. Safety is the first requirement and every industrial employee must learn safety measures even before he starts working on a machine or equipment.
TRAINING OUTLINE
PROGRAMME OUTLINE
DAY 1 : Introduction to Process Safety Management
The importance of PSM in the prevention of major hazard incidents
Brief History and recent examples
Rules and Regulations for PSM
PSM Systems Integration
OSHA 14 Elements of PSM
20 Elements of RBPS (Risk Based Process Safety)
DAY 2 : Hazard Identification
Why do we need safety engineering?
Examples of Major Disasters
The Safety System Process
Hazard Identification
Hazard Control
Day 3 : Continuity of Operations – Plant Systems Reliability
Coping with risks, and defining reliability and resilience
Reliability Centered Maintenance (RCM) techniques
Failure Modes and Effect Analysis (FMEA)
Risk Priority Number (RPN) and Iso Critical Curves
Fault Tree Analysis (FTA), Reliability Blok Diagram (RBD), and Reliability Cantered Maintenance (RCM)
DAY 4: Reliability Technology
Types and Causes of Failures
Methods of Preventing Failure
Types of Maintenance and Inspection Regimes
Reliability of Components and Systems
Design and Reliability of Control Systems
Design and Reliability of Protective Systems
The Concept of 'HIPS'
Safety Integrity Levels 'SIL' Selection 
DAY 5 : Machinery and Work Equipment Safety
Machinery Hazard Identification
Causes and Methods for Machinery Accident Prevention
HAZOP Examples
Failure Modes, Human Factors and Software Safety
Conducting a Failure Mode and Effective Analysis
Performance and Human Error
Human Factors and Safety Analysis
Do you have any questions about this course?
Do you wish for us to conduct this course at your premises?
Discover In-House Solutions
ACCREDITATION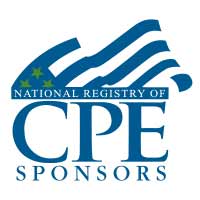 EuroMaTech is registered with the National Association of State Boards of Accountancy (NASBA) as a sponsor of continuing professional education on the National Registry of CPE Sponsors. State boards of accountancy have final authority on the acceptance of individual courses for CPE credit.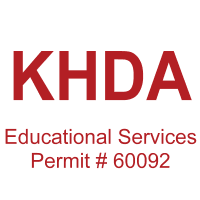 Euromatech is a Knowledge & Human Development Authority (KHDA) approved training institute in Dubai, licensed and approved to deliver training courses in the UAE.
The KHDA is the regulatory authority in the UAE, that oversees administering, approving, supervising, and controlling the activities of various education providers in the UAE.  We are proud of our commitment to ensuring quality training courses and status as a KHDA-approved training provider.
Taught by our team of highly qualified trainers, our KHDA approved training courses will provide you with an enriching learning experience and practical knowledge that will help you future-proof your career and support professional development within your organisation.