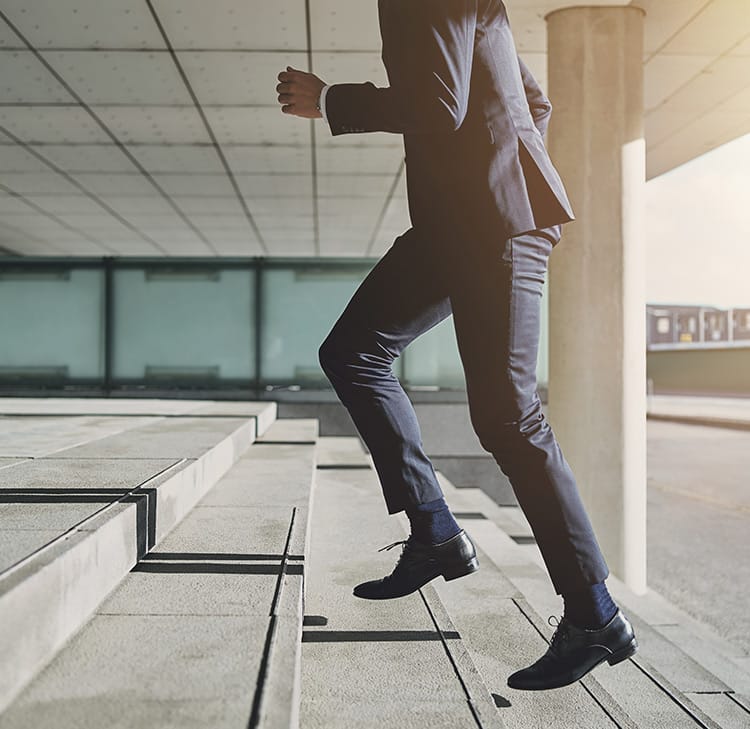 An Intensive 3-day Training Course
Stepping up to Management
Format: Live/Online
Duration: 3 days
Language: English
Accredited: CPE, KHDA Certified training courses
Stepping up to Management
INTRODUCTION
The Stepping up to Management online training course is designed to help participants put effective, collaborative methods of management to work in their organizations and leverage the potential of all members of their teams. Participants focus on developing their own management skills and explore strategies for building a team of strong individuals who will support each other, deal with tough problems in an efficient manner, and take accountability for results. Effective managers are those who possess the inner compass that guides their daily actions and enables them to earn the trust of their colleagues. This is essential in leading business through strategic change to meet new market demands. The next generation of corporate businesses will succeed by developing emerging leaders as the most valued resource in the ever-changing world.
Participants attending the Stepping up to Management online training course will develop the following competencies:
Achieve measurable improvements in management performance
Develop action plans to improve management effectiveness
Re-focus and improve their department or organization
Learn how to lead and motivate staff to outstanding performance
Generate staff ownership and responsibility for change
Measure and improve the performance of their team and their business
TRAINING OBJECTIVES
This Stepping up to Management online training course aims to enable participants to achieve the following objectives:
Understand the difference between managing and leading
Explore the main drivers of leadership and management success
Understand the key leadership and management skills, including:

Goal setting and motivation
Impact and influence
Delegation
Time management
Listening, feedback, appraisal and learning
Managing conflict and challenge
Performance management
TRAINING METHODOLOGY
Participants on the Stepping up to Management online training course will learn from a clear explanation of management theory, and by active participation in discussions and experiential exercises. Group discussion is an important element in the programme, and delegates should be prepared to share their experience and their own stories with the rest of the group. We will use film clips and case histories each day to illustrate and illuminate the key points.  All delegates will be asked to commit to a personal development plan.
TRAINING SUMMARY
Participants will explore the essential skills required to:
Manage and motivate their staff
Increase their confidence and ability within the organisation
Deliver their business goals
All participants will return to their organisations with a personal development and action plan to apply their learning to their job, and to achieve rapid and sustained improvements in their capabilities and their performance.
TRAINING OUTLINE
PROGRAMME OUTLINE
DAY 1 : INTRODUCTION TO MANAGEMENT & LEADERSHIP
The first step - Managing Self
The difference between Management & Leadership
Role, skills, and management styles
Building the capacity for trust
Managing Problem-Solving and Decision-making
Negotiation and Influence
DAY 2 : COMMUNICATION, THE SKILL OF LEADERSHIP
Communication: the leaders' essential tool
Interpersonal, open communication is two-way
Great leaders listen - active listening techniques
Understanding problems inherent with change and transition
Change management
The role of Motivation
DAY 3 : BUILDING HIGHLY SUCCESSFUL TEAMS
Managing the factors affecting team performance
Empowering team development
Coaching to unlock team potential
Dealing with performance issues
Building an environment of innovation and improvement
Developing a personal change plan
Do you have any questions about this course?
Do you wish for us to conduct this course at your premises?
Discover In-House Solutions
ACCREDITATION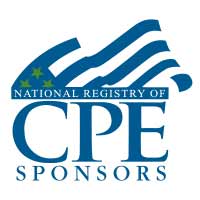 EuroMaTech is registered with the National Association of State Boards of Accountancy (NASBA) as a sponsor of continuing professional education on the National Registry of CPE Sponsors. State boards of accountancy have final authority on the acceptance of individual courses for CPE credit.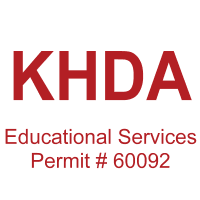 Euromatech is a Knowledge & Human Development Authority (KHDA) approved training institute in Dubai, licensed and approved to deliver training courses in the UAE.
The KHDA is the regulatory authority in the UAE, that oversees administering, approving, supervising, and controlling the activities of various education providers in the UAE.  We are proud of our commitment to ensuring quality training courses and status as a KHDA-approved training provider.
Taught by our team of highly qualified trainers, our KHDA approved training courses will provide you with an enriching learning experience and practical knowledge that will help you future-proof your career and support professional development within your organisation.